WALLACEAN Tropical & Subtropical Dry Broadleaf Forest
birds
The birds of the tropical & subtropical dry forest of Wallacea...
Thinking of doing expedition travel after everything has calmed down? I do a lot of my guiding and lecturing work on Silversea.
Family Columbidae
Ducula aenea, 'Green Imperial Pigeon', (Satonda Island, Indonesia).

Family Muscicapidae
Saxicola gutturalis, 'Timor Bush Chat'. (Nino Konis Santana National Park, East Timor).
Family Dicaeidae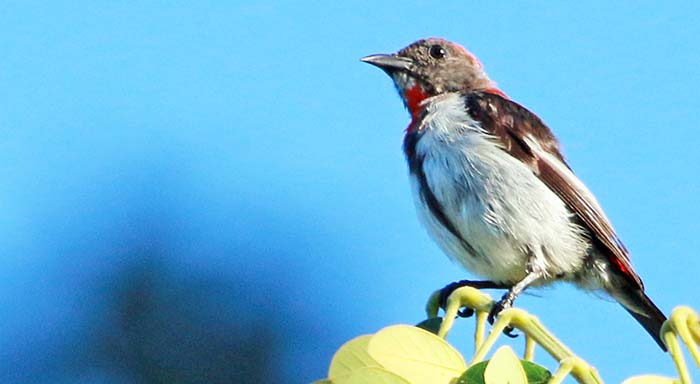 Dicaeum igniferum, 'Black-fronted flowerpecker'. Endemic to the Lesser Sunda islands (Satonda Island, Indonesia).