Manu Paradise Lodge
and Cock of the Rock Lodge,

Peru.
personal experience
I stayed at the former, and visited the latter, in late 2017.
the area
These two lodges are located on the Manu road, which goes from Cusco in the high Andes to the lowland jungle of the Amazon River. As you can imagine, this road has amazing views and incredible diversity of habitats and wildlife. 
insects
Of course there are loads of insects, including many stunning butterflies....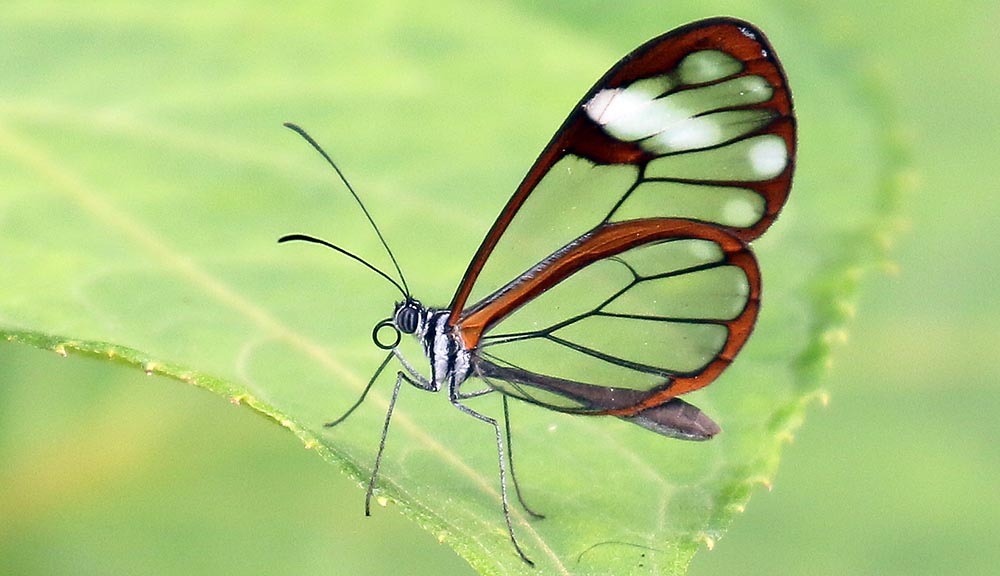 And also including the famous "88" butterflies...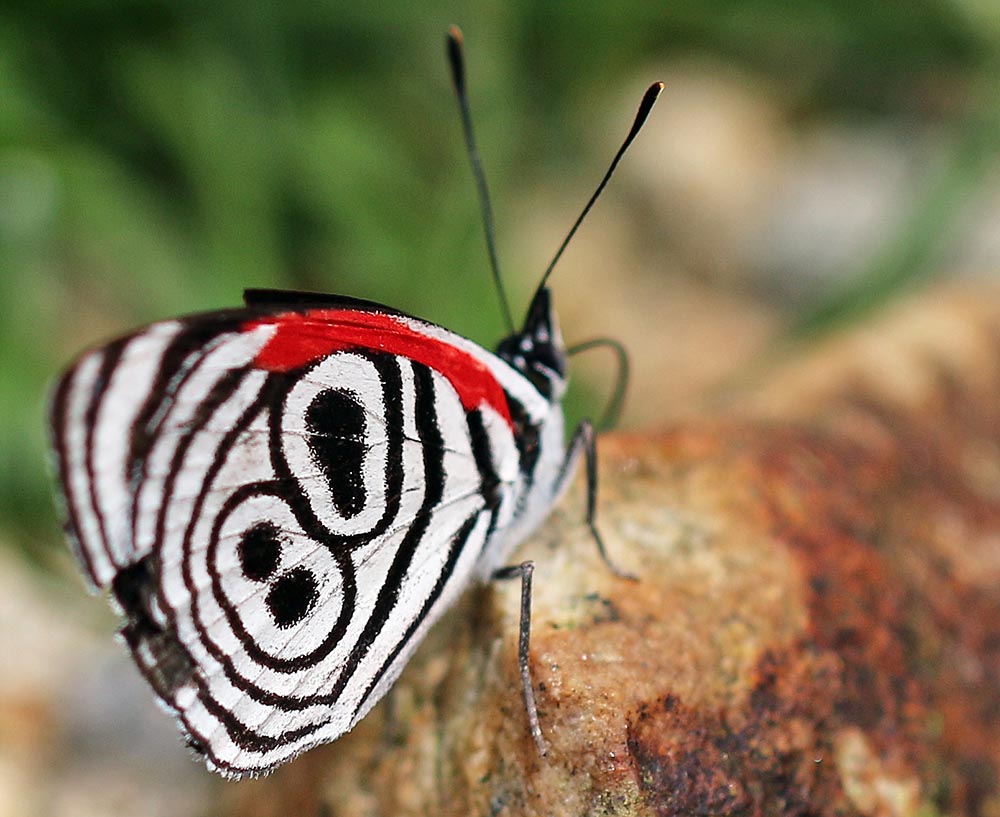 While I was there, there was a butterfly watching group, and they put up a white sheet at night to attract insects.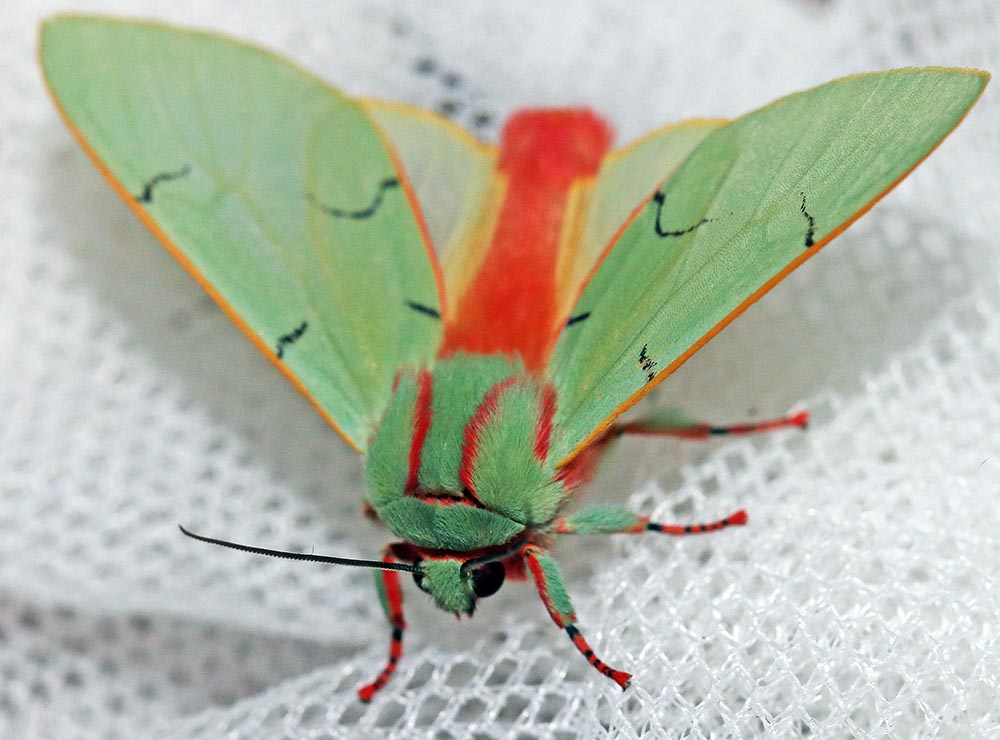 I could not stay at the Cock-of the-Rock Lodge, as it was booked out. But I did visit the grounds in the day, and they were great, with feeding tables for birds, trails around the lodge, and monkeys visiting the restaurant..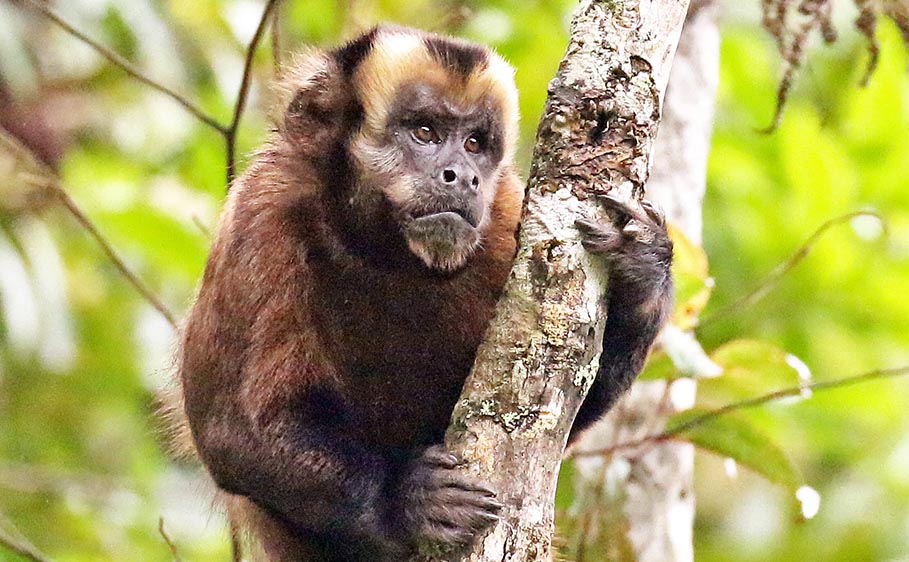 Like the other lodges on the Manu road, some of the best birding and wildlife viewing is along the road. On the valley side, you are often at eye level with the canopy.