Tanzania
personal experience
I visited this country in late 2018.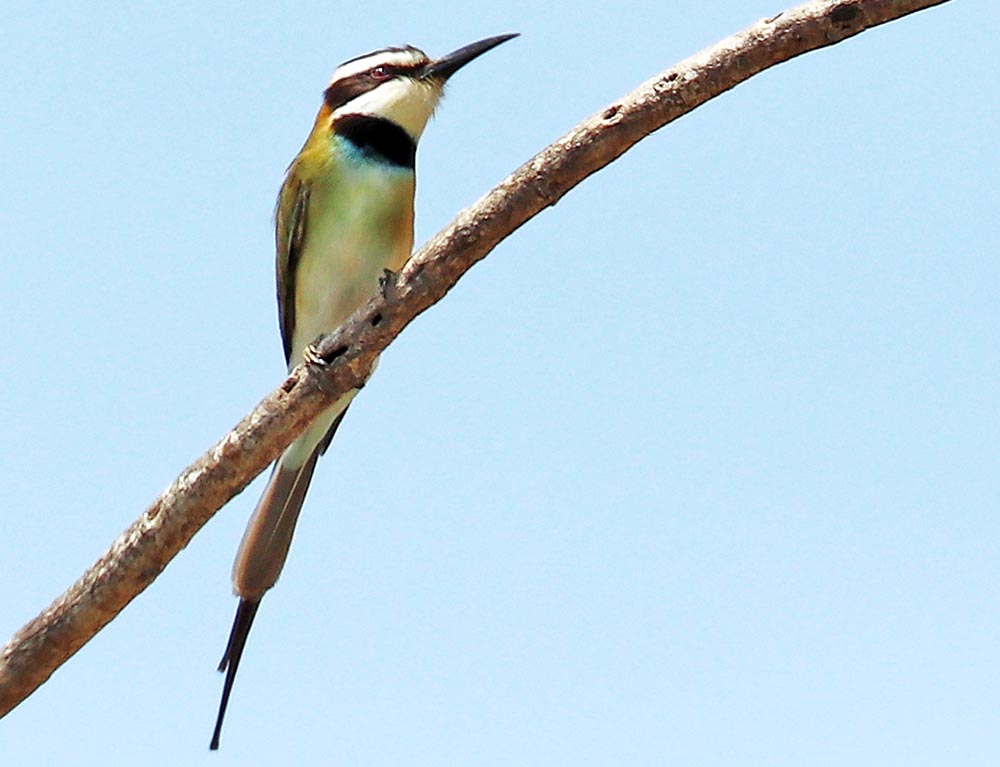 White-throated Bee-eater
the country
While in Tanzania I visited the UNESCO World Heritage Site known as the Kilwa Ruins (with Silversea). This site was very impressive, and there were no other tourists around. We looked at the Malindi Mosque and cemetery, and Fort Gereza. These are all abandoned ruins that reflected the busy coast of East Africa centuries ago when the region was important for trading.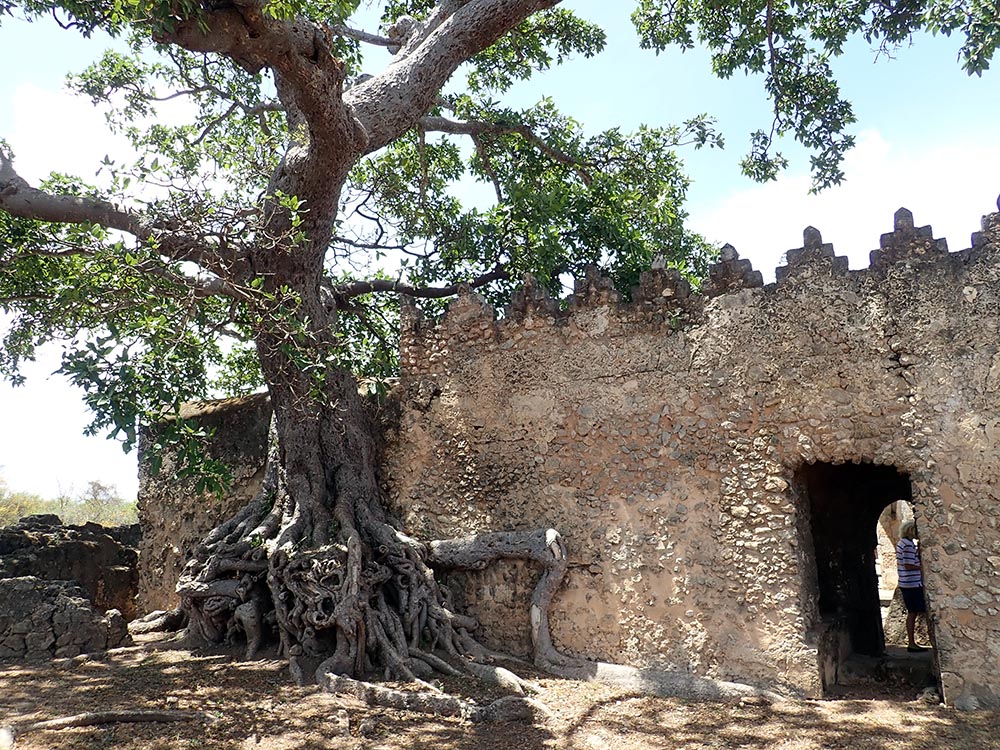 Kilwa Ruins
Of course, while at the historical site, there is always wildlife to be seen! Even in the heat of the day, I photographed sunbirds, bee-eaters, Mosque Swallow, and other birds. 
Scarlet-chested Sunbird (photograph by Damon Ramsey)
---
Thinking of travelling again after everything settles down? The first expedition I am booked to work on after the virus is Micronesia, New Guinea & Indonesia in 2021 with Silversea. Meanwhile I am giving a lecture on the Sunshine Coast (Australia) on the "Sounds of suburban south-east Queensland".