search google and this website:
Singapore
personal experience
I have stayed, visited, and passed through Singapore many times for expedition stops, transits and for fun many times. 
the city country
Singapore is a well developed country that is pretty much made up entirely of a city and its surrounds.
It is a vital hub when you are travelling in south-east Asia, for you can get flights from here to anywhere; (quite cheap, too, with Tiger or Air Asia).
As such, space is at a premium,  and this real estate (and hotels) are expensive and rather cramped compared to neighbouring countries. A great and well located little backpackers with dorms and rooms is: Inn Crowd.

But it is a nice respite from the hassles and mess of the rest of south-east Asia. You can also get a lot of equipment here that you may not be able to buy in other neighbouring countries; such as photographic and computer gear at Simlin Tower. Included in this city are some great bookstores: including the huge book store Kinokuniya (in the Takashimaya Mall on Orchard road).

For nature and wildlife, there are some small pockets of rainforest
(but you are so close you may as well go into Malaysia and go to Taman Negara).
For naturalists interested in getting some close up photographs of animals they missed in the wild, or will never see, the highlights are:

Jurong Bird Park

Singapore Zoo.
And in fact, both these areas have lots of local free wildlife around, including around Singapore Zoo, there are often tiny fruit bats hanging in the ceilings of walkways.....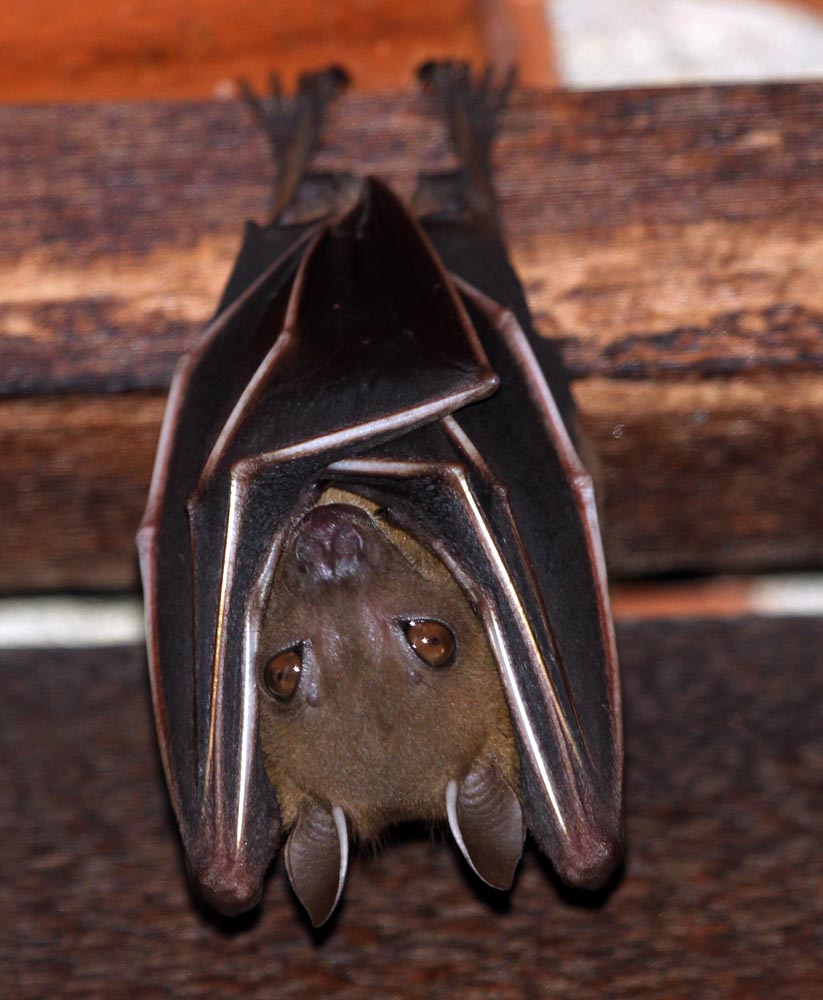 'Lesser Dog-faced Fruit Bat' are common even in urban areas in Singapore