search google and this website:
where to find wildlife in


Botswana
personal experience
I visited this country when exploring southern Africa for two months in the 1990's. As this was a few decades ago, I can only write in general terms...
background
Botswana is a land-locked country. It is surrounded by Zimbabwe to the east, South Africa to the south, and Namibia to the west. The people are reported to supposedly be one of the better off in any country in the African continent. However, the population is sparse, much of the country is either desert or wetland, and this is where most of the Kalahari 'bushmen' live. 

natural areas and wildlife
The main area people explore in this country is the Okavango Wetland. On the way I passed through the large dry desert known as the Kalahari. I only remember seeing goats, and that the area was parched white.
Within the Okavango, much of the area is protected in a place called Moremi Game Reserve. I arrived in an overland bus, and then we proceeded to travel by small canoe and camp in tents. We walked past massive Baobab trees, had elephants move through the camp site at night, watched waterbuck, and saw  lots of birds.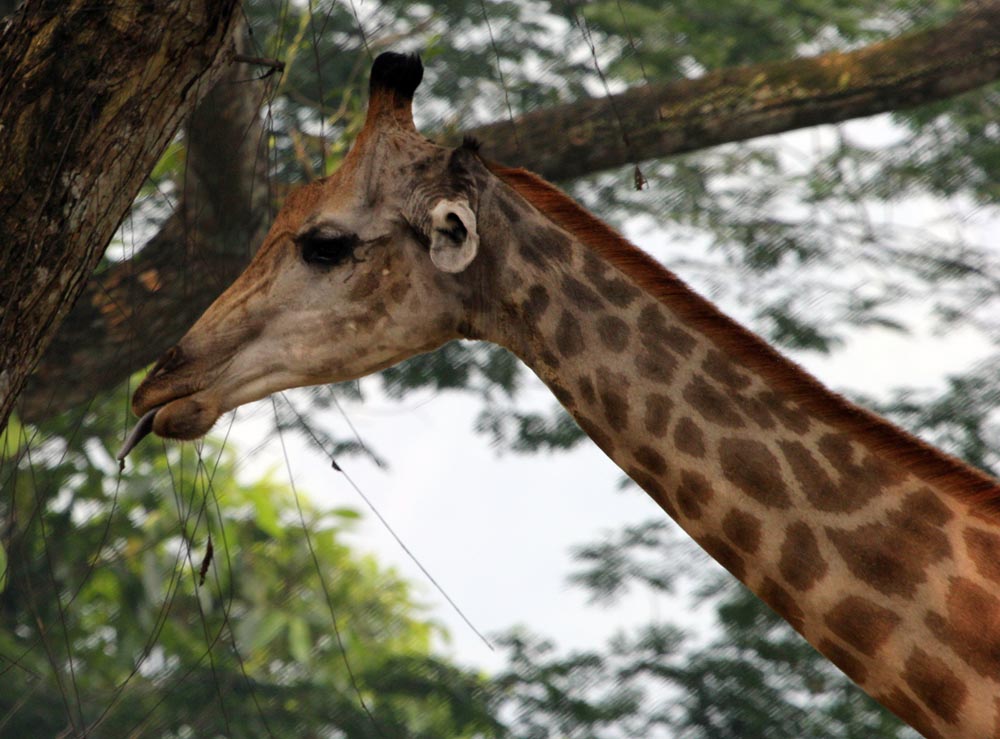 Sorry, I took this photo in a zoo. I didn't have a camera when I was in Botswana.