search google and this website:
birds

TROPICAL Open Ocean
The sparse birds of the largest ecosystem on the planet...
Family Laridae: Terns and Gulls
(Palau)
Onychoprion anaethetus, 'Bridled Tern'.
Family Phaethonitidae: Tropicbirds
(Palau)
Phaethon lepturus, 'White-tailed Tropicbird'.

(Palau)
'White-tailed Tropicbird' in the surface of the water.
Family Fregatidae: Frigatebirds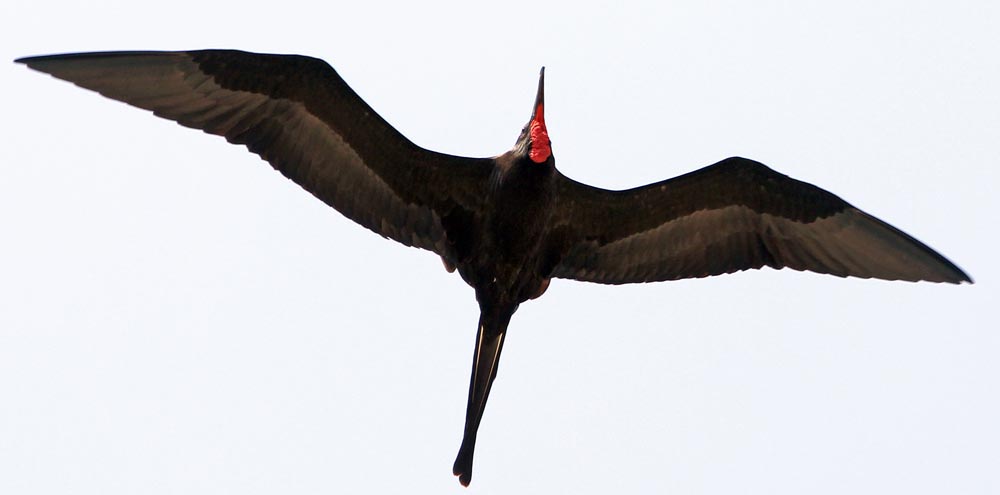 (Rio, Brazil)
Fregata magnificens, 'Magnificent Frigatebird'.  Found around South and Central American ocean waters.