search google and this website:
birds

TROPICAL Open Ocean
The sparse birds of the largest ecosystem on the planet...
Family Laridae: Terns and Gulls
(Palau)
Onychoprion anaethetus, 'Bridled Tern'.
Family Phaethonitidae: Tropicbirds
(Palau)
Phaethon lepturus, 'White-tailed Tropicbird'.

(Palau)
'White-tailed Tropicbird' in the surface of the water.
Family Fregatidae: Frigatebirds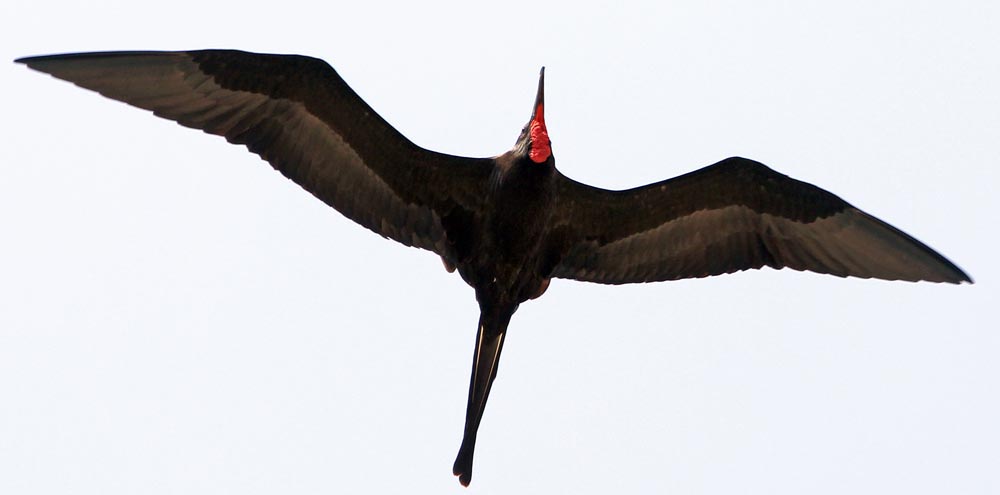 (Rio, Brazil)
Fregata magnificens, 'Magnificent Frigatebird'.  Found around South and Central American ocean waters.
Updates
Well it looks like my first trip after the virus now might be as an Expedition leader in Tasmania with Coral Expeditions
. If you can't go travelling until everything settles down, then until then, here I am doing online
guided walks for Noble Caledonia and online lectures for Silversea.
---
---