search google and this website:
INDO-PACIFIC Coral Reef
cnidaria
The varied Cnidaria include the reef building corals, the sessile anemones, and the free floating sea-jellies...
Phylum Cnidaria: Sea Jellies, Corals, Anemones
Class Scyphozoa: 'True Sea-jellies'
Order Rhizostomae
These are Jellyfish that have eight divided arms hanging from the bell, rather than tentacles
Family Cassiopeidae: 'Upside down Jellies'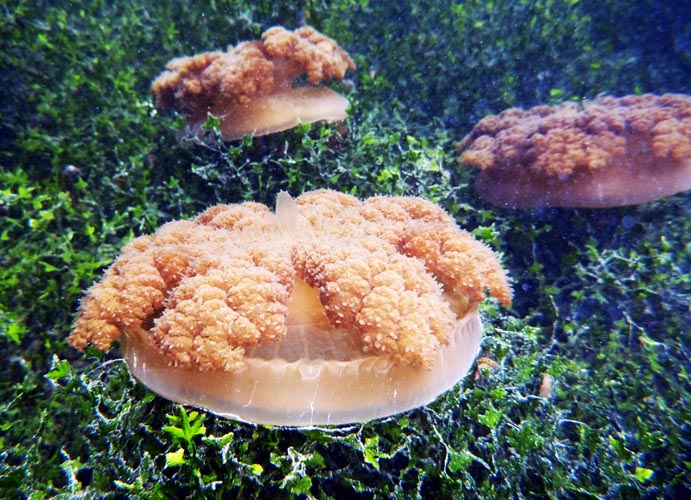 (Kakaban Indonesia)
Cassiopeia ornata, 'Upside-down Jellyfish'.

Class Anthozoa: includes Stony Corals, Soft Corals, Anemones
Sub-class Ceriantharia: Tube-dwelling 'Anemones'
(Kakaban Indonesia)
Tube-dwelling Anemone
Updates
Well it looks like my first trip after the virus now might be as an Expedition leader in Tasmania with Coral Expeditions
. If you can't go travelling until everything settles down, then until then, here I am doing online
guided walks for Noble Caledonia and online lectures for Silversea.
---
---