Yarina Eco Lodge
the Amazon, 
Ecuador
A beautiful (and cheaper!) Amazon lodge...
personal experience...
I stayed at this lodge for 5 days in November 2015.
the lodge...
As with most lodges in the Amazon, regardless of the country, when you stay in accommodation in the region, it is part of a package. This means you are with a guide who determines the type and timing of activity. However, if you are lucky enough to have a small group you can influence your itinerary somewhat. And at Yarina you can always dip out and spend some time by yourself birding around the lodge or canoeing. 
Yarina Eco Lodge is one of the cheaper lodges in the Amazon. However, it has great cabins, hot showers and filling meals. There is currently no internet, although you can sometimes get range on a mobile phone on the surrounding hills. Electricity is limited too; usually the generator runs between 6pm and 10'ish. There are no driers for clothes, so drying in the sun is the usual challenge for muddy clothes. Also, be careful of the water. I was a ill after a day or two, and it might have been washing my teeth with the tap water.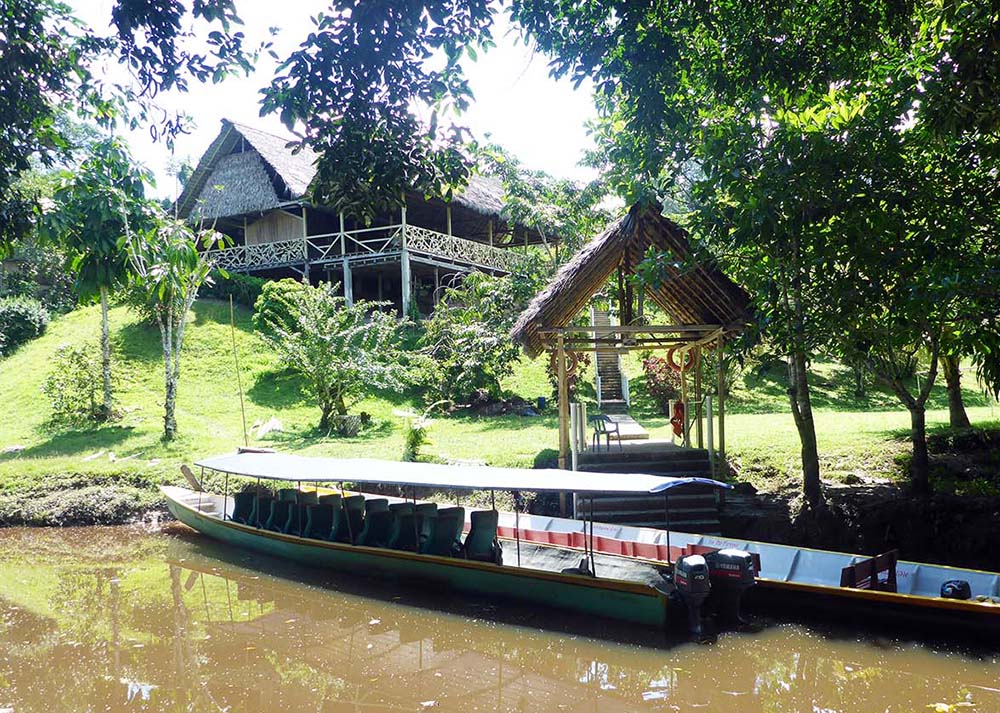 the beautiful surroundings of Yarina Lodge, the Ecuadorian Amazon (Damon Ramsey)
access...
The lodge is accessed via Coca. Most people these days book their Amazonian Lodge & Tour packages in Quito (or even overseas before they arrive) and a return plane transfer between Quito and Coca is included. The flight is very short but very scenic, providing great views over the Andes, the jungle foothills, ridges and valleys, and the Amazon. 
wildlife to be seen...
Although wildlife is hard to see, it is out there. The longer you are there and the more you walk and canoe around, the more likely you are to see animals. The guides here are usually good at spotting the elusive stuff, particularly tarantula holes, and identifying plants. Of course different guides have different skills; some may be good spotters, while others will know all the specific species beyond just "a toucan'.
There used to be tapir at the lodge, that were being looked after, but it has been released into the wild.
There are several primates. The most common is the Common Squirrel Monkey.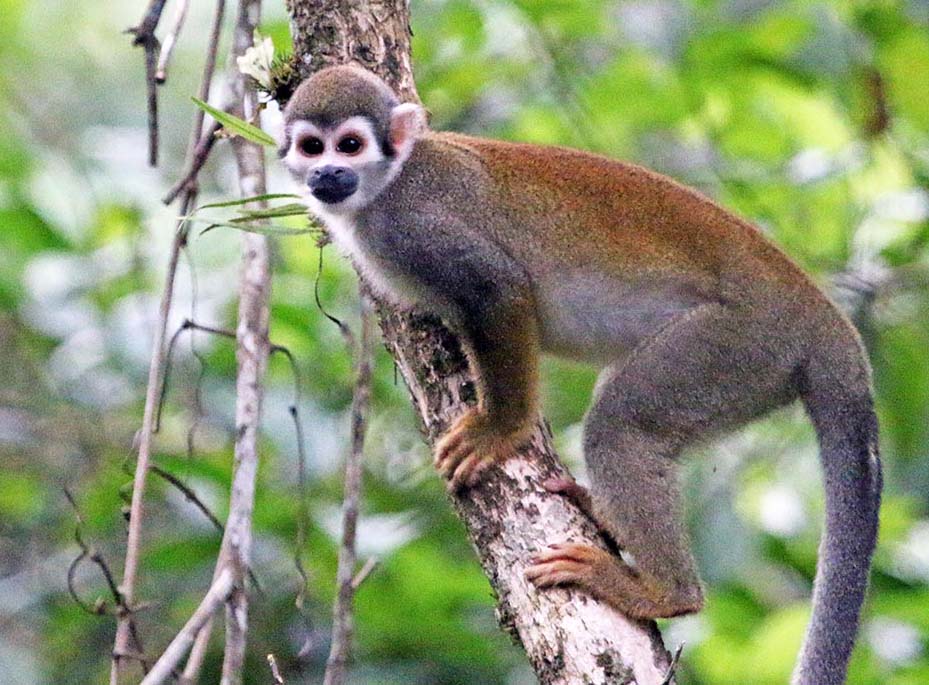 common squirrel monkey (Damon Ramsey)
Other primates include Titi Monkey...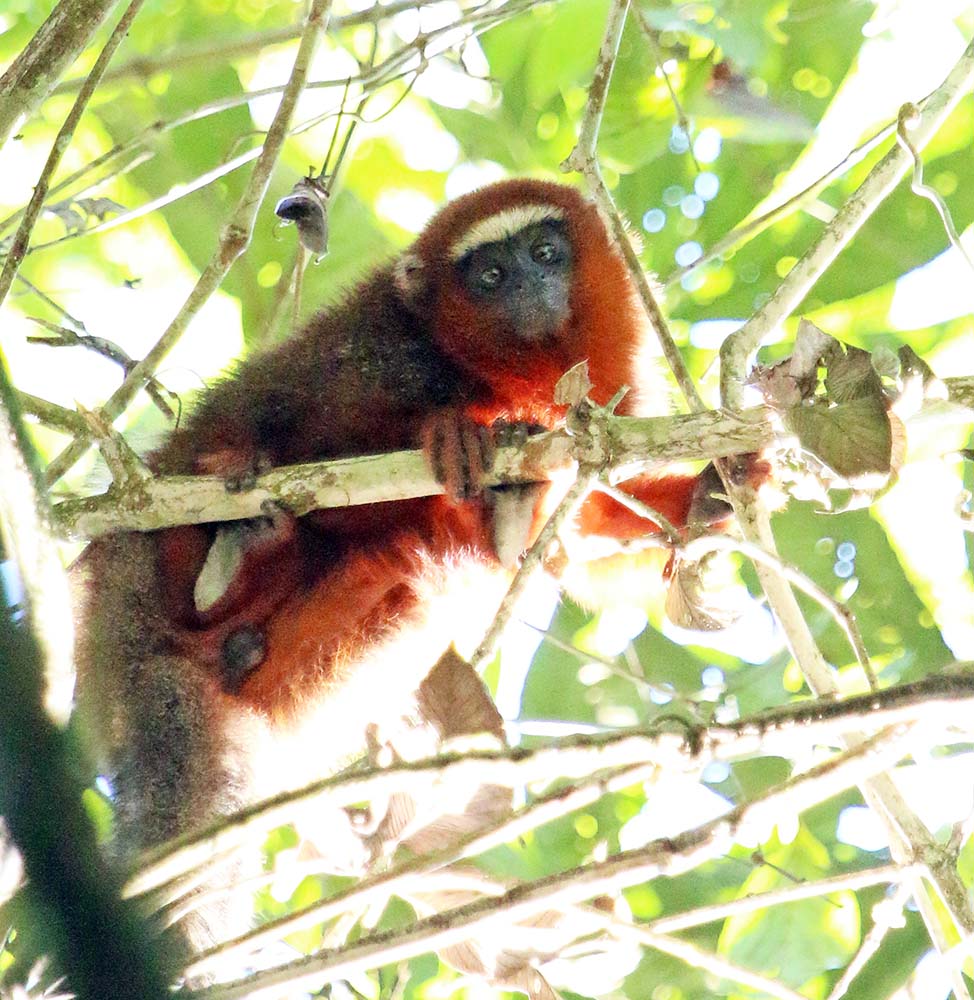 Titi monkey! (Damon Ramsey)
There is often a Black Agouti that comes onto the grounds to be fed.

what a cutie, a Black Agouti! (Damon Ramsey)
In terms of birds, there are several that hang around the lodge grounds.
To see other birds, the best places are the wetlands; the one with cement walkways behind the lodge, and another just down the creek, accessible by boat. In the latter wetland you can usually easily see the unique Hoatzin.
Along the main river Napo along open areas you may spot the Limpkin...

Limpkin, the birds that looks like an egret or stork, but ain't either! (Damon Ramsey)
the Yellow-tufted Woodpecker...
the kingfisher-like (white-eared) Jacamar...
Jacamar (Damon Ramsey)
Reptiles are generally harder to see. There are often some lizards around the lodge by day. There are other occasional species in the rainforest if you keep looking long enough...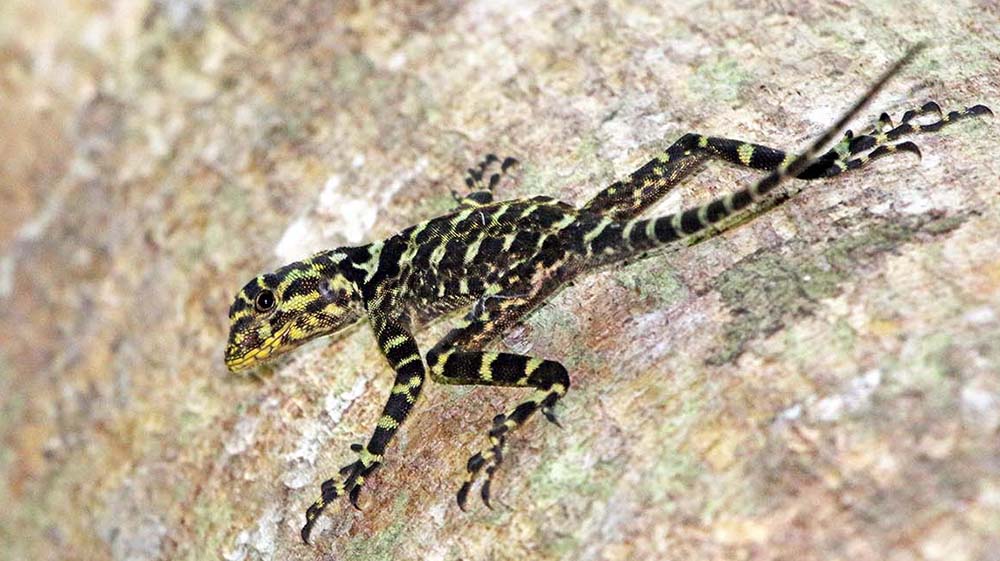 Night is when you can see some very interesting creatures in the rainforest. It is worth going out at least once with your guide, and then try to head out every night after that. You will see different things every time.
You can also canoe at night. I didn't see a lot on the creek at night, but the highlight was a snake.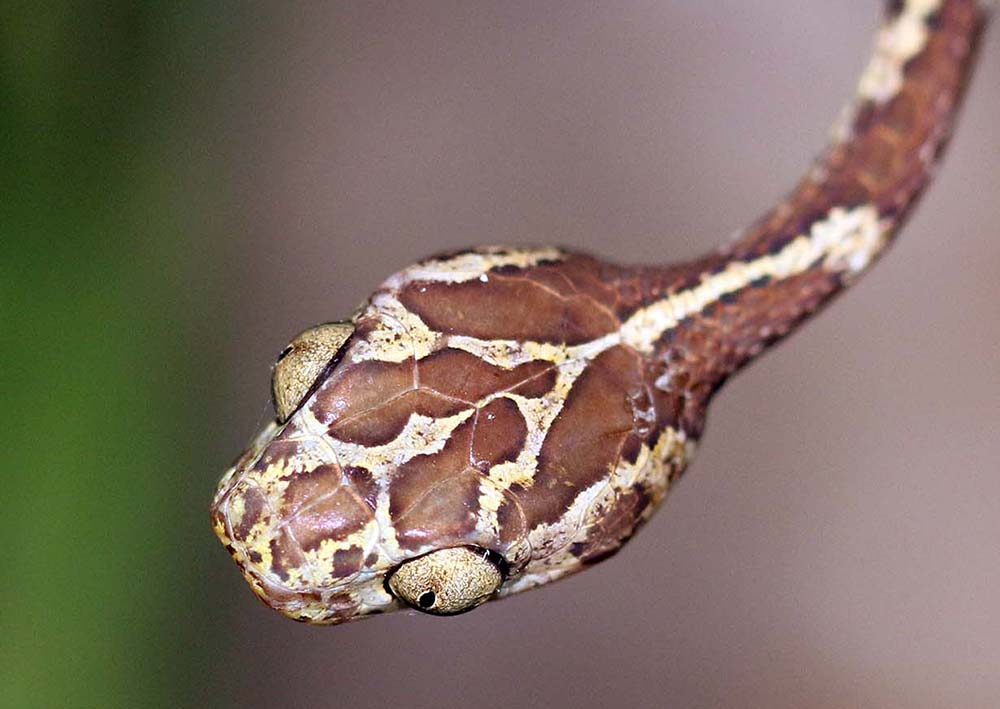 At night many species of frog can be found...
for me, it was like looking in a mirror! (Damon Ramsey)
During the day, your guide might be lucky enough to find poison arrow frog.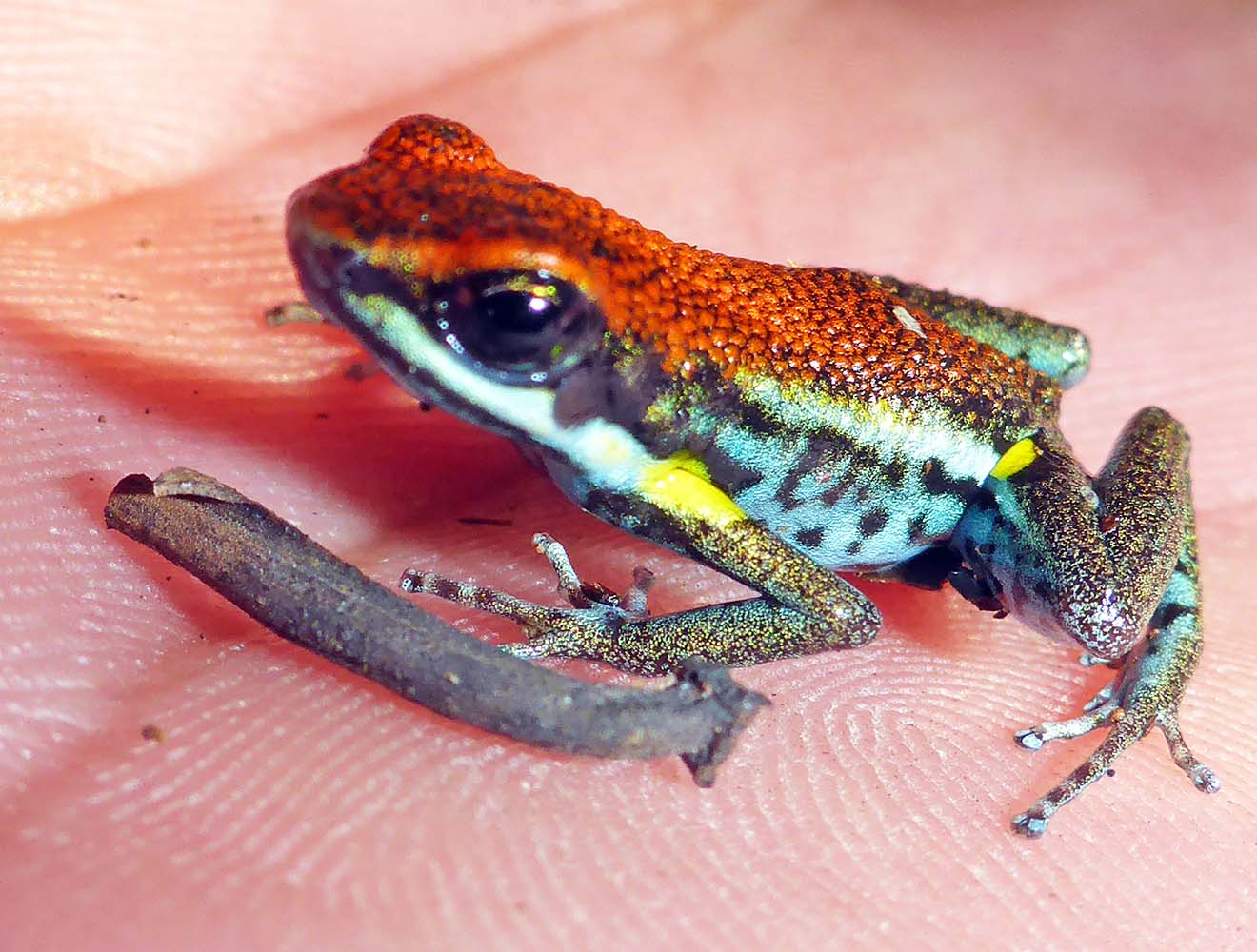 a poison arrow frog - look but don't lick! (Damon Ramsey)
Night is also good for spotting many varied creepy-crawlies. There are always a few species of spiders and other arachnids. 
One night, we got very lucky with several types of whip-scorpions.
a whip-scorpion! - creepy looking, but harmless (much like the photographer Damon Ramsey)
Of course, being located in lowland tropical rainforest, the most diverse habitat for plant species, means there are lots of interesting flowers, fruits and plants to be seen. Some of the guides will know these well, even recognising scientific names so you can identify them or relate them later on. Others will only know the common name and maybe a local use.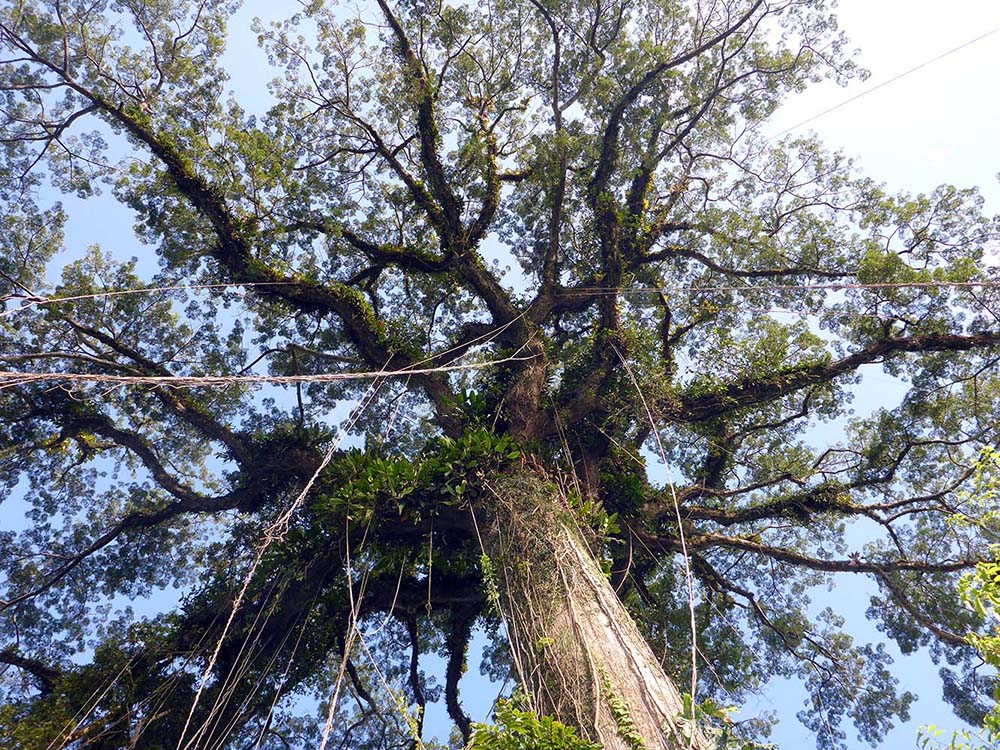 ---
Thinking of travelling again after everything settles down? One of the first expeditions I am booked to work on is the NZ sub-Antarctics with Silversea Expeditions and Australia with Coral Expeditions. And here is a shortened version of one of my lectures in a warmer part of the world.