TONGA
I have visited Tonga about half a dozen times with several expedition companies.
Being small and remote islands means there is not much land-based wildlife. The only mammals are flying fox.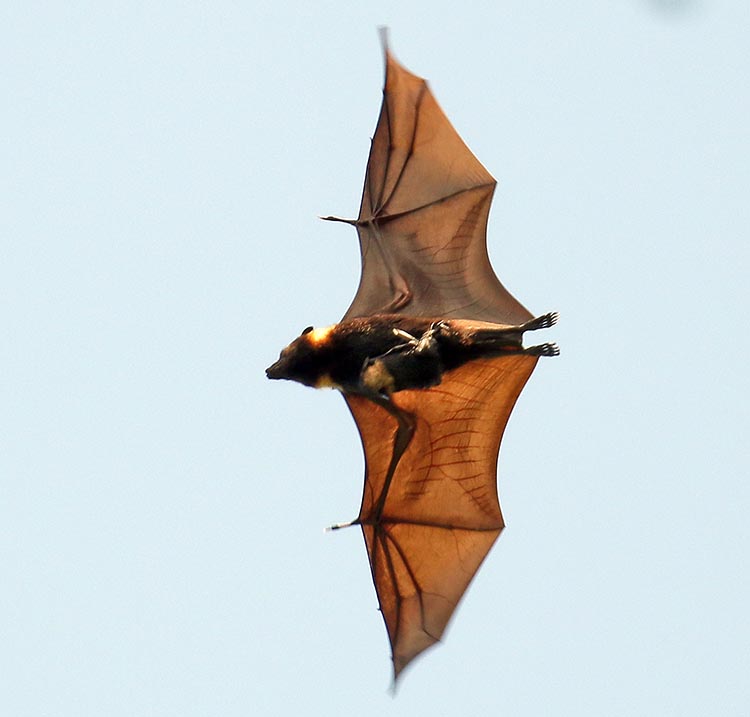 flying fox mum with young hanging off armpit, Tonga (image by Damon Ramsey).
In terms of wildlife watching, Tonga is best known for it's Humpback Whales and the chance to swim with them.
The capital is Nuku'alofa and on the island of Tongatapu. On the other side of the island are an impressive line of blowholes.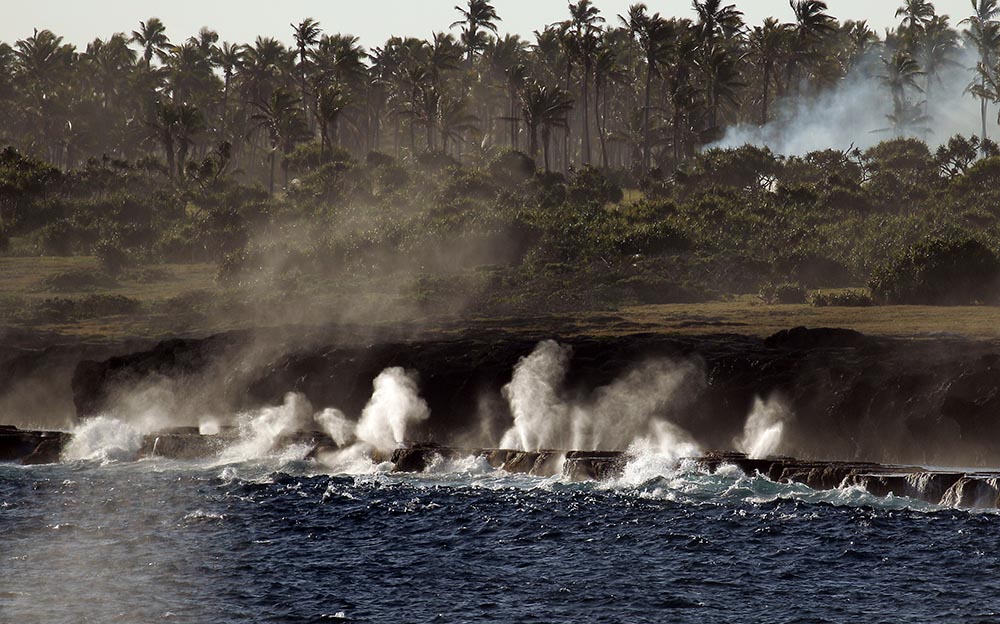 blow holes, Tonga.
I have visited the volcanic island of Tofua three times but not landed.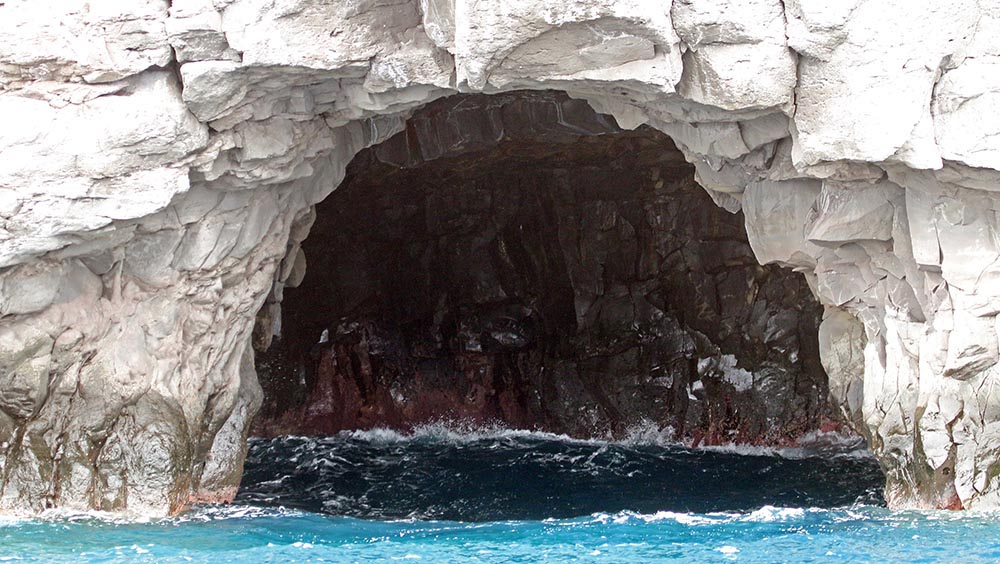 sea cave, Tofua, Tonga
---
Thinking of travelling again after everything settles down? One of the first expeditions I am booked to work on is the NZ sub-Antarctics with Silversea Expeditions and Australia with Coral Expeditions. And here is a shortened version of one of my lectures in a warmer part of the world.