Tambo Condor (lodge)
the Andes, Ecuador.
One of the most reliable places to spot Andean Condor...
personal experience...
---
Thinking of travelling again after everything settles down? One of the first expeditions I am booked to work on is the NZ sub-Antarctics with Silversea Expeditions and Australia with Coral Expeditions. And here is a shortened version of one of my lectures in a warmer part of the world.
I spent two days here in October 2015.
access
Tambo Condor is physically not far away from the capital of Ecuador, Quito, but it is out of the way. I do not think you can get there on a regular bus.
Many people go past the lodge on day trips from Quito when visiting Antisana National Park, or may even stop at the lodge for lunch or breakfast. If you book though a travel agency, you can arrange for a transfer up there, as well as a few hours tour of the national park, which is an hour or so drive from the lodge.
Or I guess you can hire a car from Quito and drive up there yourself. That drives takes 2 - 3 hours.
wildlife to be seen....
There are several animals that are easily seen from this lodge.
The main one is of course the Andean Condor. You can watch them from the lodge balcony (they have a scope on site). They nest in the cliffs. But be aware, they are a long way away, and look small!
Around the flowers of the lodge you also easily see the Giant Hummingbird, the biggest Hummingbird in the world.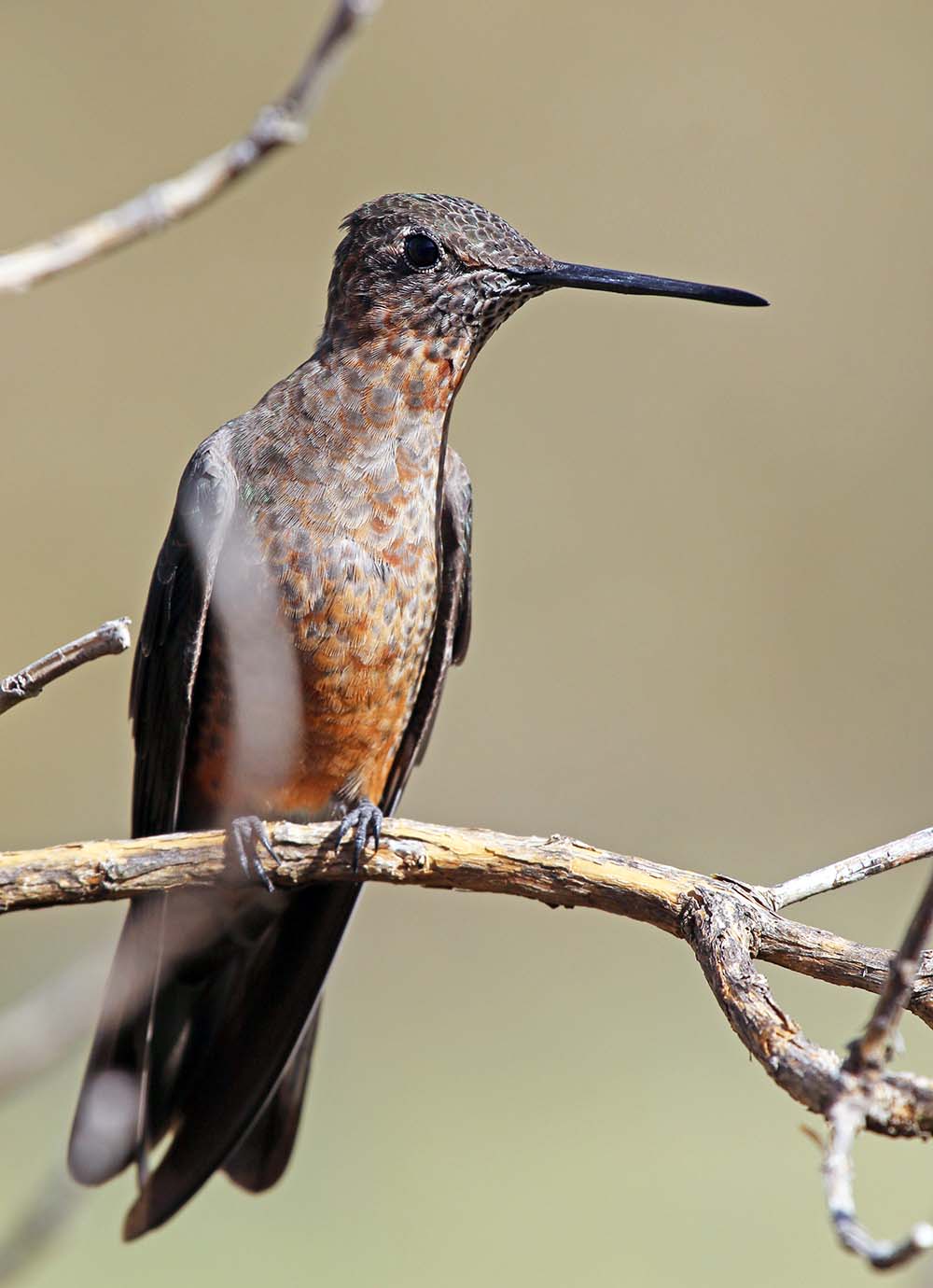 the Giant Hummingbird is about the size of a duck. No, just kidding. (Damon Ramsey)
There are other species of Hummingbird here, such as the absurd looking Sword-billed Hummingbird...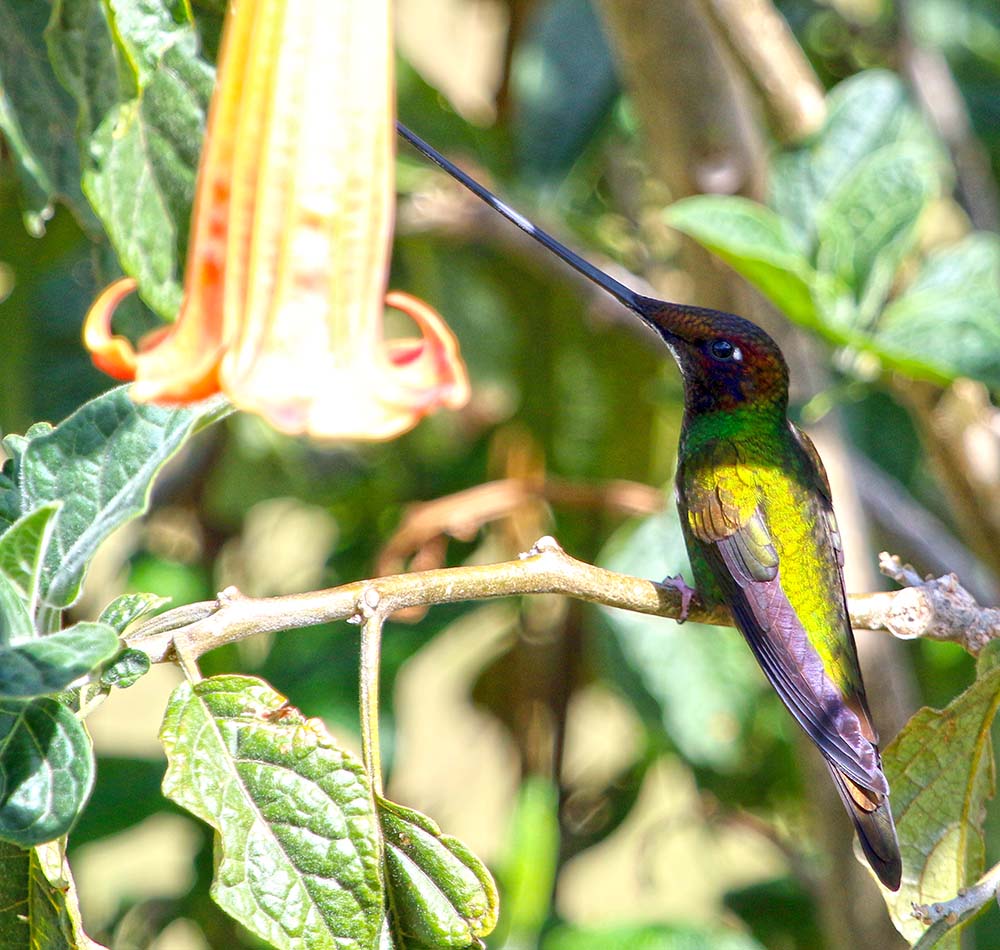 the sword-billed Hummingbird has a bill a metre long. No, just kidding again, sorry. (Damon Ramsey)
and the Shining Sunbeam (a fairly plain brown hummingbird, but with a rainbow coloured back).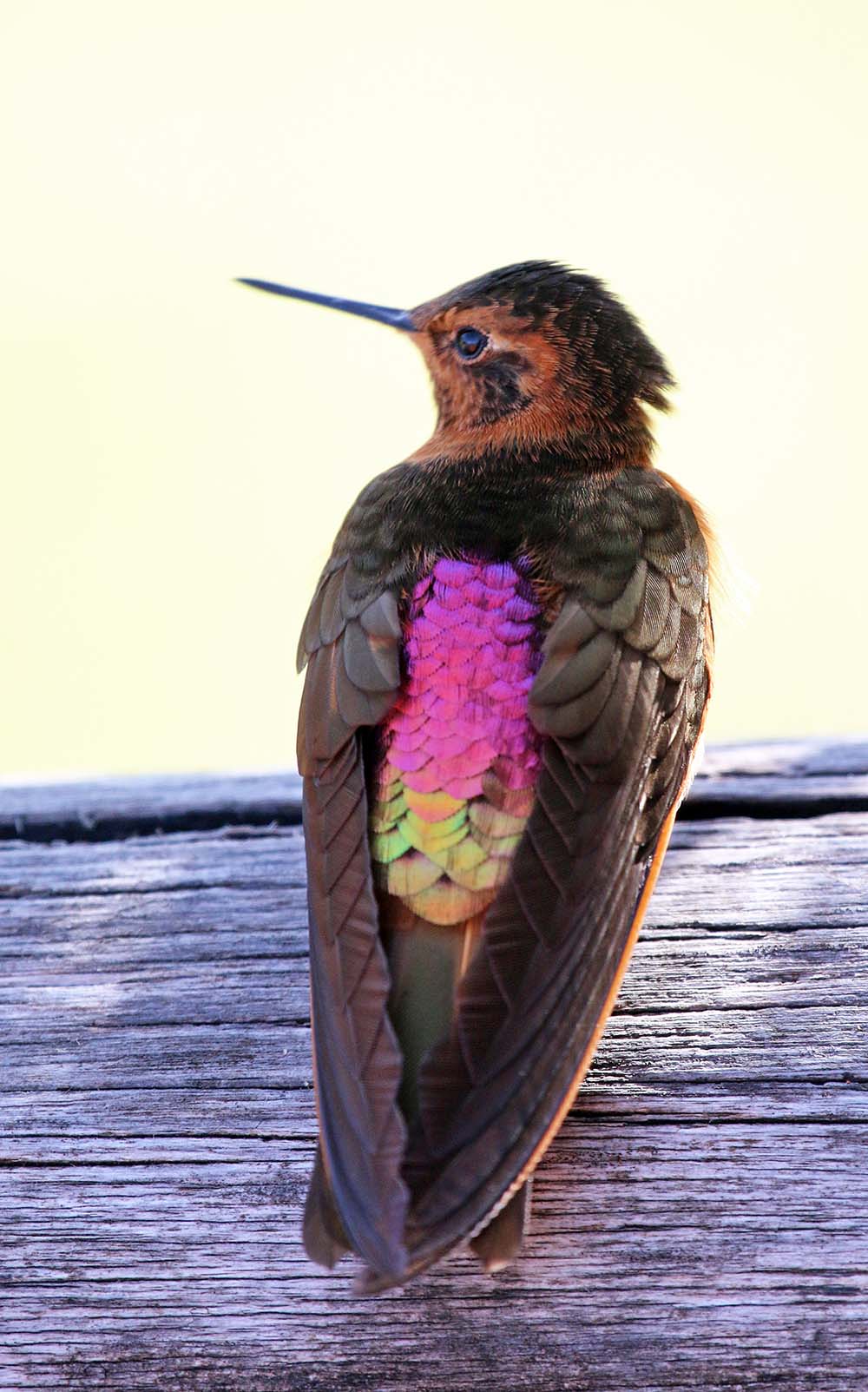 a Shining Sunbeam (Damon Ramsey)
There are also other hummingbirds around the feeders...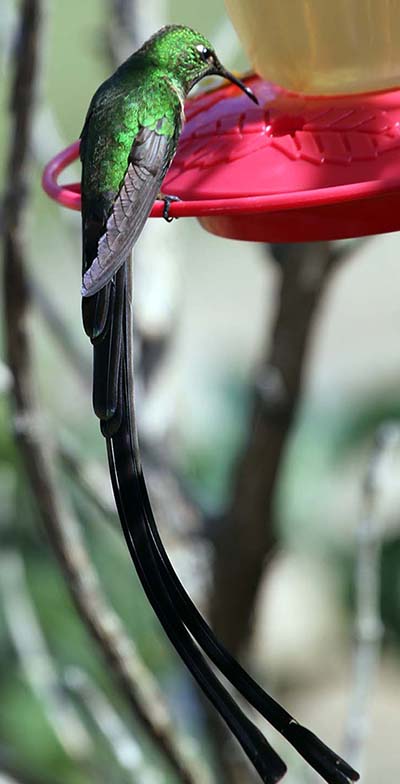 a Long-tailed Slyph (Damon Ramsey)
There are other birds around the open country of the lodge,
including Carunculated Caracara...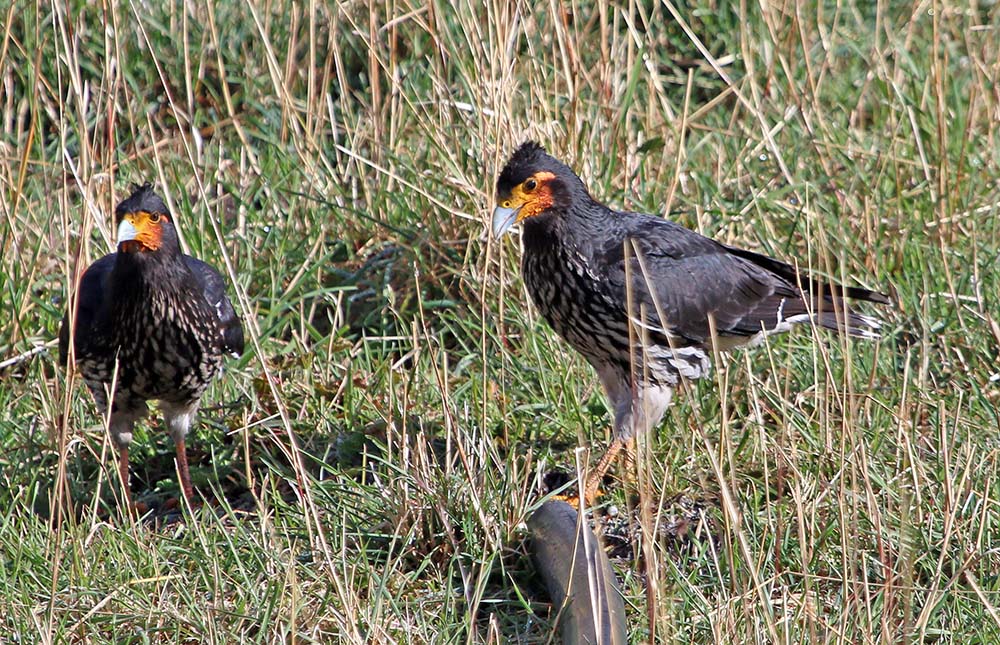 other activities...
The main activities are looking for Condor, driving up to the National Park, and hummingbird watching. There are also some walks from the property. I found hummingbird watching was best just at the feeders. However, the long-billed Hummingbird finds it hard to feed at these feeders, so they are better seen on the hedge flowers along the road in the morning.
There is another walk from the lodge. It heads through the back paddocks, and then along the cliff looking down with spectacular views to the river. I think the walk continues down to the river, a long and steep hike. However, I did not have time to do this.
contact...
This is the website of Tambo Condor.