search google and this website:
SUBANTARCTIC Seashore
seals
The seals of the seashores of the Subantarctic...

Pinnipeds: Seals
Fur-Seals
(Stromness, South Georgia)
A scarred male (Antarctic) Fur Seal, surrounded by female and pups.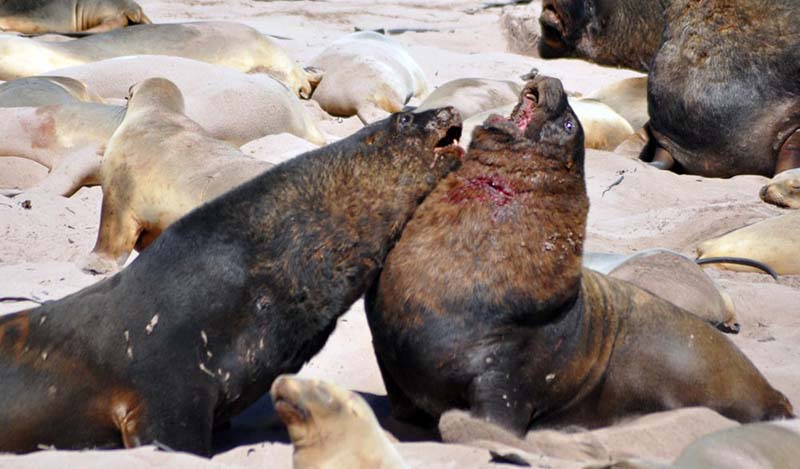 (Auckland Islands, Ne Zealand)
Male 'New Zealand Sea Lion' or 'Hooker's Sea Lion' fighting.

Family Phocidae: True Seals

Auckland Islands, New Zealand
Hydrurga leptonyx, 'Leopard Seal'. When hauled out, they have a distinctive 'lumpy' shape.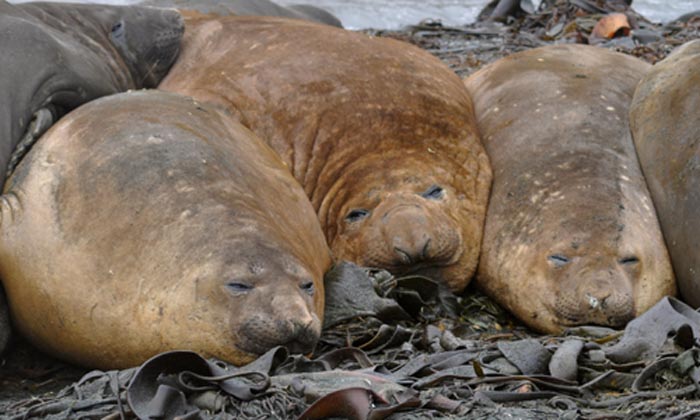 (Macquarie Island, Australia)
Mirounga leonina, 'Elephant Seals'.
---
---