search google and this website:
SUBANTARCTIC Seashore
seals
The seals of the seashores of the Subantarctic...

Pinnipeds: Seals
Fur-Seals
(Stromness, South Georgia)
A scarred male (Antarctic) Fur Seal, surrounded by female and pups.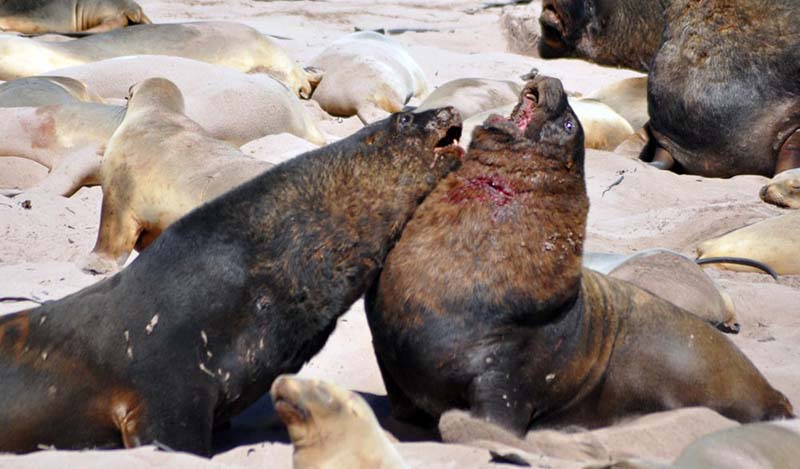 (Auckland Islands, Ne Zealand)
Male 'New Zealand Sea Lion' or 'Hooker's Sea Lion' fighting.

Family Phocidae: True Seals

Auckland Islands, New Zealand
Hydrurga leptonyx, 'Leopard Seal'. When hauled out, they have a distinctive 'lumpy' shape.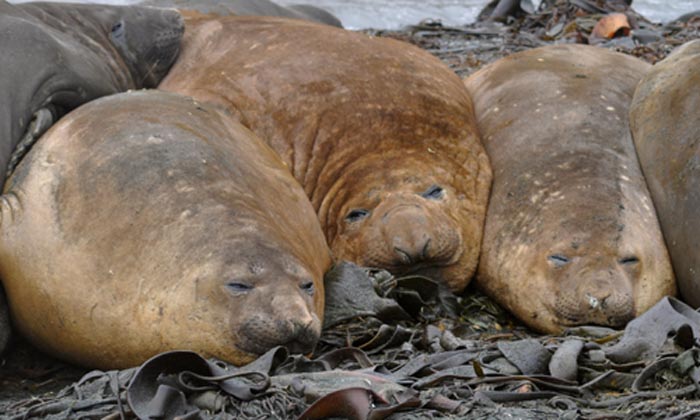 (Macquarie Island, Australia)
Mirounga leonina, 'Elephant Seals'.
Updates
Well it looks like my first trip after the virus now might be as an Expedition leader in Tasmania with Coral Expeditions
. If you can't go travelling until everything settles down, then until then, here I am doing online
guided walks for Noble Caledonia and online lectures for Silversea.
---
---