SUBANTARCTIC Seashore
seals
The seals of the seashores of the Subantarctic...

Pinnipeds: Seals
Fur-Seals
A scarred male (Antarctic) Fur Seal, surrounded by female and pups (South Georgia).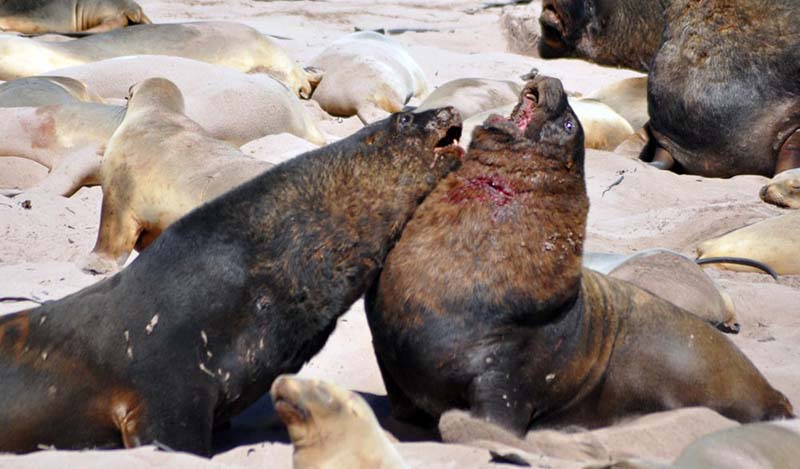 male 'New Zealand Sea Lion' or 'Hooker's Sea Lion' fighting (Auckland Islands).

True Seals

Auckland Islands, New Zealand
Hydrurga leptonyx, 'Leopard Seal'. When hauled out, they have a distinctive 'lumpy' shape.
---
Thinking of travelling again after everything settles down? The first expedition I am booked to work on after the virus is New Guinea & Indonesia in 2021 with Silversea.