SOUTHERN AFRICAN Temperate Seashore
Places
National parks and other areas to explore the temperate seashores around southern Africa...

the Boulders, Cape Town, South Africa
The beautiful granite boulders of South Africa include colonies of penguins. The Boulders is a beach area that is probably the most accessible, closest (and cheapest) a person can get to a penguin.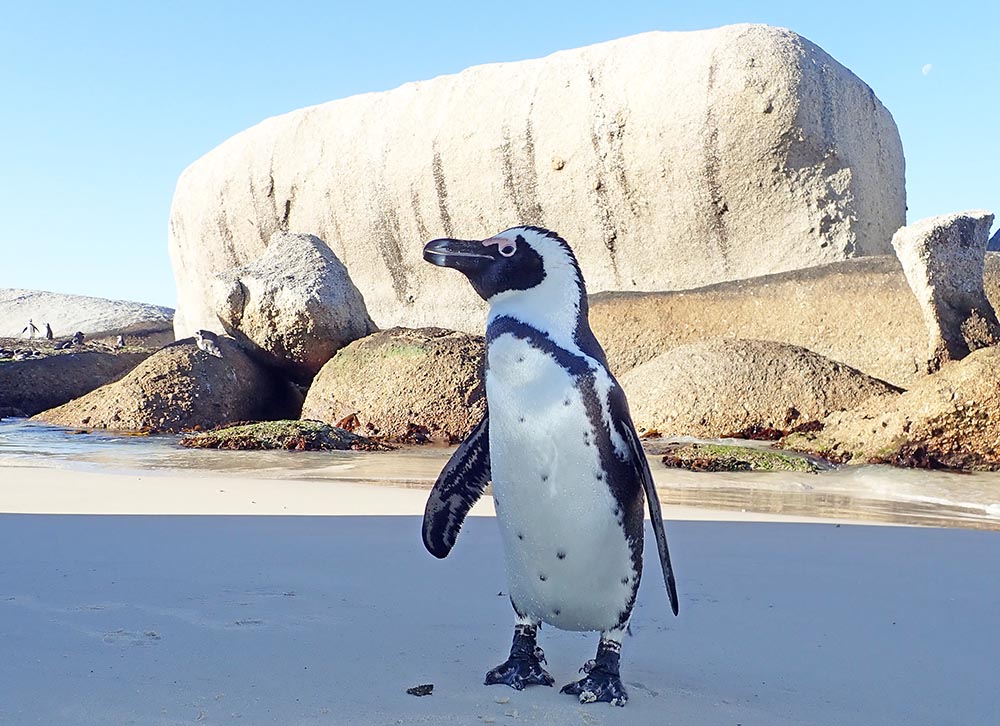 This is Africa; there are always mammals!

There are signs warning about the ubiquitous baboons, but I did not see any.

However, there are also many Hyrax ('Dassie') in the area. They are often seen scurrying into the vegetation around the sand dunes, or even coming out and scavenging on the boardwalks, and sometimes even in the the trees munching on leaves.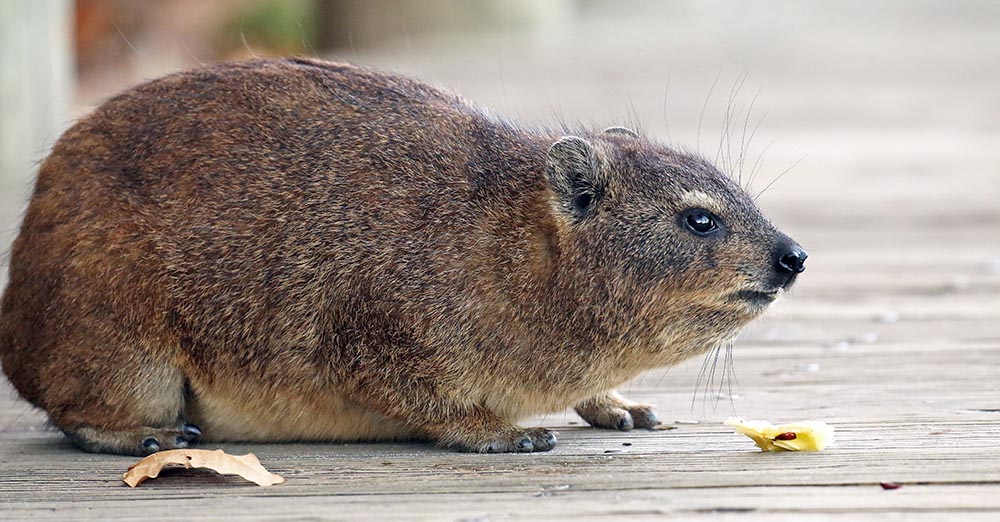 Entry is about U$8, and allows access to small nice beaches surrounded by large sandstone boulders. There are always lots of people here, but they can be avoided. The beach is located in Simons Town, about a 40 minute drive from Cape Town. 
This can be accessed privately by hire car, or many tours come here. There are several cafes in the area. The beach closes at night to allow the penguins some well-deserved rest. If you want to stay in the area overnight, I can recommend Avian Leisure, with their bird friendly gardens.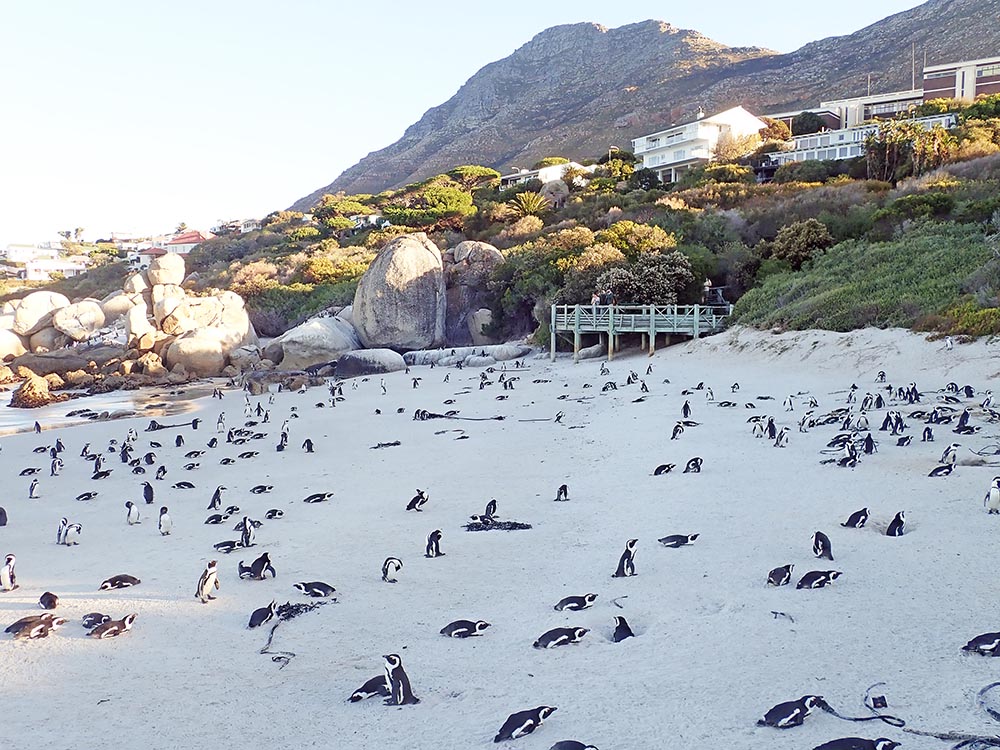 ---
Thinking of travelling again after everything settles down? One of the first expeditions I am booked to work on is the NZ sub-Antarctics with Silversea Expeditions and Australia with Coral Expeditions. And here is a shortened version of one of my lectures in a warmer part of the world.