SOUTH AMERICAN Temperate Seashore
mammals
The mammals of the temperate seashores of southern South America...
Family Otariidae: 'Eared Seals'
Arctocephalus spp. 'Fur-seals'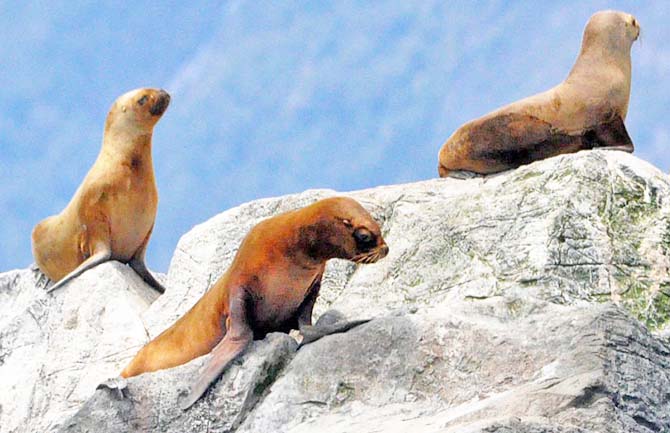 South American Fur Seal, (Tic Toc reserve, Chile).
Arctocephalus australis, 'South American Fur Seal'. Breeds on the coast of southern South America and nearby islands.
Subantarctic Fur Seal (Tristan da Cunha)
Arctocephalus tropicalis, 'Subantarctic Fur Seal'. Breed on remote islands in the southern parts of the Indian and Atlantic Oceans. Their inappropriate scientific epithet comes from when the species was described from a dead specimen found washed up on a tropical Australian seashore.
---
Thinking of travelling again after everything settles down? The first expedition I am booked to work on after the virus is Micronesia, New Guinea & Indonesia in 2021 with Silversea. Meanwhile I am giving a lecture on the Sunshine Coast (Australia) on the "Sounds of suburban south-east Queensland".