OCEANIAN (PACIFIC ISLANDS) Tropical Moist Forest
reptiles
The rare and restricted reptiles of the rainforest of the islands of the Pacific...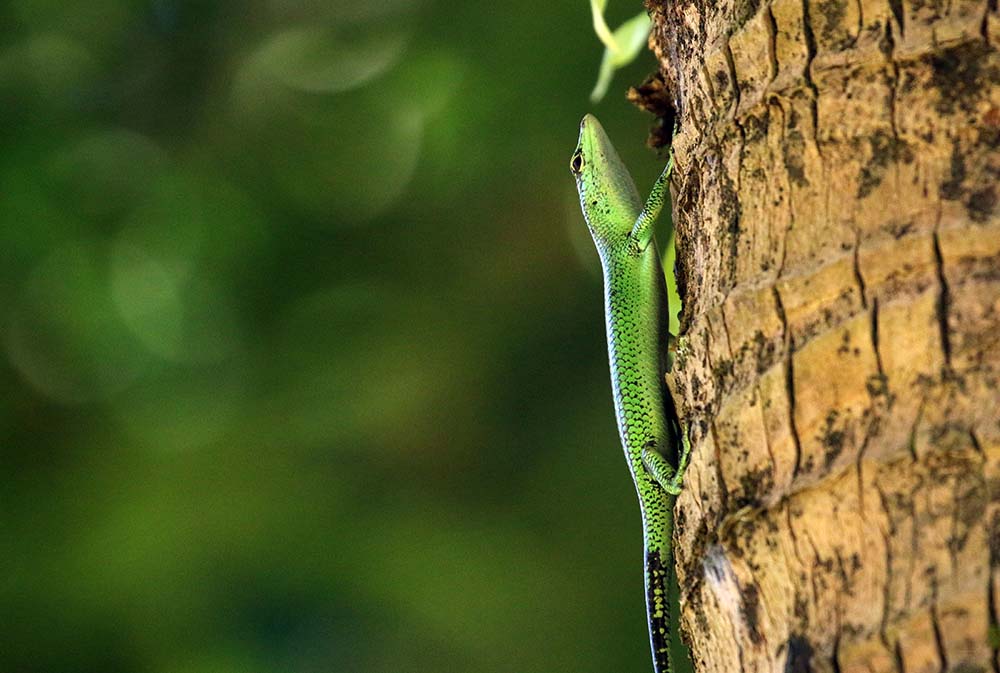 Lamprolepis smaragdina, 'Emerald Tree Skink' (Palau).

---
Thinking of travelling again after everything settles down? The first expedition I am booked to work on after the virus is Micronesia, New Guinea & Indonesia in 2021 with Silversea.