search google and this website:
NEOTROPICAL Tropical Freshwater
mammals
The mammals of the tropical freshwater flooded grasslands and wetlands of South and Central America...
Class Mammalia
Order Rodentia
Family Caviidae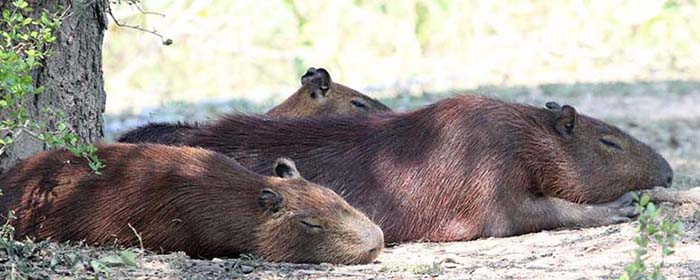 (Hotel Pantanal Mato Grosso, Brazil)
Hydrochoerus hydrochaeris, 'Capybara', 'Capivara' (in Brazil), Chigüire (in Colombia). The world's largest rodents. Found wherever there is freshwater over much of tropical South America.
Updates
Well it looks like my first trip after the virus will be the Great Barrier Reef (where I started!) with Coral Expeditions.....I hope. If you can't go travelling until everything settles down, then until then, here I am doing online
guided walks for Noble Caledonia and online lectures for Silversea.
---
---