NEOTROPICAL Tropical Moist Broadleaf Forest
hummingbirds
The hummingbirds are one of the most diverse and most beautiful groups of birds in the world...
Family Trochilidae: Hummingbirds
Ramphodon Hermit
Eutoxers Sicklebill
Glaucis
Threnetes
Anopetia
Phaethornis
Androden
Doryfera
Phaechroa
Campylopterus Sabrewing
Aphantochroa
Eupetomena
Florisuga
Colibri spp. 'Violet-ears'
Colibri coruscans, 'Sparkling Violetear' (Manu Paradise Lodge, Peru).

Anthracothorax
Avocettula
Topza
Eulampis
Chrysolampis
Chrysolampis
Orthoryhnchus
Klais
Styephanoxis
Abeillia
Lophornis
Discosura
Trochilus
Chlorostilbon Emerald
Panterpe
Elvira
Eupherusa
Goethalsia
Goldmania
Cyanthus
Cyanophaia
Thalurania
Juliamyia
Lepidopyga
Hylocharis
Chrysuronia
Leucochloris
Polytmus
Leucippus
Taphrospilus
Amazilia spp.
Amazilia viridicauda, 'Green and White Hummingbird' (Machu Picchu, Peru).

Microchera




Anthocephala




Chalybura




Lampornis




Basilinna




Lamprolaima



Adelomyia spp.
Adelomyia melanogenys, 'Speckled Hummingbird' (Bellavista Lodge, Ecuador). Widespread in the mountain rainforests of South America.

Phlogophilus
Clytolaema
Heliodox spp. 'Brilliants'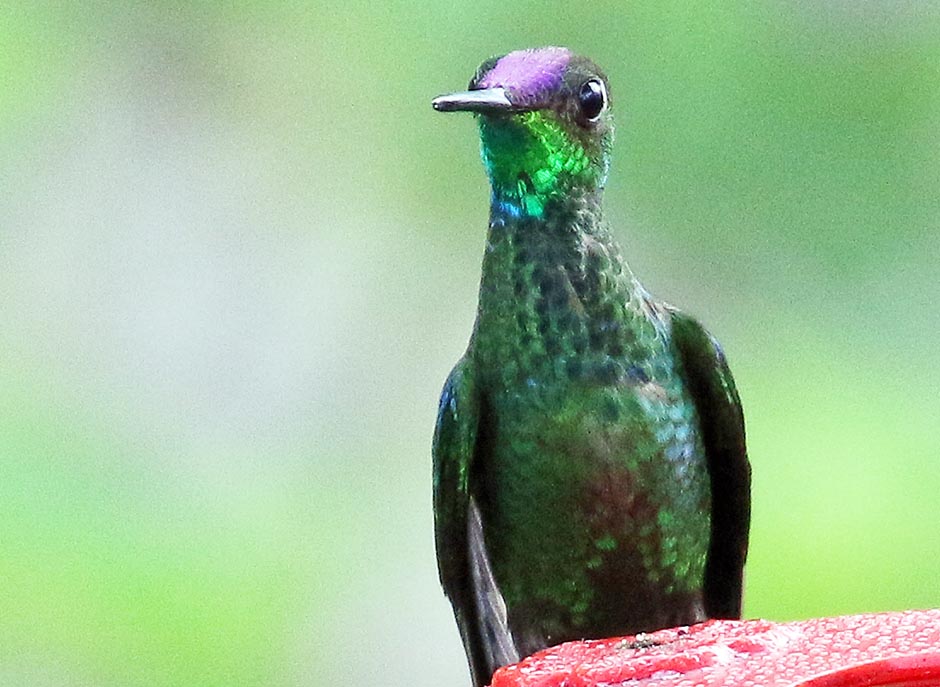 Heliodoxa leadbeateri, 'Violet-fronted Brilliant', (Manu Paradise Lodge, Peru).

Eugenes
Hylonympha
Sternoclyta
Urochroa
Boissonneaua
Aglaectis
Oreotrochilus
Lafresnaya
Coeligena spp.'Incas'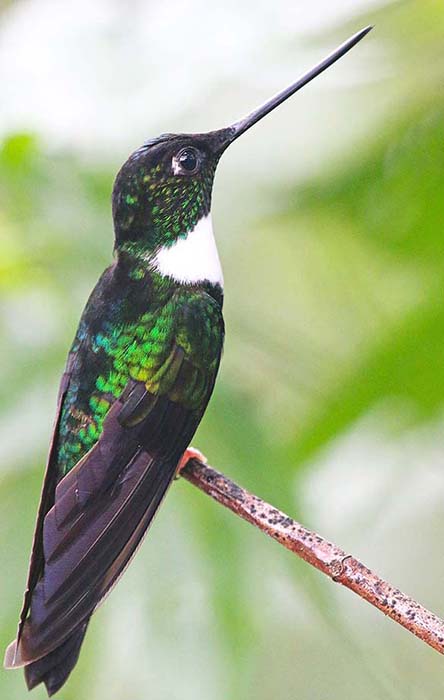 Coeligena torquata, 'Collared Inca' (Bellavista Lodge, Ecuador). Lives in mountain rainforest of South America.

Ensifera
Pterpophanes
Patagona
Sephanoides
Heliangelus spp. 'Sunangels'
Aglaiocercus kingii, 'Long-tailed Sylph'. Found in mountain rainforest. (Wayqecha Lodge, Peru).
Heliangelus amethysticollis, 'Amethyst-throated Sunangel'. Found in mountain rainforest. (Wayqecha Lodge, Peru).
Heliangelus strophianus, 'Gorgeted Sunangel', (Bellavista Cloud Forest Lodge, Ecuador). Found in rainforest on western slopes of Andes, Ecuador and Columbia.
Eriocnemis
Haplophaedia
Urosticte

Ocreatus spp. 'Booted Racket-tails'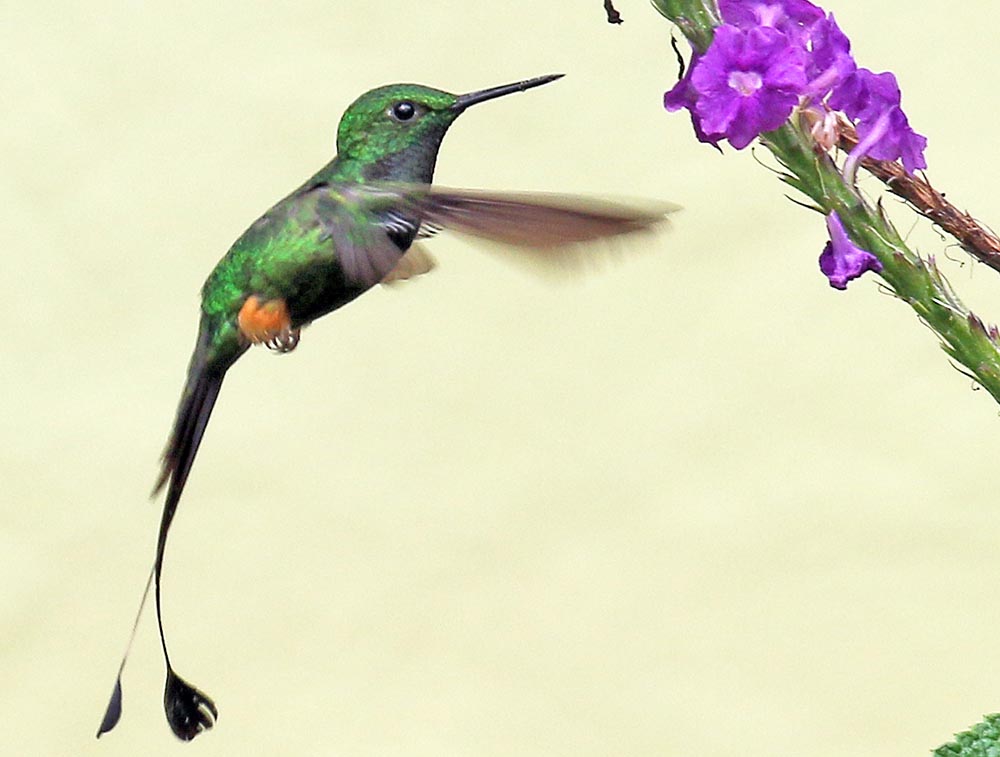 Ocreatus addae, 'Rufous-Booted Racket-tail' (Manu Paradise Lodge, Peru).

Lesbia
Sappho
Polyonymus
Ramphomicron
Oreonympha
Oxypogon
Metallura
Chalcostigma
Opisthoprora
Taphrolesbia
Aglaiocercus
Augastes
Schistes
Heliothyrax
Heliactin
Loddigesia
Heliomaster
Rhodopsis
Thaumastura
Tilmatura
Doricha
Calliphlox
Microstilbon
Calothorax
Mellisuga
Archilochus
Calypte
Atthis
Myrtis
Eulidia
Myrmia
Chaetocercus
Selasphorus
---
Thinking of travelling again after everything settles down? One of the first expeditions I am booked to work on is the NZ sub-Antarctics with Silversea Expeditions and Australia with Coral Expeditions. And here is a shortened version of one of my lectures in a warmer part of the world.