search google and this website:
INDO-PACIFIC Coral Reef
echinoderms
A diverse and varied group of creatures only found in water, from feather stars to sea cucumbers...
Class Crinoidea: Feather Stars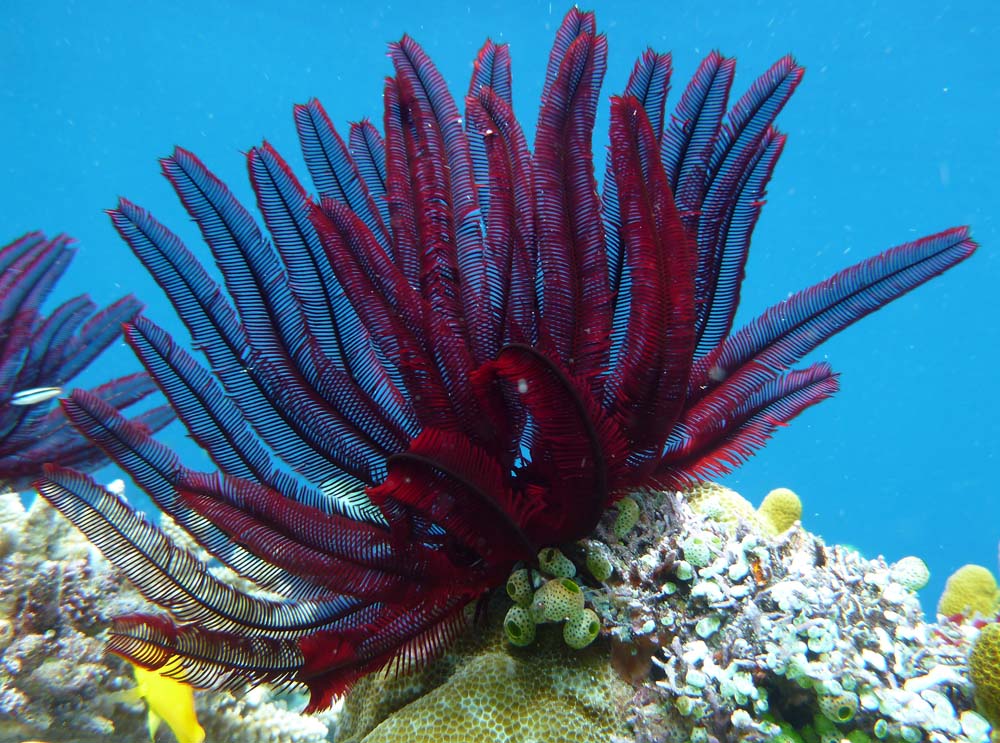 Featherstar (Mangalonga, Solomon Islands).
Class Echinoidea: Sea Urchins
Sea Urchin (Niue).
Updates
Well it looks like my first trip after the virus will be the Great Barrier Reef (where I started!) with Coral Expeditions.....I hope. If you can't go travelling until everything settles down, then until then, here I am doing online
guided walks for Noble Caledonia and online lectures for Silversea.
---
---