INDO-PACIFIC Coral Reef
sea squirts & salps
The 'vertebrates' that look like invertebrates across the Indo-Pacific tropical coral reefs...
Phylum Chordata
Class Ascidiacea
Family Styelidae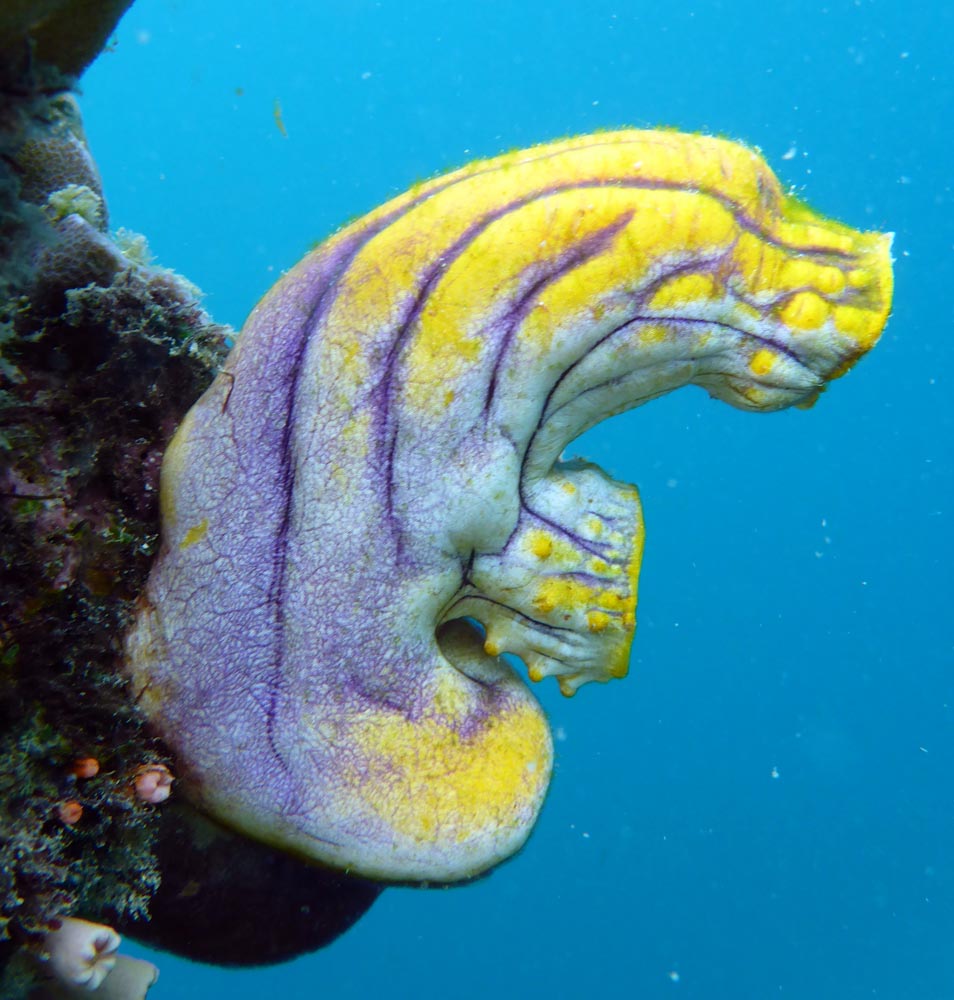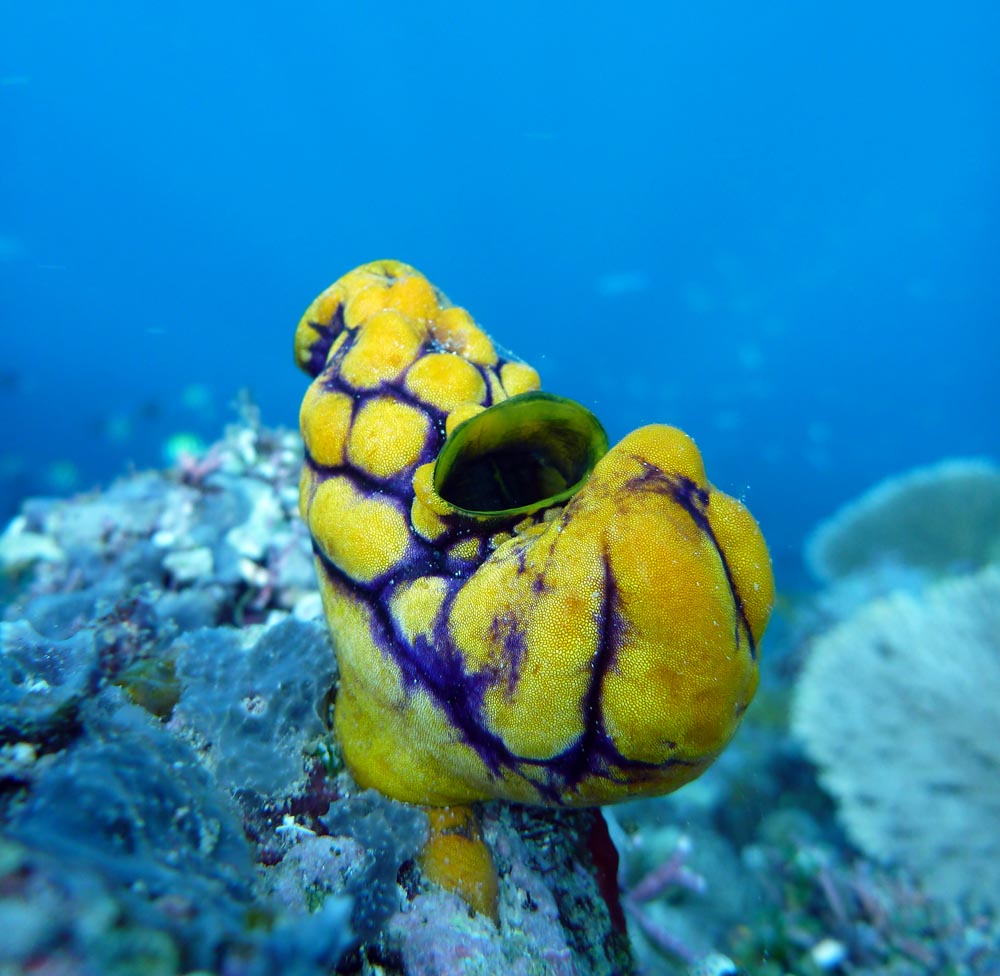 Polycarpa aurata. 'Gilded/Oxheart/Goldmouth/Ink Spot/ Yellow & Purple Ascidian/Sea Squirt'. One of the most obvious and commonly seen sea squirts on coral reefs (Rajah Ampat, Indonesia).
Class Thaliacea, 'Salps'
Family Salpidae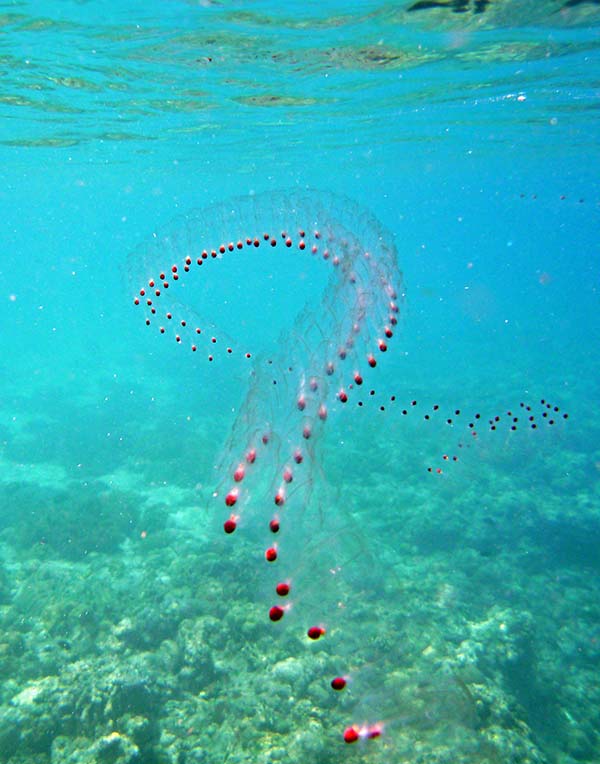 A salp chain, (Panagsama, Philippines).
---
Thinking of travelling again after everything settles down? One of the companies I work for as a guide and lecturer is Silversea Expeditions.