search google and this website:
INDO-PACIFIC Coral Reef
sea squirts & salps
The 'vertebrates' that look like invertebrates across the Indo-Pacific tropical coral reefs...
Phylum Chordata
Class Ascidiacea
Order Stolidobranchia
Family Styelidae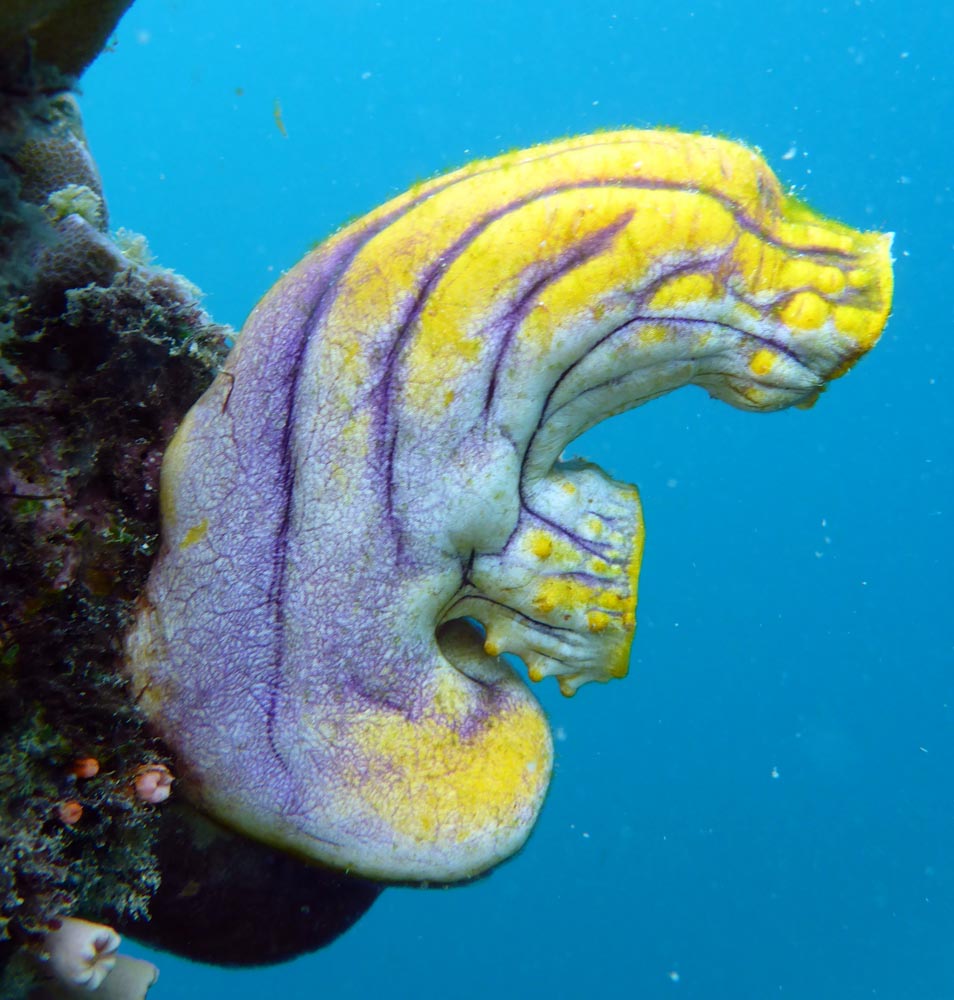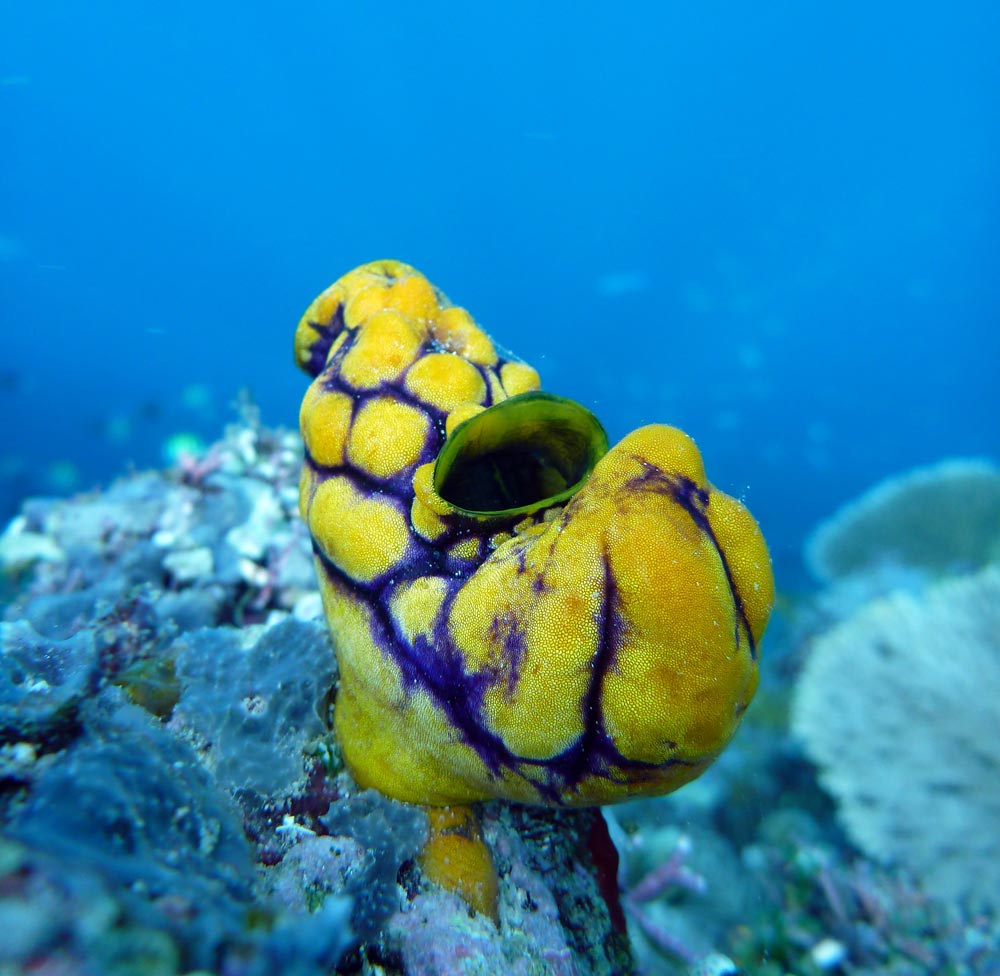 Polycarpa aurata. 'Gilded/Oxheart/Goldmouth/Ink Spot/ Yellow & Purple Ascidian/Sea Squirt'. One of the most obvious and commonly seen sea squirts on coral reefs (Rajah Ampat, Indonesia).
Order/Sub-order Aplousobranchia
Family Didemnidae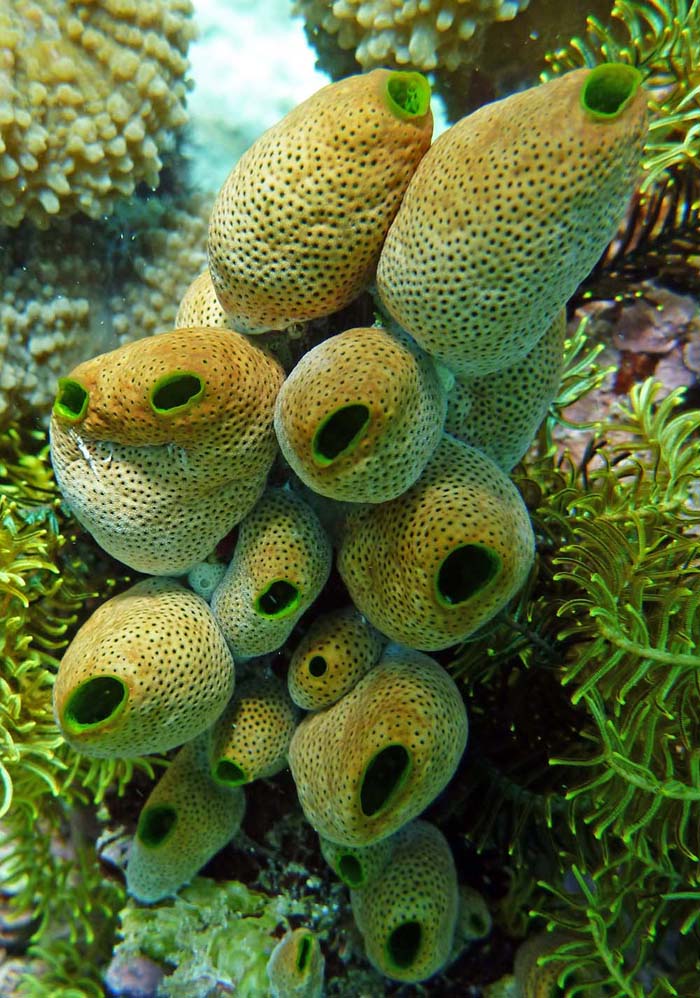 Didemnum molle, 'Green Sea Squirt' (Pink Beach, Indonesia). A commonly seen sea squirt on coral reefs throughout the Indo-Pacific. It appears soft and squishy and swishes around in reaction to water movements. Another common sea squirt thay look similar is called Atriolum robustum. Or maybe I have these the wrong way around?
Class Thaliacea, 'Salps'
Family Salpidae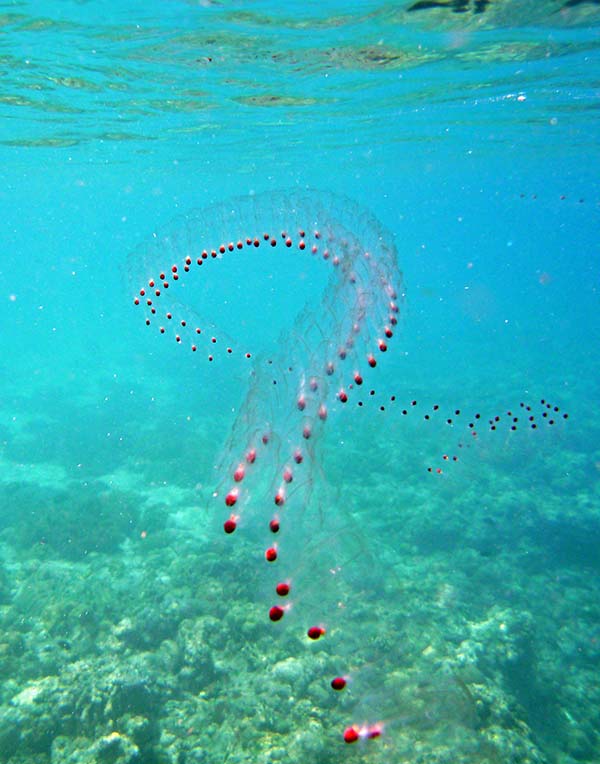 A salp chain, (Panagsama, Philippines).