INDO-MALAYAN Tropical & Subtropical Moist Broadleaf Forest
non-passerine birds
Family Strigidae: Typical Owls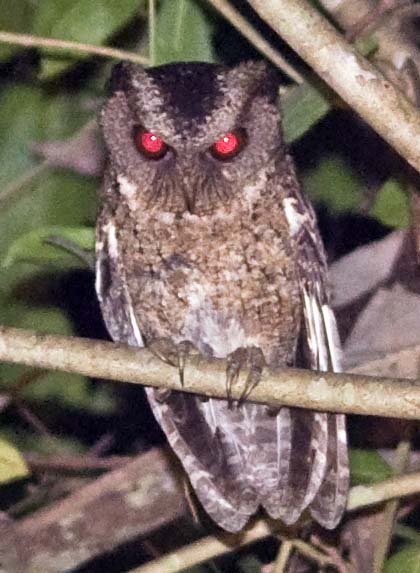 Otus megalotis, 'Philippine Scops Owl' (Nuts Huts, Bohol, Philippines).
Family Bucerotidae; Hornbills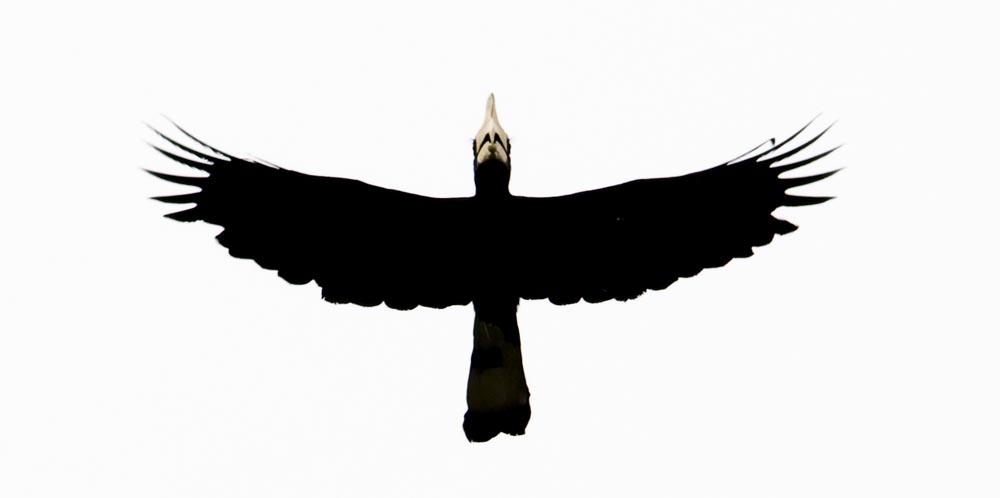 Hornbills are large birds, and the swooshing of the wings of some species sounds like an approaching steam train!
Buceros bicornis, 'Great Hornbill' (Keo Seima, Cambodia).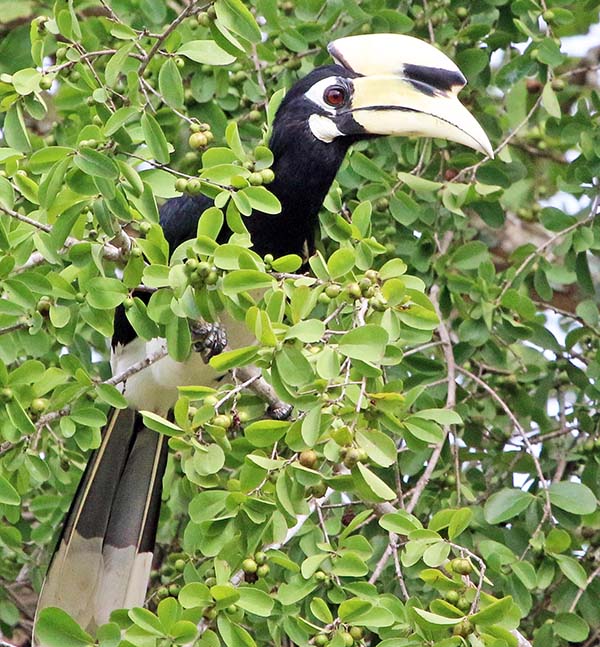 Anthracoceros albirostris, 'Oriental Pied Hornbill' (Kaeng Krachan National Park, Thailand). The most commonly seen Hornbill throughout south-east Asia.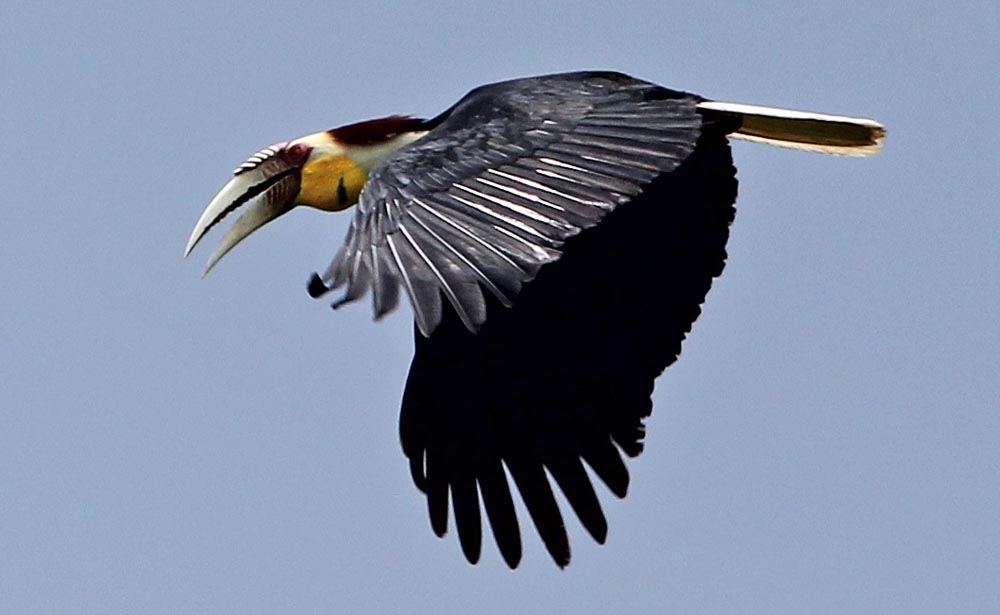 Rhyticeros undulatus, 'Wreathed/Bar-pouched Hornbill', male (Khao Yai National Park, Thailand). The male has large yellow throat, and sometimes you can see a stripe across this. Found in forest and flying across forest edge and gaps, often in higher altitude areas. Found across south-east Asia south to Java. 

Ocyceros gingalensis, 'Ceylon Grey Hornbill' (Kithugala, Sri lanka).
Family Meropidae: Bee-eaters
Nyctyornis athertoni, 'Blue-bearded Bee-Eater' (Keosimia, Cambodia).
Family Coraciidae: Rollers
Coracias benghalensis, 'Indian Roller', (Jigme Dorji National Park, Bhutan).
Family Alcedinidae: Kingfishers
Alcedo meninting, 'Blue-eared Kingfisher'.
Family Megalaimidae, 'Asian Barbets'
Psilopogon faiostrictus, 'Green-eared Barbet', (Baan Maka Lodge, Thailand)
Psilopogon flavifrons, 'Yellow-fronted Barbet' (Kelani, Sri Lanka). Endemic to Sri Lanka.
Psilopogon franklinii, 'Golden-throated Barbet' (Bhutan). Found in hill forest on the south-east Asian mainland.
Family Picidae: Woodpeckers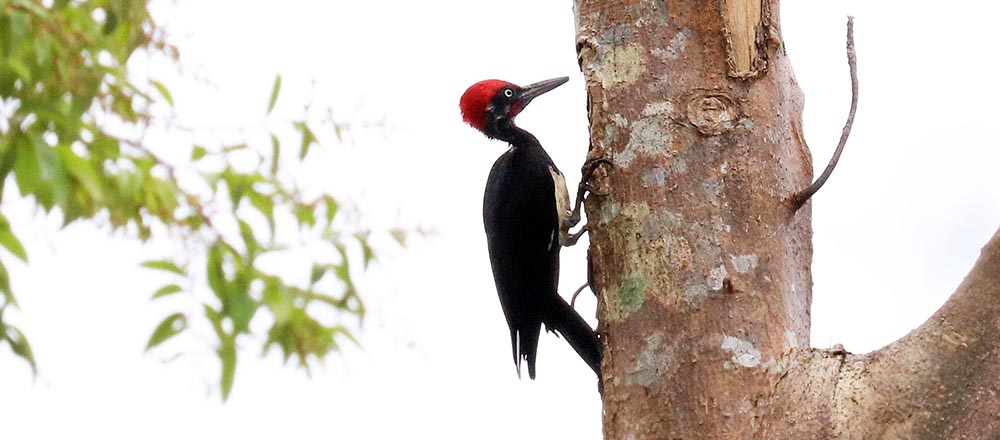 Dryocopus javensis, 'White-bellied/Great Black Woodpecker' (Keosemia, Cambodia).
Dendrocopos hyperythrus, 'Rufous-bellied Woodpecker' (Bhutan). Found in forest across mainland south-east Asia, from Himalayas, north to China.
Family Eurylaimidae: 'True' Broadbills
Corydon sumatranus, 'Dusky Broadbill' (Jahoo Gibbon Camp, Cambodia).
Family Psittaculidae; Asian & Australian Parrots
Loriculus beryllinus, 'Ceylon Hanging Parrot'. Endemic to Sri Lanka.
Psittacula alexandri, 'Red-breasted Parakeet' (Nature Lodge, Cambodia). Found in rainforest across much of south-east Asia.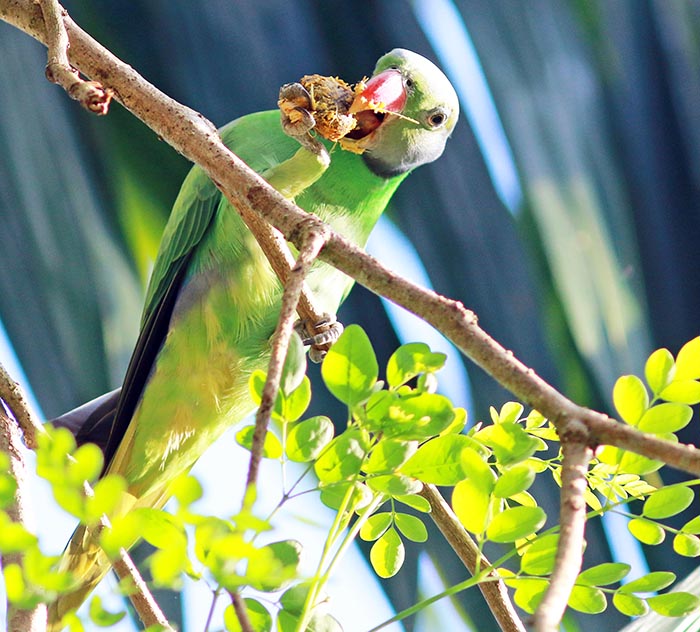 Psittacula calthrapae, 'Layard's Parakeet'. (Kithugala, Sri Lanka). Endemic breeder to forests and forest edge of Sri Lanka.
Family Pittidae, Pittas
Pitta moluccensis, 'Blue-winged Pitta' (Thailand).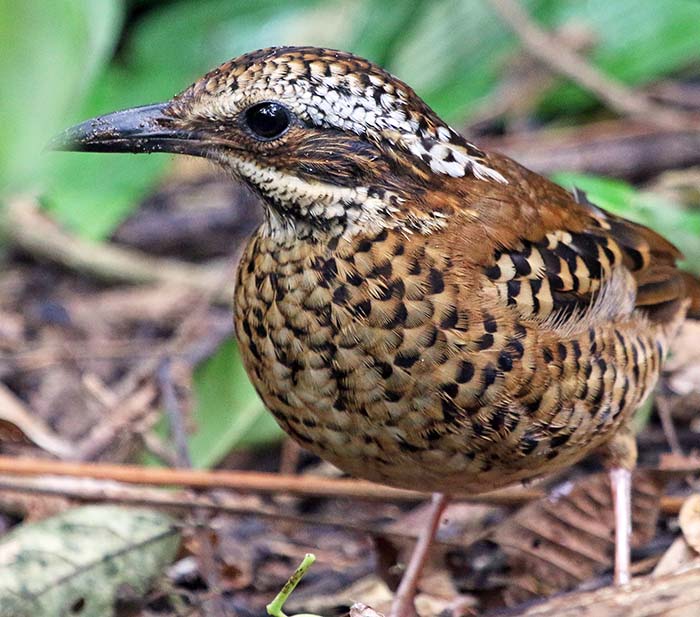 Hydrornis phayrei, 'Eared Pitta' (Kaeng Krachan, Thailand).
---
Thinking of travelling again after everything settles down? One of the first expeditions I am booked to work on is the NZ sub-Antarctics with Silversea Expeditions. And here is a shortened version of one of my lectures in a warmer part of the world.