INDO-MALAYAN Tropical & Subtropical Moist Broadleaf Forest
birds
The beautiful and diverse birds of the tropical Asian jungle...

Family Phasianidae
Pavo muticus, 'Green Peafowl' (Cambodia). Disjunct population: found on the south-east Asian mainland, and Java.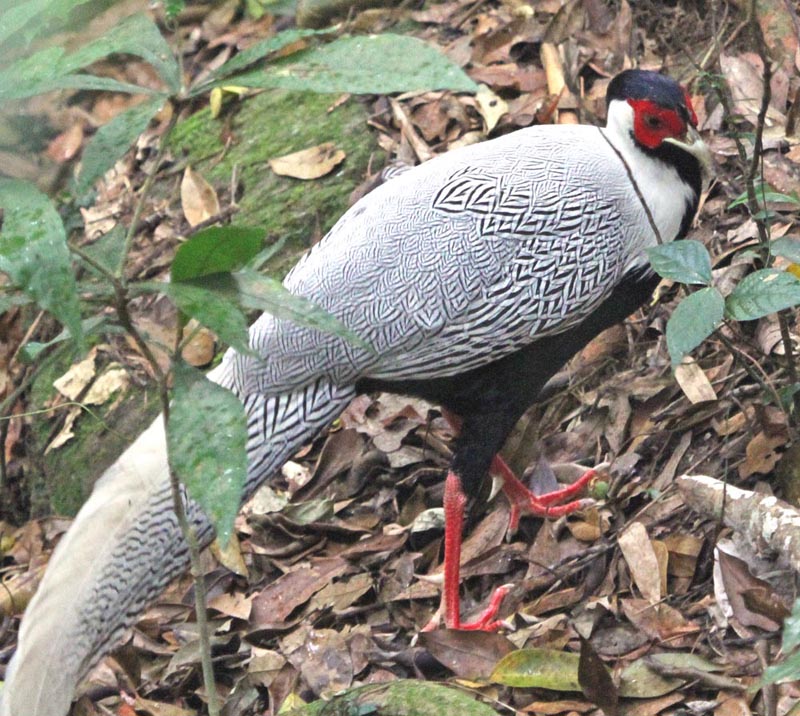 Lophura nycthemera, 'Silver Pheasant' (Khao Yai National Park, Thailand). Found in mostly montane forest on south-east Asian mainland, north into southern China.

Family Columbidae: Pigeons
Columba torringtoniae, 'Sri Lanka Wood Pigeon'. Endemic to Sri Lanka (Horton Plains). Endemic to montane forest of Sri Lanka.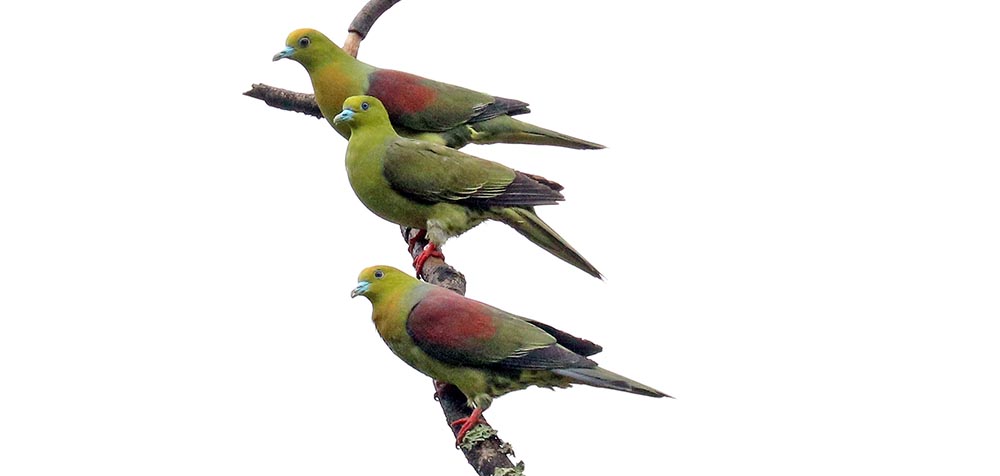 Treron sphenurus, 'Wedge-tailed Green Pigeon' males (Lampelri Gardens, Bhutan). Found in mountain rainforests on the south-east Asian mainland. 

Treron curvirostra, 'Thick-billed Pigeon' (Keosemia, Cambodia).
Macropygia unchall, 'Barred Cuckoo-Dove',  (Jigme Dorji National Park, Bhutan). Distinctive iridescent neck.
Chalcophaps indica, 'Emerald Dove', (Kithugala, Sri Lanka). Found throughout tropical Asia.

Family Cuculidae: Cuckoos
Cuculus optatus, 'Oriental Cuckoo'. (Khao Sok National Park, Thailand).

Family Podargidae: Frogmouths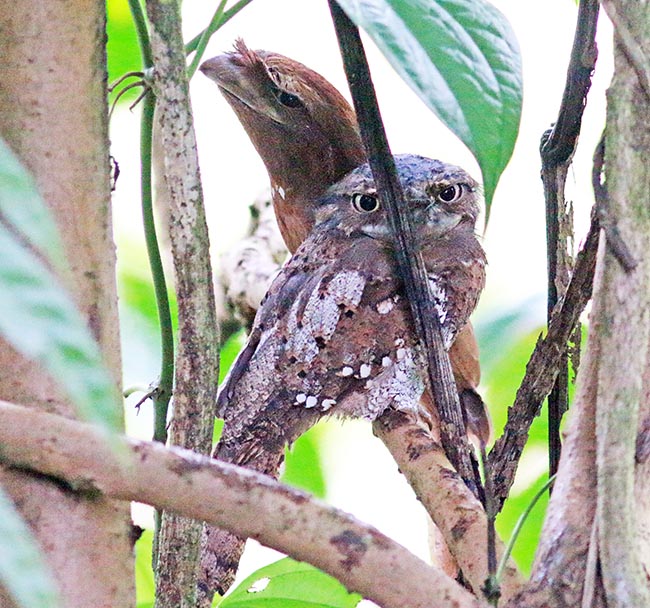 Batrachostomus moniliger, 'Sri lankan/Ceylon Frogmouth' (Kithugal, Sri Lanka). Found in western Ghats of India and Sri Lanka.

Family Rallidae: Rails, Gallinules, Coots 
Gallirallus torquatus, 'Barred Rail'. Found in understory of coastal rainforest on small islands in the Philippines and Sulawesi. 
Family Accipitridae: Eagles & Hawks
Nisaetus cirrhatus, 'Changeable/Crested Hawk-Eagle' (Kinabatangan River, Malaysia). As common name suggests, the colour and patterns vary. One of most distinctive features is the crest, however, not all individuals have this; (don't forget it's called 'changeable'). They are a commonly seen bird of prey and occur in many habitats, including the edge of the rainforest. There are many sub-species (or even species n a complex) across tropical Asia.
Haliastur indus, 'Brahminy Kite' (Kithugala, Sri Lanka).
Family Strigidae: Typical Owls
Ketupa ketupu, 'Buffy Fish Owl' (Kinabatangan River, Borneo, Malaysia).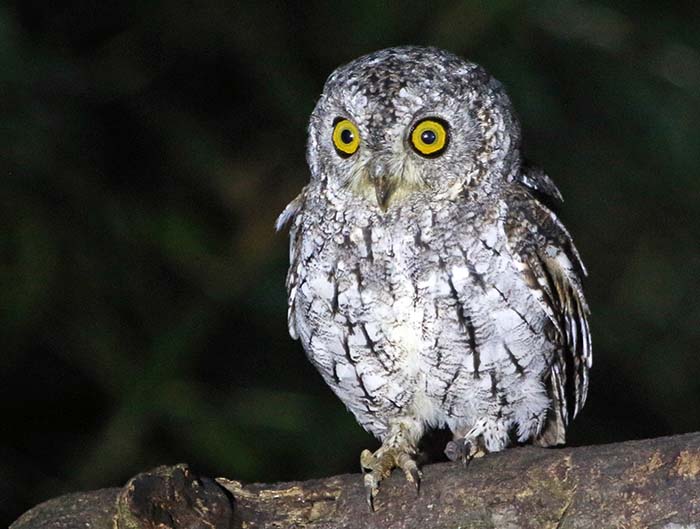 Otus sunia, 'Oriental Scops Owl' (Kaeng Krachan, Thailand).
---
Thinking of travelling again after everything settles down? One of the first expeditions I am booked to work on is the NZ sub-Antarctics with Silversea Expeditions and Australia with Coral Expeditions. And here is a shortened version of one of my lectures in a warmer part of the world.