INDO-MALAYAN Tropical & Subtropical Moist Broadleaf Forest
babblers
The various related but very different babblers, including Scimitar Babblers, Tit-Babblers, Ground Babbler and Laughing Thrush. Many of the species are also found in higher altitude temperate forests.

Family Timaliidae: Babblers, Tit-Babblers, Scimitar-Babblers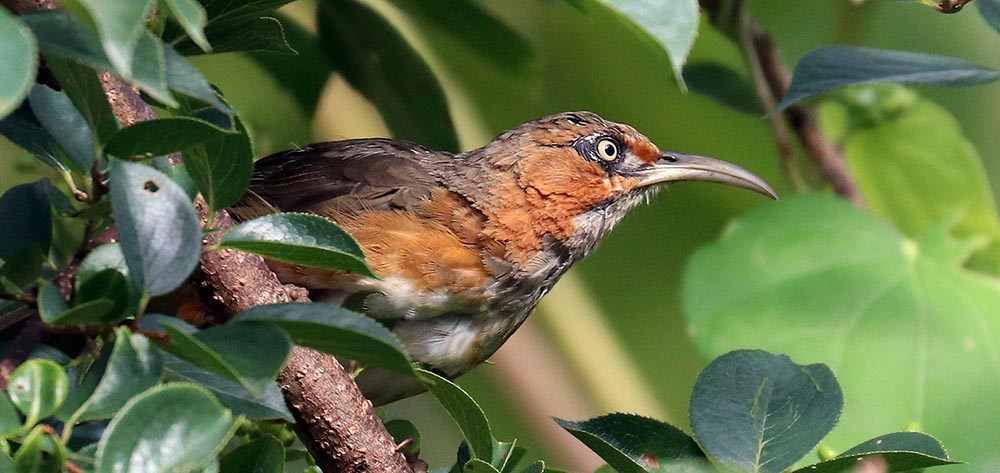 Pomatorhinus erythrogenys, 'Rusty-cheeked Scimitar Babbler', (Jigme Dorji National Park, Bhutan).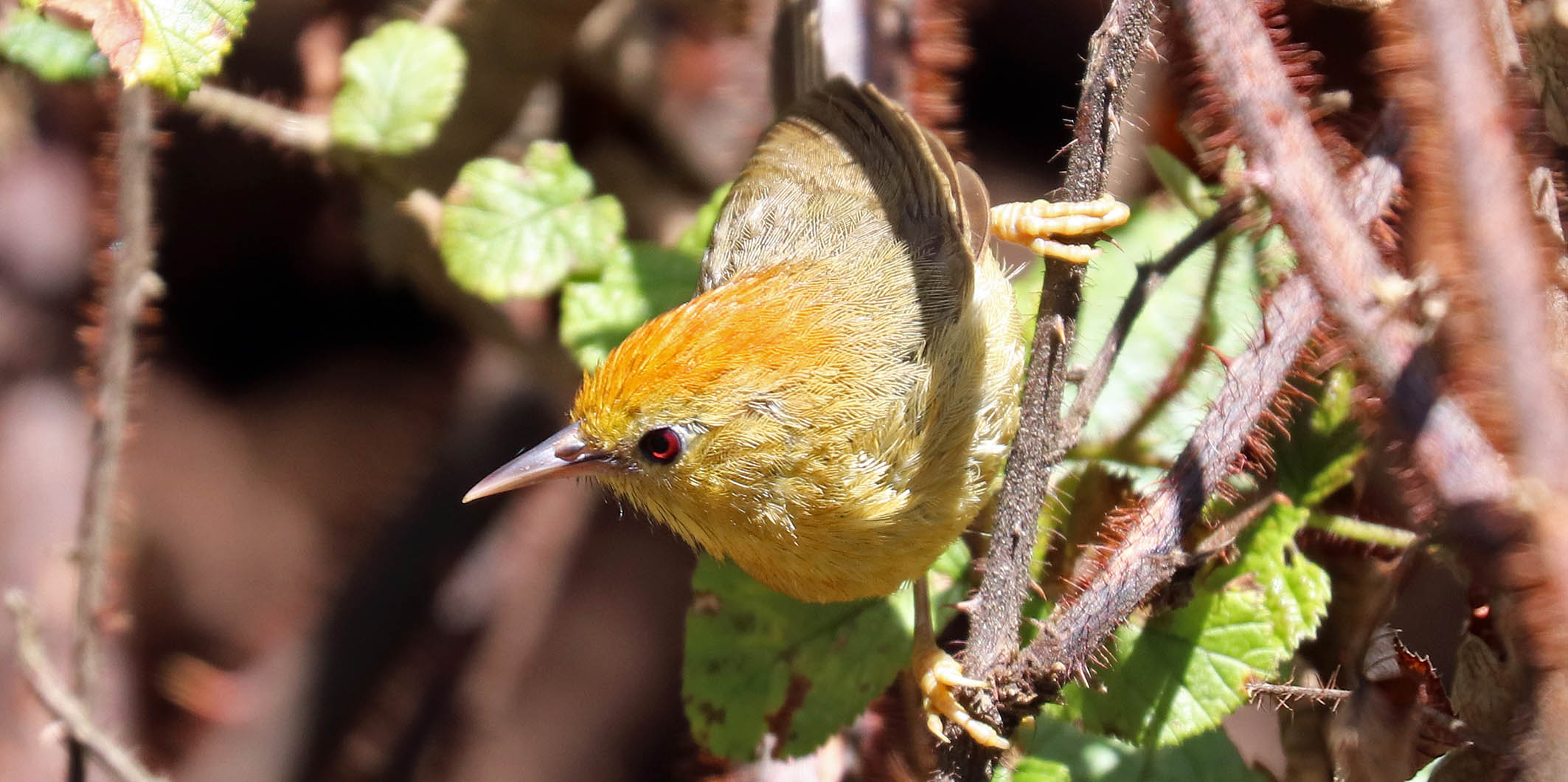 Cyanoderma ruficeps, 'Rufous-capped Babbler', (Bhutan). Distributed in mountain forest in south east Asia, from Himalayas to China.

Family Pellorneidae: Alcippe Fulvettas, Ground Babblers
Alcippe morrisonia, 'Grey-cheeked Fulvetta' (Doi Inthanon National Park, Thailand). Bounces cheekily around the rainforest understory. Found in the montane and cooler rainforest of northern south-east Asia into China.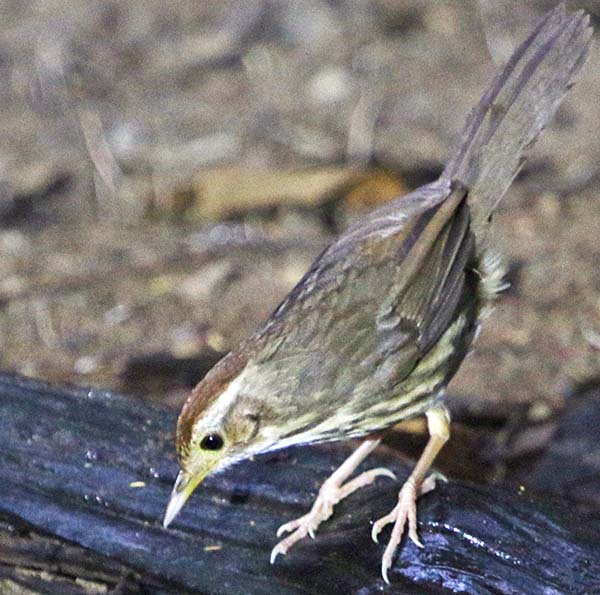 Pellorneum ruficeps, 'Puff-throated/Spotted Babbler', (Kaeng Krachan, Thailand).
Family Leiothrichidae, 'Laughing-thrushes'
A family with a changing taxonomic history. The group is most diverse in tropical Asia. It includes several groups of birds that seem quite distinct from each other. 
(I have put the following in the order of Cibois, A.; Gelang, M.; Alström, P.; Pasquet, E.; Fjeldså, J.; Ericson, P.G.P.; Olsson, U. (2018). "Comprehensive phylogeny of the laughingthrushes and allies (Aves, Leiothrichidae) and a proposal for a revised taxonomy". Zoologica Scripta. 47 (4): 428–440.))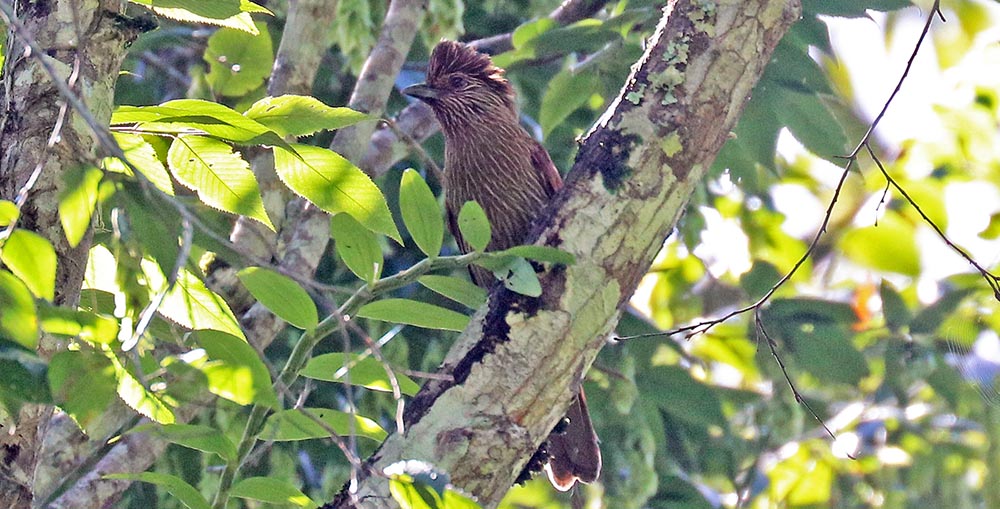 Grammatoptila striatus, 'Striated Laughing Thrush',  (Jigme Dorji National Park, Bhutan).
Cutia nipalensis, 'Himalayan Cutia', (Bhutan). Found in hill forest from Himalayas into the south-east Asian mainland.
Trochalopteron melanostigma, 'Silver-eared Laughingthrush' (Doi Inthanon, Thailand). Split from Chestnut-crowned. Found on south-east Asian mainland.

Actinodura strigula, 'Bar-thoated/Chest-nut Tailed Minia/Siva', (Doi Inthanon National Park, Thailand). Found in montane forest from India through south-east Asia.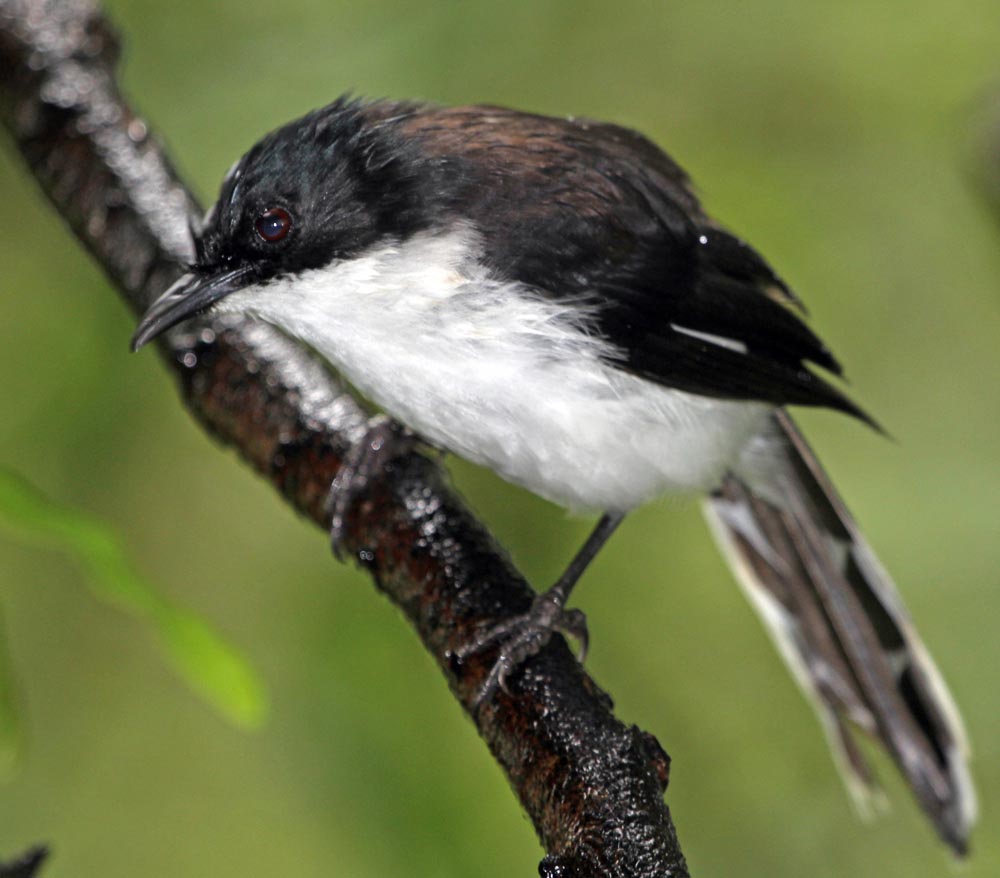 Heterophasia melanoleuca, 'Dark-backed Sibia', (Doi Inthanon National Park, Thailand). Found in montane forest on south-east Asian mainland into China.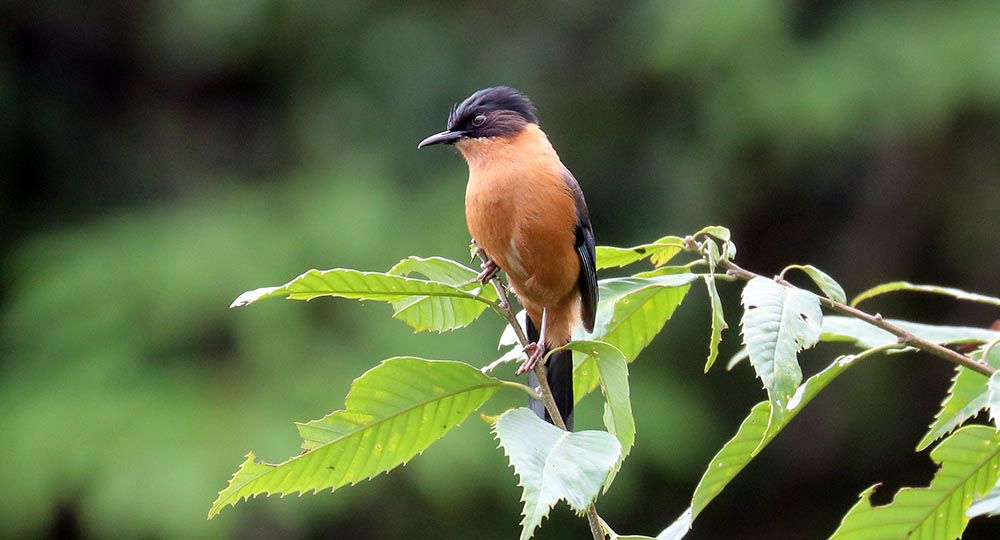 Heterophasia capistrata, 'Rufous Sibia'. Attractive bird. Found in mountain forest around the Himalayas.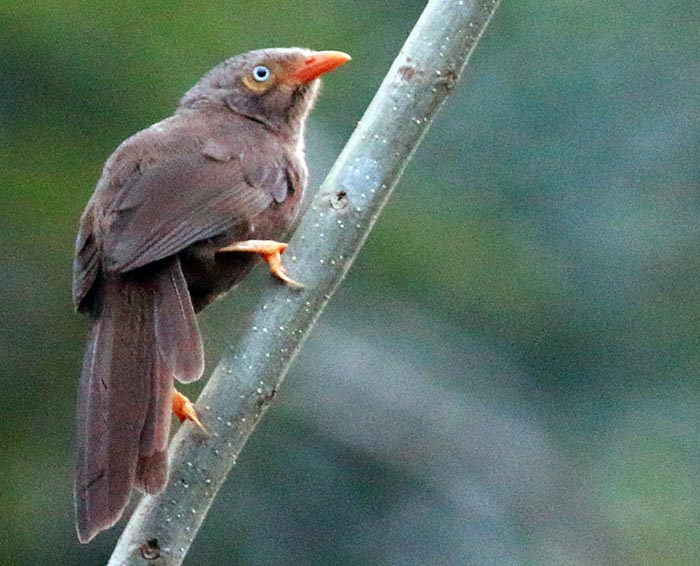 Argya rufescens, 'Orange-billed Babbler', 'Sri Lankan Babbler' (Kithugala, Sri Lanka). Endemic to Sri Lanka. They are often seen in naughty gangs in the village on the edge of the rainforest.
Garrulax monileger, 'Lesser Necklaced Laughing Thrush' (Baan Maka Lodge, Thailand).
Pterorhinus treacheri, 'Chestnut-hooded Laughing Thrush' (Kinabalu National Park, Malaysia).

---
Thinking of travelling again after everything settles down? One of the first expeditions I am booked to work on is the NZ sub-Antarctics with Silversea Expeditions and Australia with Coral Expeditions. And here is a shortened version of one of my lectures in a warmer part of the world.