search google and this website:
ANTARCTIC Seashore
seals
The seals of the seashores of Antarctica...

Pinnipeds: Seals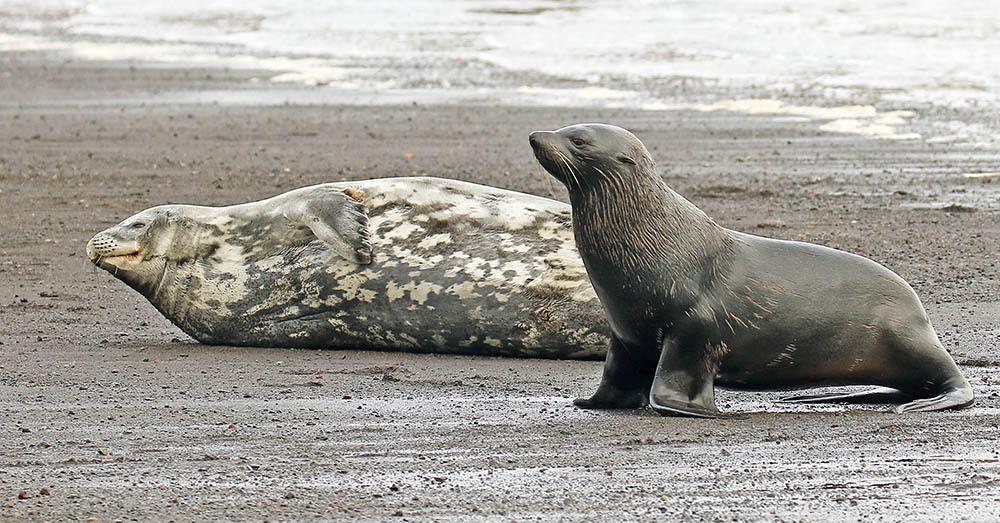 (Deception Island)
The two main groups of seals in Antarctica; the 'true seals' (seal on the left) that hump around, and the 'eared seals' (seal on the right) that can bound along on their fore-flippers.
Fur-Seals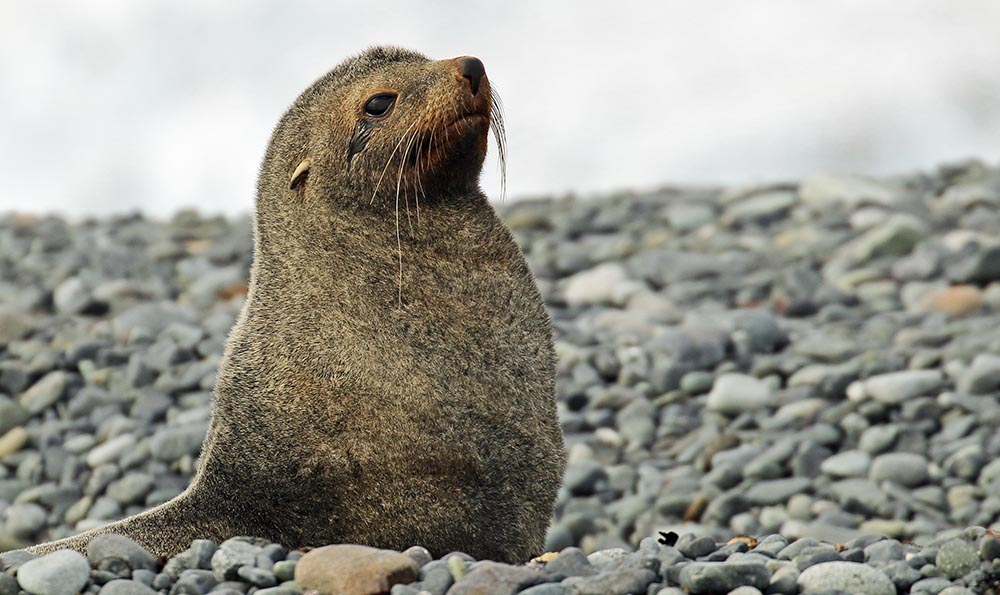 Arctocephalus gazella, 'Antarctic Fur-seal'.

True Seals
Leptonychotes weddellii, 'Weddell Seal'.
Hydrurga leptonyx, 'Leopard Seal'. When hauled out, they have a distinctive 'lumpy' shape.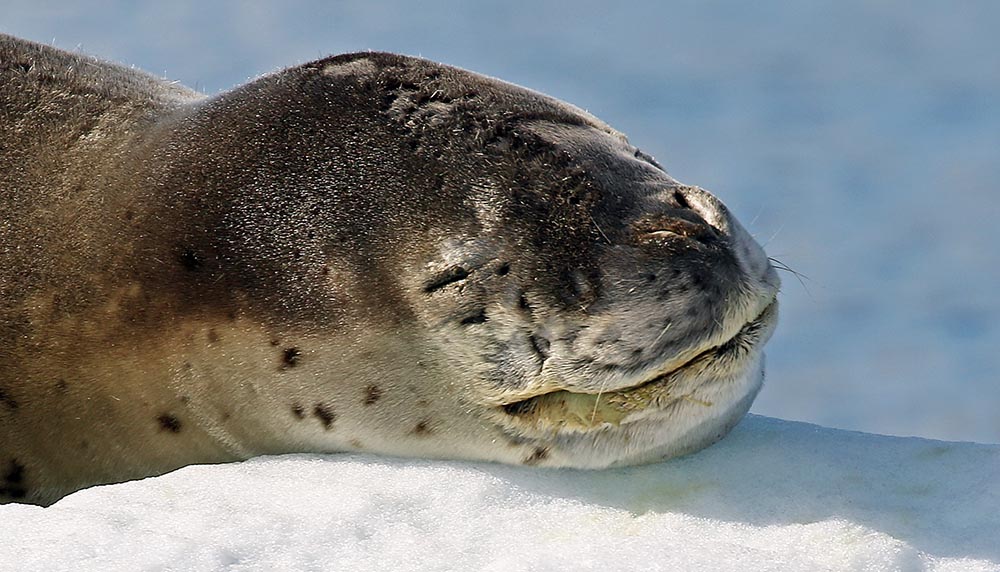 The massive head of the Leopard Seal.

Lobodon carcinophaga, 'Crabeater Seal' (Paradise Harbour). Despite the name, they do not eat crabs, but specialize on krill, with 90% of their diet made up of these crustaceans.
Updates
Well it looks like my first trip after the virus now might be as an Expedition leader in Tasmania with Coral Expeditions
. If you can't go travelling until everything settles down, then until then, here I am doing online
guided walks for Noble Caledonia and online lectures for Silversea.
---
---