search google and this website:
ANTARCTIC Seashore
humans
The humans and their history on the Antarctic shores...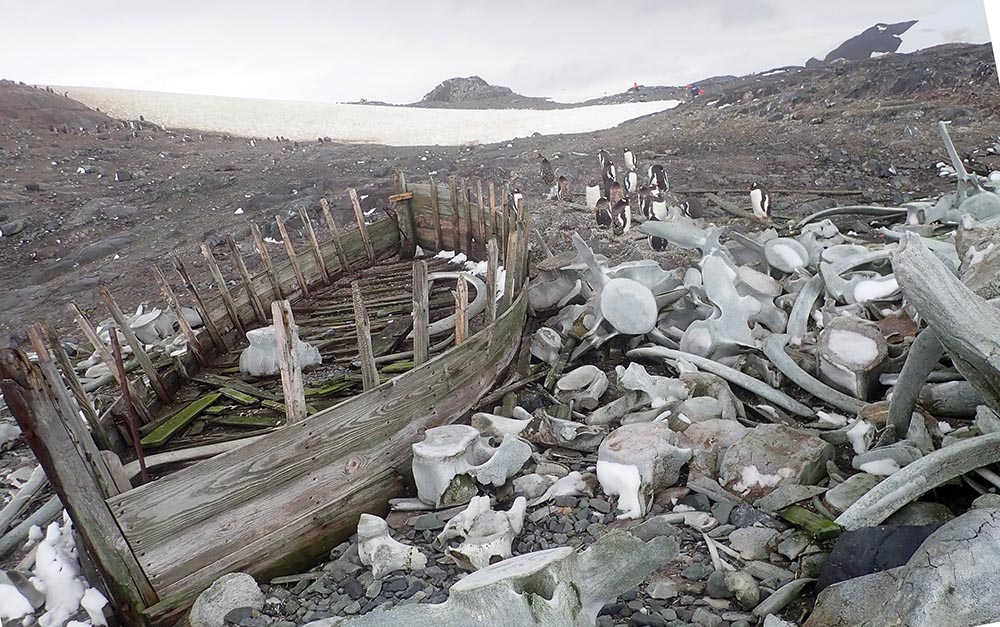 Boats, buildings and other human-made materials tend to last a long time and not break down in the dry cold environment.
Antarctica is one of the most heavily visited areas by expedition and other ships. There are strict regulations on the numbers of visitors allowed at the sites, and rules that must be followed. Most companies belong to IAATO (the International Association of Antarctic Tour Operators). They require that the majority of the guides that work in Antarctica must pass an annual test. 
Updates
Well it looks like my first trip after the virus now might be as an Expedition leader in Tasmania with Coral Expeditions
. If you can't go travelling until everything settles down, then until then, here I am doing online
guided walks for Noble Caledonia and online lectures for Silversea.
---
---