search google and this website:
AFROTROPICAL Heathland Fynbos

plants
One of the highest diversities of plants in the world is in the Fynbos of southern temperate Africa...
Order Proteales
Family Proteaceae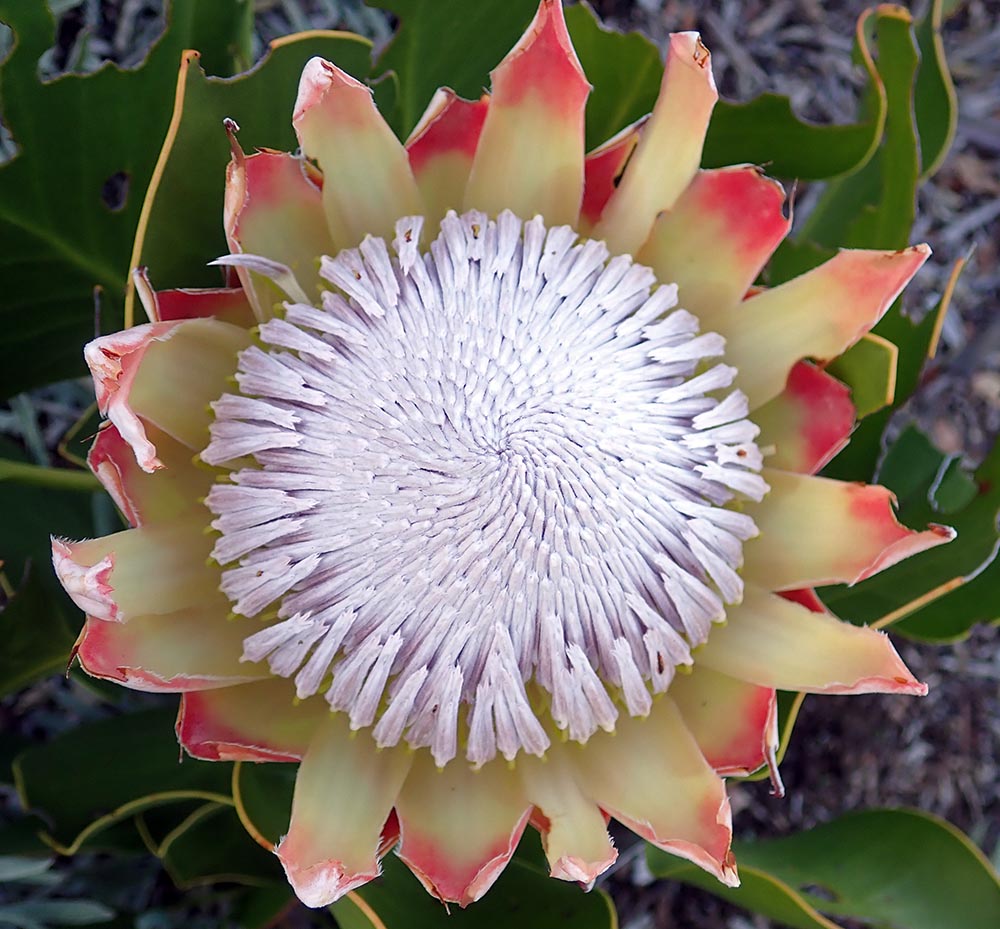 The species of Proteaceae in South Africa include some of the biggest showiest flowers in the world.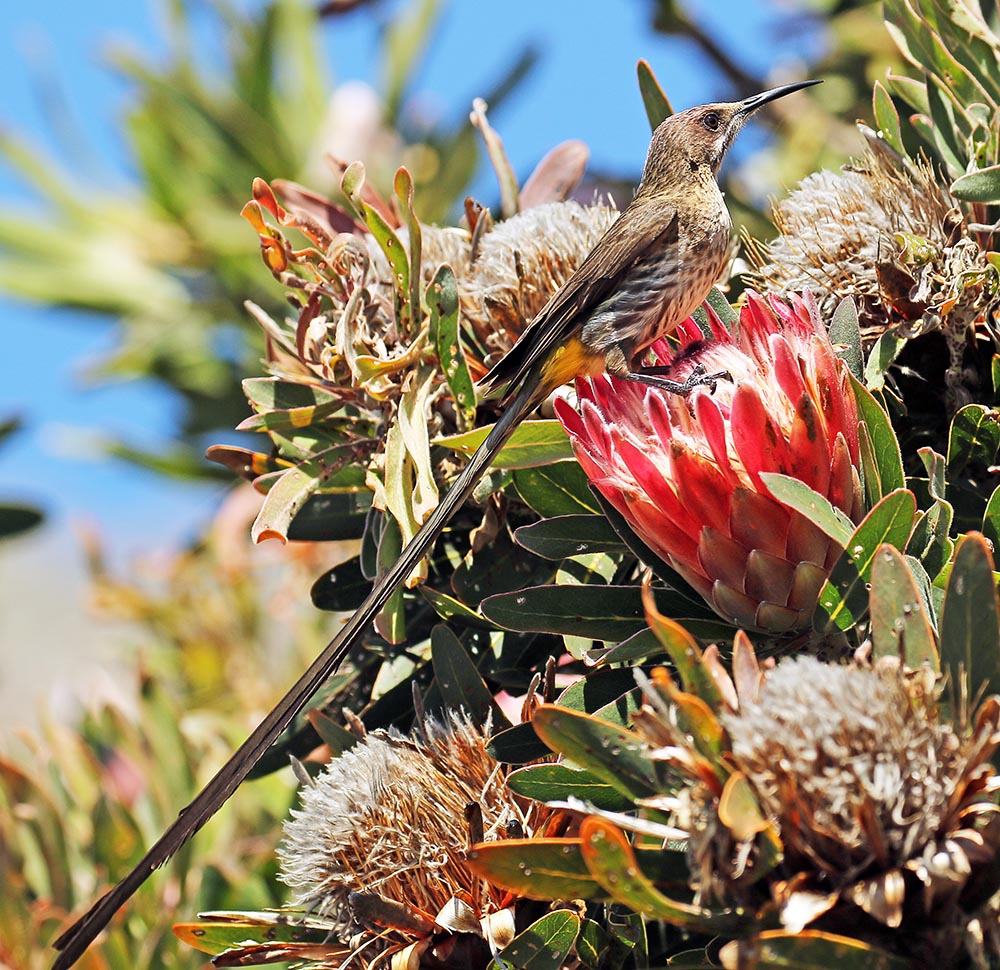 The large flowers attract some of the world's largest nectar feeding birds, such as the 'sugarbirds'.
Order Ericales
Family Ericaceae
Table Mountain, South Africa
Erica abietina. Endemic to southern South Africa.
Order Saxifragales
Family Crassulaceae
(Table Mountain, South Africa).
maybe Crassula coccinea?

---
---