AFROTROPICAL Mediterranean Scrub Fynbos

plants
One of the highest diversities of plants in the world is in the Fynbos of southern temperate Africa...
Family Proteaceae
The species of Proteaceae in South Africa include some of the biggest showiest flowers in the world.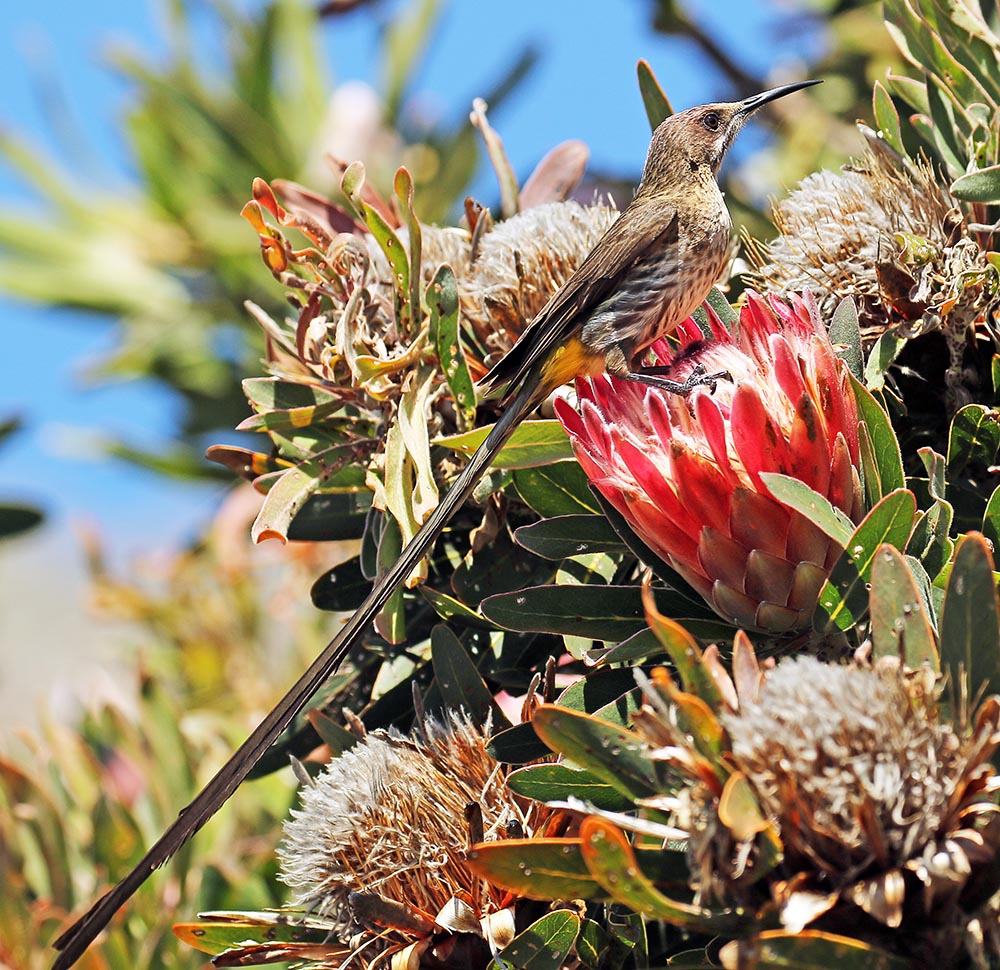 The large flowers attract some of the world's largest nectar feeding birds, such as the 'sugarbirds'.
---
Thinking of travelling again after everything settles down? One of the companies I work for as a guide and lecturer is Silversea Expeditions.