TROPICAL MARINE Coral Reef


Places

There are many places around the world to see tropical coral reefs...
---
Aitutaki, Cook Islands
Aitutaki is a triangular shaped atoll. It is famous for it's shallow lagoon and blue waters. After settlement by Polynesians, the first European to discover the series of islands was Bligh on Bounty. It was used as a military base by the United States of America and New Zealand in WW2. Today, it is most famous for it's stunning sand beaches, regularly cited as some of the most beautiful beaches in the world.
Many of the best coral reef sites are located in developing countries. Therefore, the locals hunt the fish for food. Thus fish in these areas are often easily 'spooked' and difficult to approach for close photographs. However, this site in the Cook Islands is one of the most 'fish friendly' sites I have been to. There are many areas where fish are feed, and thus habituated, and therefore easy to photograph.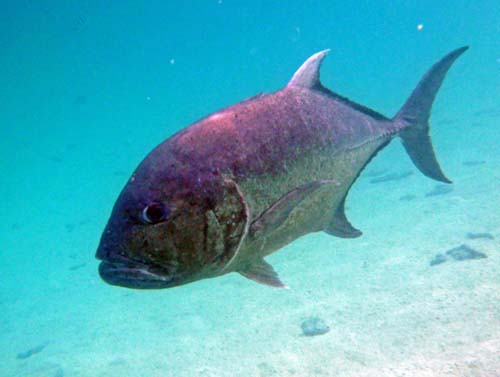 ---
Arnavon (Arnarvon) Islands, Solomon Islands
Kerehikapa Island and surrounding Islands are part of the Arnavon Community Marine Conservation Area (ACMCA). They are located in the Solomon Isands.
The protected area encompass 40,000 acres, including 3 small uninhabited islands, and surrounding coral reefs. The U.S.A based nature Conservancy helped three communities (Katupika, Kia and Wagina) came together in 1995 to protect the Arnavon Islands. It has been claimed that in the ten years since the ACMCA was established, there has been an increase of 400% in hawksbill sea turtles nesting on the islands. They have also recorded an increase in populations of coral reef fish and commercial species of marine invertebrates. And certainly when one snorkels there, you can see larger fish and food fish that are sometimes lacking or skittish in other parts of Melanesia. For example, when snorkelling there, I have seen huge schools of Hump-headed Parrotfish, as well as foodfish such as Diagonal-Banded Sweetlips, and other Sweetlip species.

As a visitor, there are a few interesting things to see. First, it is a protected reserve with no one here but the rangers; there are no villages, no fisherman; this is a rarity in Melanesia. The snorkelling is good; the clarity is not as high as many other areas in the Solomons, but there are some big fish (see above).
One of the most important aspects of the islands are their status as a turtle hatchery. The species that breed here include the Loggerhead, Green and Hawksbill turtles.
Access for an independent traveller is difficult, I would imagine! Coral Princess Cruises goes there about once a year, on their Melanesia trip. (However, it is wise to check their itinerary before booking, as it does change.)

---
Menjangan Island, Bali Barat National Park, Bali, Indonesia.
Bali Barat, or west Bali National Park, has a range of habitats, including monsoon forest, mangroves, and coral reefs. It is best known as the place to see the Bali Starling.
Bali Barat was set up by the Dutch in the 1940's to protect wild populations of Bali Starling and also Bali Banteng. This national park protects a peninsula in the west of Bali, and although it is not as big as it once was, it is quite mountainous, and includes a range of habitats. The Bali north coast road cuts right through the middle of the park. This allows access to walking trails on either side of the road (some of which are cemented, so they are very easy to walk on), as well as the Ranger station and boat hire at Labuhan Lalang. Last time I was there, local ranger guides were required.
The park also includes a small island called Menjangan. This can be accessed by boats from Labuhan Lalang. This small island has very good snorkelling, with a variety of fish and coral. However, certain currents may bring in a huge amount of rubbish, so much so that when you surface, you are snorkelling through a layer of garbage.
There are various nice accommodations just outside of Bali Barat National Park on the access road to the east that goes along the north coast of Bali. The most accessible town is on the western side of the park; Gilimanuk, where people cross by ferry to get to Java. And because this national park is in the extreme west of Bali, it can also be reached from Java.

---