Wayqecha Lodge,


Manu,


Peru
personal experience
I visited this lodge in late 2017.
the lodge
This lodge is one of three run by the Amazon Conservation Association. The other two are Villa Carmen and Los Amigos, the former of which I visited. As with the other station, the service and food here is great.
You can pay extra and get a very nice and large room by yourself, or for about half the price you can stay in dorms. This is a pretty quiet station, so you may find yourself in the shared rooms by yourself, but the private cabins have great views and you can spread your stuff out.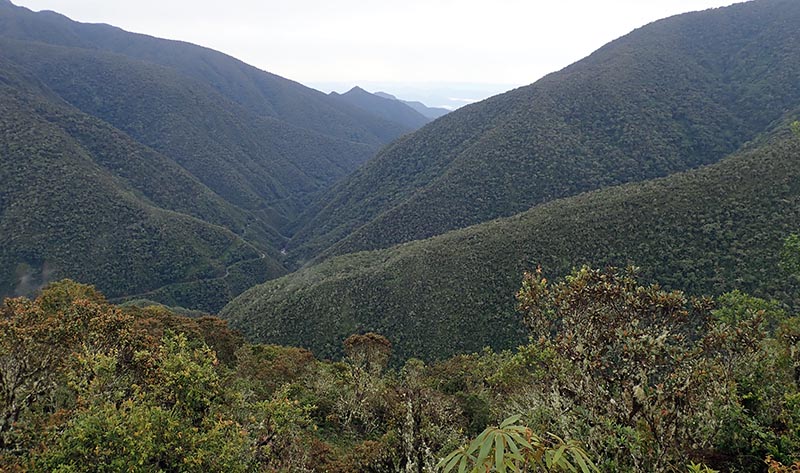 walks and wildlife
There is a variety of walks based around a loop from the station that go down the slope. But as with many lodges, some of the best bird views are just around the grounds, or walking along the road. They do lock the entrance, so you might have to ring the bell a lot to get back in. 
the canopy walkway
Of the highlights is the canopy walkway. This is located few kilometres up the road. You might have to arrange access with the guys running the lodge. Apart from the ocassional group dropping by, you may have the place to yourself. It is a half an hour walk from the entry gate, and a dramatic, high and swinging experience.
Insects
Being in a rainforest, there are of course lots of insects to be seen. Along the road many butterflies can be spotted, especially where there is some poop on the ground....
There are all sorts of other amazing insects to be seen, including the bizarrely beautiful 'Hedgehog Flies'
There are other insects to be seen at night, and many of these are attracted to the lights at the restaurant, so you don't have to go far to see them!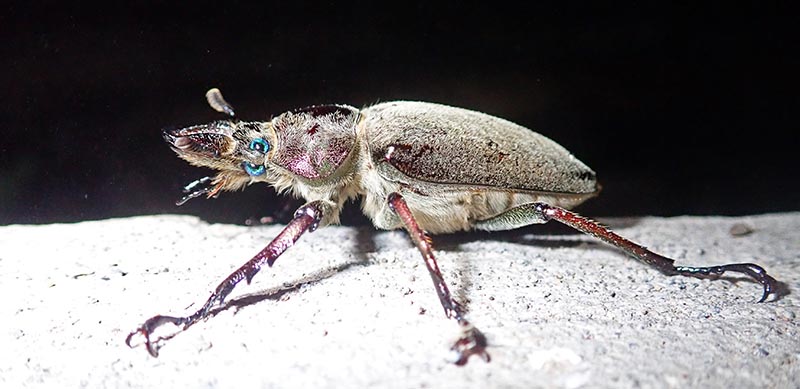 Orchids
There are many species of orchids in the highlands of the tropical Americas. This is of course the most diverse family of plants on the planet, but what is really amazing is their variety of flowers types and shapes...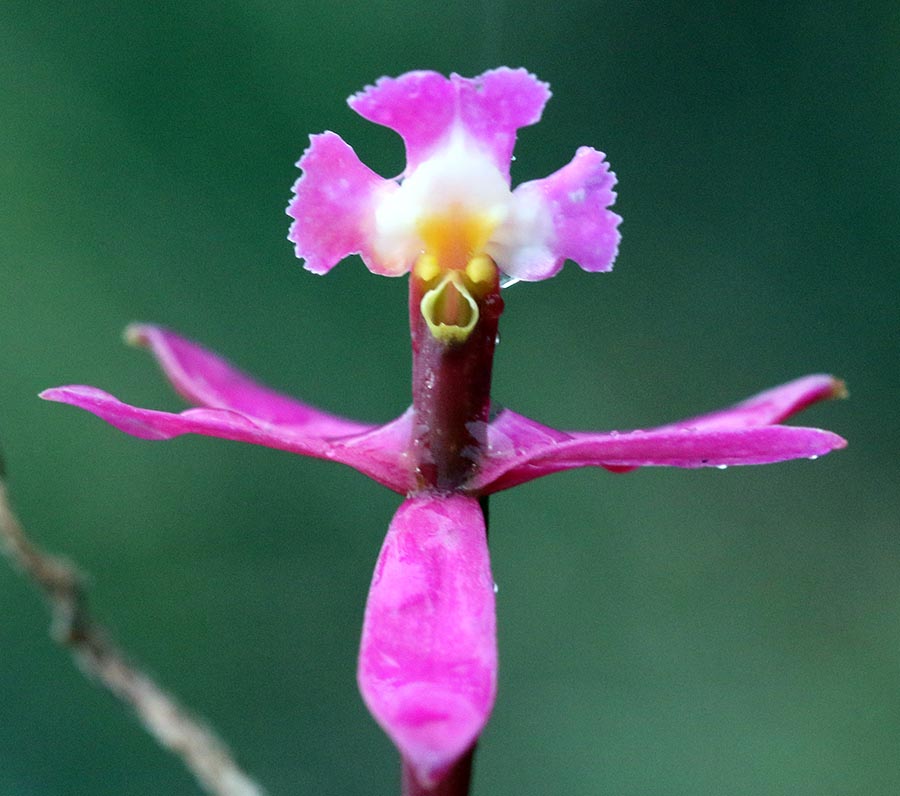 I like how this orchid looks like a little screaming man, with a funny hat (image by Damon Ramsey, www.ecosystem-guides.com).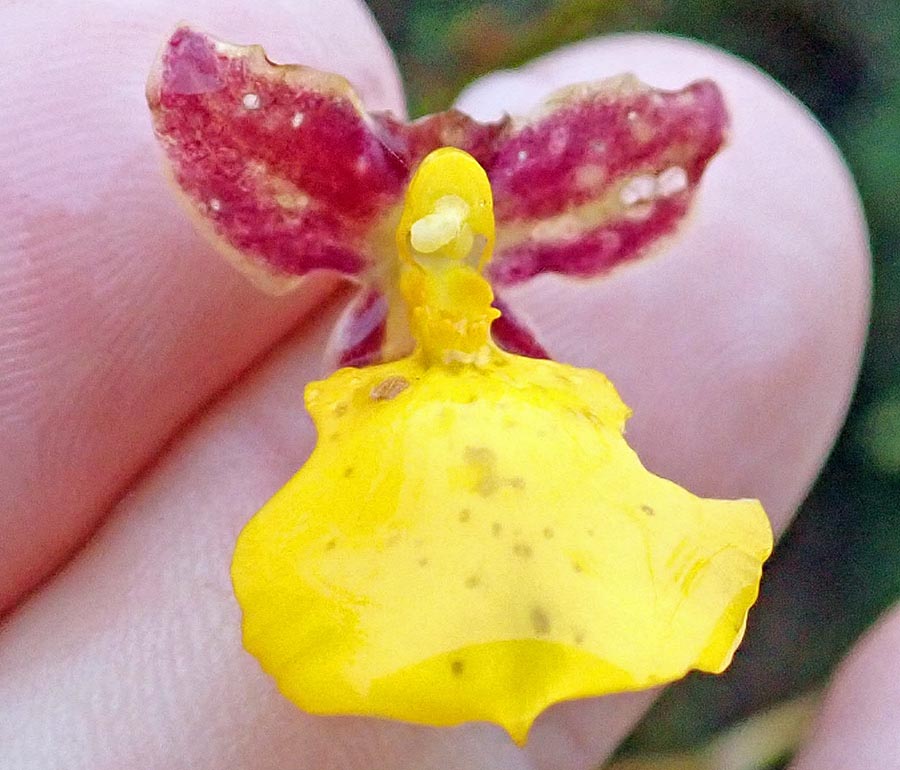 birds
And of course there are birds to be seen! There are not as many as there are in the mid-altitude rainforest, but enough to keep you busy for a few days. I found the birding easier along the road outside the lodge, as there are open areas, and there is not a lot of traffic.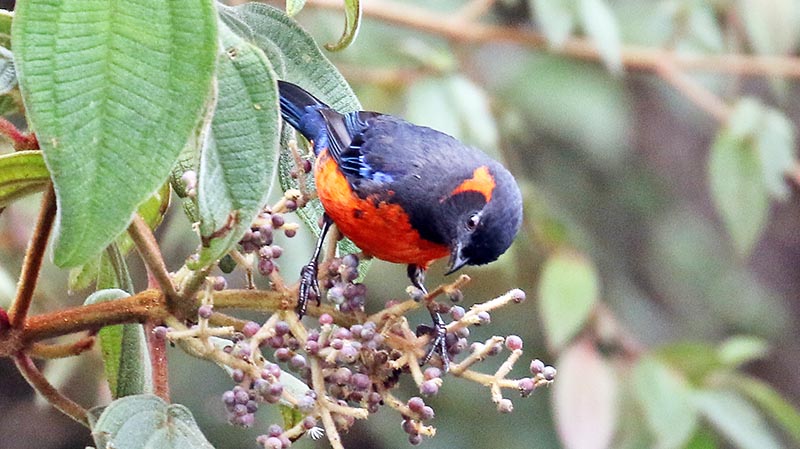 access
Access is via the Manu road from Cusco. This is one of the first lodges (if not the first) on the Manu road after the Manu sign. You could jump on a public bus heading from Cusco to the Amazon. I booked a private car from Cusco through the (ACA) Amazon Conservation Association, the same group that runs the lodge itself.