Vanuatu
personal experience...
I was lucky enough to visit Vanuatu every year for about a decade on various expedition ships.
highlights...
Vanuatu doesn't have a huge diversity of animals, especially compared to the diversity of PNG further north, or the endemics of New Caledonia further south. But she has some interesting islands, culture, geology and coral reefs.
Vanuatu is perhaps most famous as being the home of the original 'bungy jumping', derived from the land divers of Pentacost.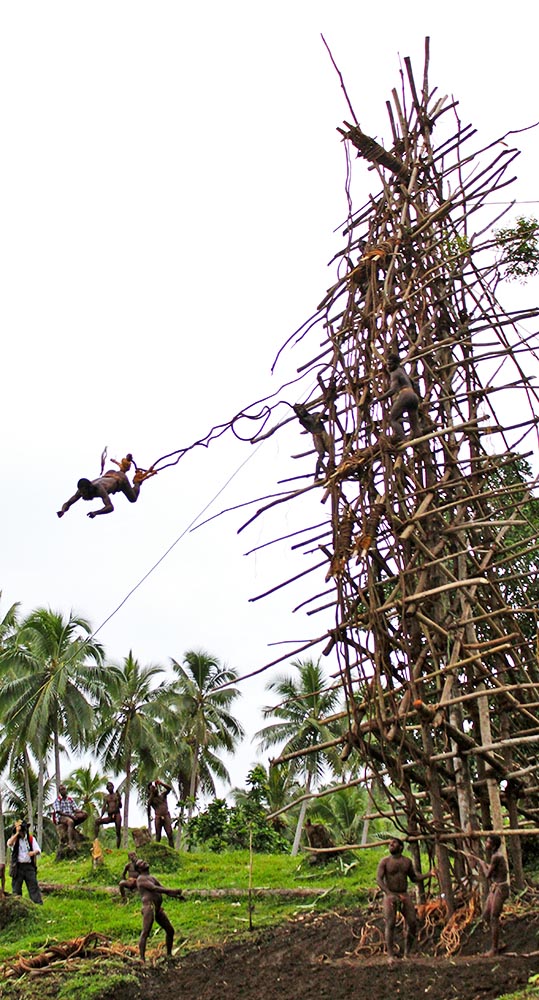 'land-diving' - the inspiration for bungy jumping!
It is also home of the lesser known 'water music', where local ladies slap the surface of the water in rhythm while singing. I have seen this performed on salt water and in freshwater (the latter at Ureparapara).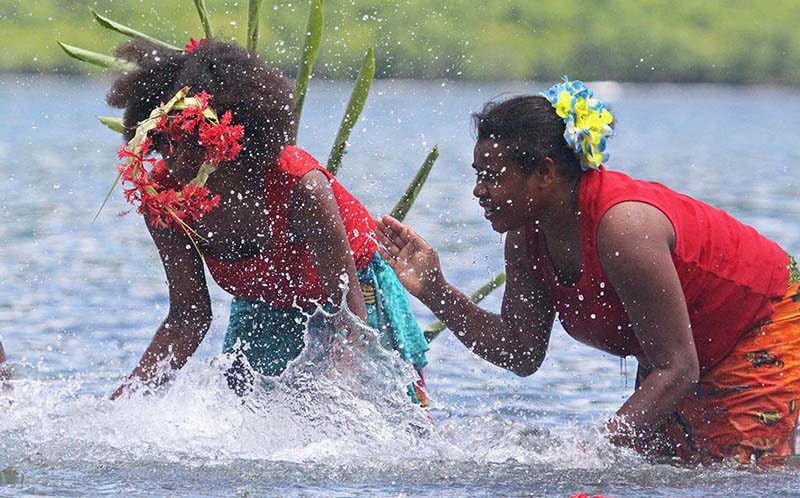 these ladies slap the water so hard they make loud music out of it
things to look at...
The island chain also includes  Tanna Island, host of the active Yasur volcano.