United Kingdom
personal experience..
I haven't spent much time in Europe, as I like to travel more for nature and wildlife, but I have explored parts of the United Kingdom's more remote coasts as part of the expedition team for Noble Caledonia.

background
The United Kingdom technically includes the 'countries' of England, Scotland, Wales and Northern Ireland. However, I will treat it here, as they do internationally, as one country. They recently voted to remain separate from the European Union. The United Kingdom includes some overseas territories, such as the Pitcairn Island group, which I will treat separately.

a warning...
 I have travelled on every inhabited continent, and been to countries considered dangerous or dodgy, but I found England, particularly London, the worst place for high prices (taxis), overrated sites (the museum and zoo) and scams (particularly internet piracy and credit card scams). Like much of the rest of Europe, prices are very high in the United Kingdom. Also, if you suffer from hayfever, you will find the native plants and introduced city trees very bad in spring. However, the cafes and eateries in the city are pleasant, and there are some nice places on the more remote coasts...

nature  & wildlife...
While it is generally not considered an amazing place for wildlife, there are some pretty cool places to explore for nature. The more remote coasts of Scotland, Ireland and England are great for seabirds, including puffins, guillemots, petrels, and all their breeding colonies. One of my favourite spots is the remote St.Kilda Islands. And even while in London, you can chase squirrels (introduced, though), and some of the more common birds in Hyde and Regents Parks.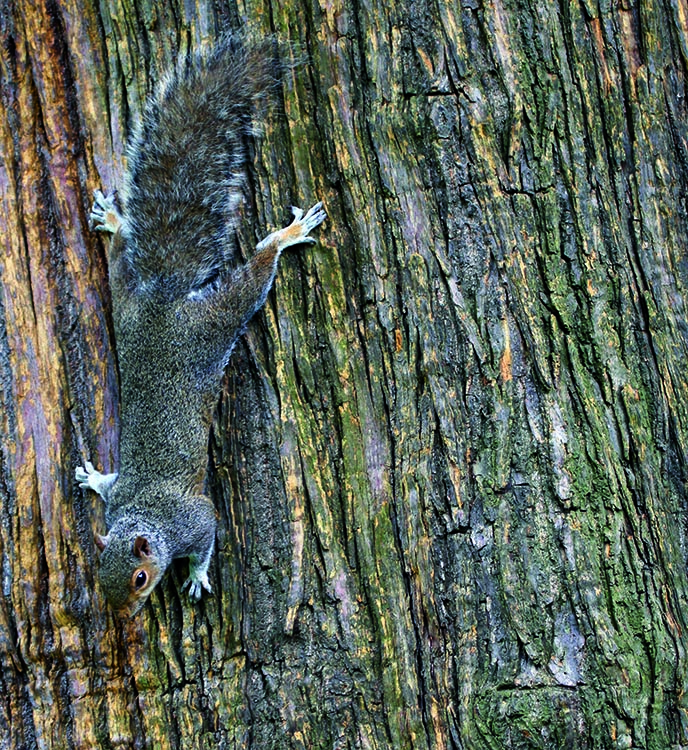 the introduced (American) Grey Squirrel livens up the parks in London (Damon Ramsey)