South Africa
personal experience...
I visited South Africa as part of several months travel in southern Africa. I had the opportunity to go there when the flight prices came down, due to the lifting of apartheid. (That tells you how long ago it was.). Due to the time elapsed and the changes since, I can only make general comments. With all it's visible wildlife, I found Africa, particularly South Africa, to be like being inside a nature documentary...

in general...
South Africa is the continents most developed country, with the largest economy. However, many things are still very good value for the foreign visitor, especially with the exchange rate of the dollar to the South African rand. The country still has a bad reputation for personal safety, so be careful when in the big cities such as Johannesburg.
Compared to most other countries in Africa, there are two distinct advantages. One, the set up is very good, with great facilities (fences that keep the animals out at night! except for bush babies and jackals?). Two, you can hire  your own car and go at your own pace, stopping when and where you want.

Kruger National Park
Kruger National Park is South Africa's premier national park. This park is reported to have the highest diversity of mammals in Africa. I visited the park in two different extreme times of the year; the end of the dry season, and the start of the wet season. Both contrasting times were great for different reasons.
In the wet season I saw many cute baby animals, but at the end of the dry it was easier to see animals in general due to the sparser vegetation, and the animals congregating around drying waterholes.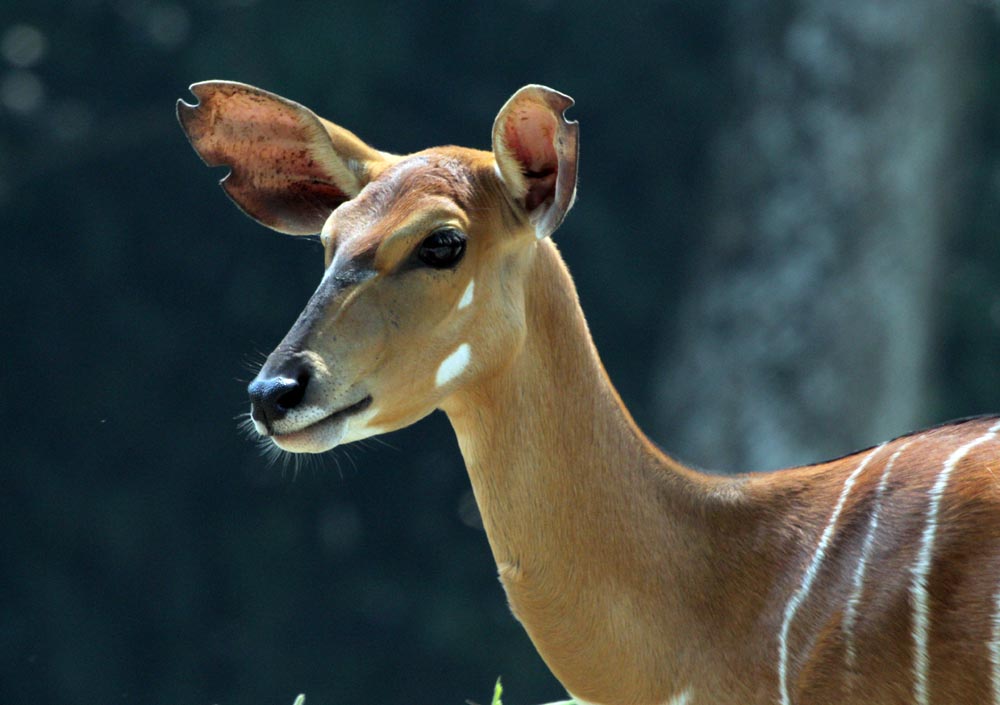 I will be updating this page and adding some sites in April 2018 when I return to South Africa again...