Lake Mburo National Park,
Uganda 
Lake Mburo National Park is one of the closer national parks to the capital Kampala, and offers a variety of savanna species, including Uganda's only zebras... 
birds
Of course, being an African savanna, there are always lots of birds to see.
other activities
One of the highlights of Lake Mburo National Park is the boat cruise of the lake.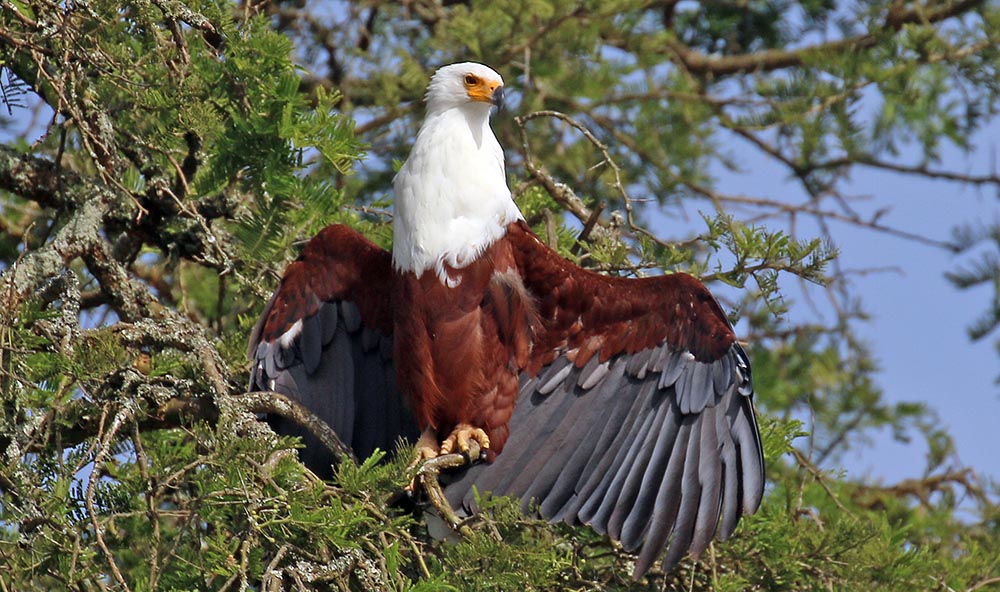 Thinking of doing expedition travel after everything has calmed down? I do a lot of my guiding and lecturing work on Silversea.