Bigodi Wetlands Sanctuary
Kibale, Uganda
Located along the border of the Kibale National Park, Bigodi is a chance to see birds and monkeys in a more open environment...
personal experience
I visited this area with a local guide in October 2019.
the area
Bigodi is run by the local community, through KAFRED (Kibale Association For Rural and Environmental Development). The tours are guided walks of 3 to 4 hours around and through the swamp. To get there requires driving through and slightly north of Kibale National Park, to the community centre on the right just after a bridge covers the swamp. The tour groups that go through the area normally track chimps in Kibale in the morning and do the walk in the afternoon, so it is advisable for independents to do the walk in the morning; it is also obviously cooler and a better time for birds.
In the wet seasons (don't forget, Uganda has two!) you might want to wear rubber boots as the rickety boardwalk will be under some water, and there will be lots of mud around.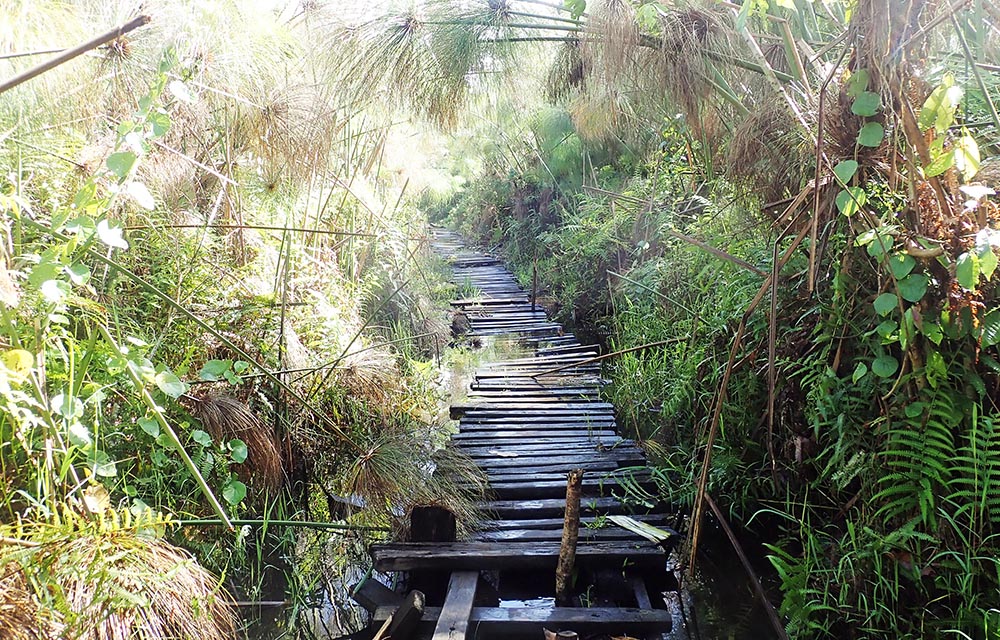 Vegetation
The 'swamp' is a freshwater wetland. It seems to be dominated by a species of Fig which doesn't mind getting it's feet wet (Ficus polita pethaps?), and of course the classic African wetland species, the 'original' Papyrus.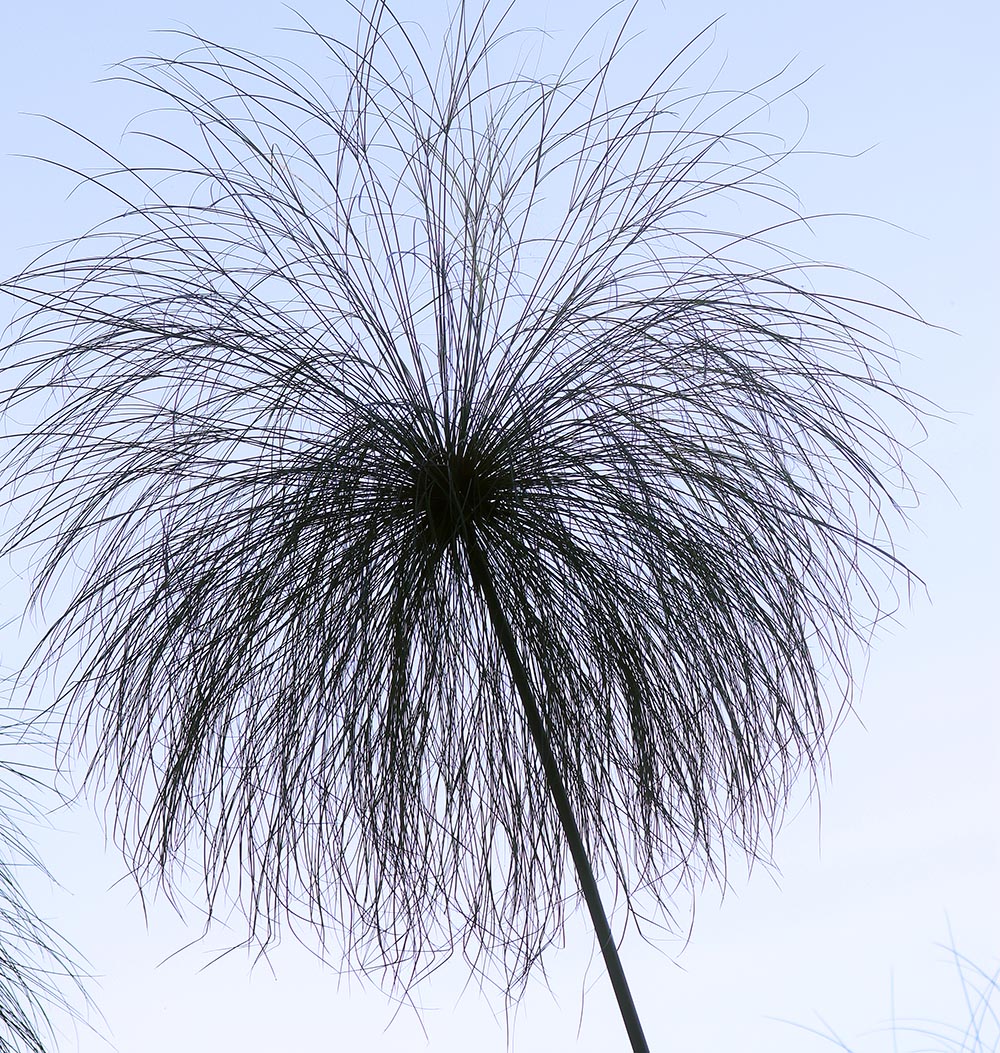 Vachellia (Acacia) sieberiana, the 'Paperbark Thorn'
birds
This swamp has a reputation among birdwatchers to catch a few species that might be harder to see the adjacent rainforest. I photographed mostly more open country species.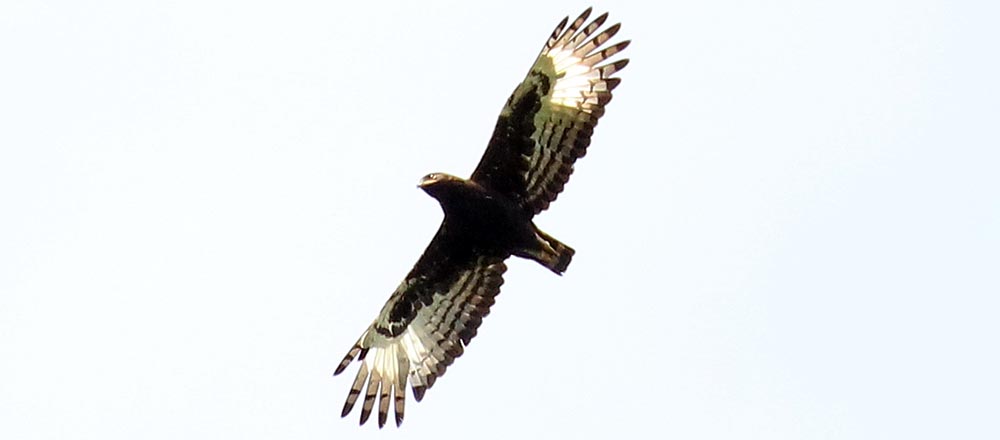 Long-crested Eagle
Grey-crowned Crane
Yellow-billed Barbet
White-tailed Ant Thrush
Black and White Shrike Flycatcher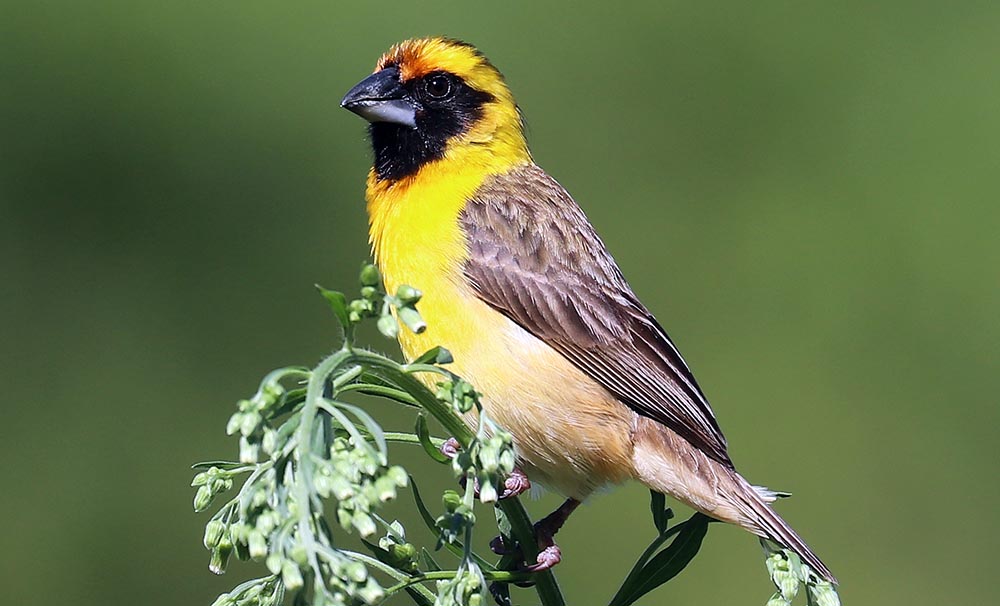 Compact Weaver
Viellot's Black Weaver
Black and White Mannikin
Red-headed Bluebill; there one second, gone the next!
Green-throated Sunbird; male juvenile
Monkeys galore!
One of the most rewarding features of this walk is the chance of seeing a range of primates. The species I saw that morning included...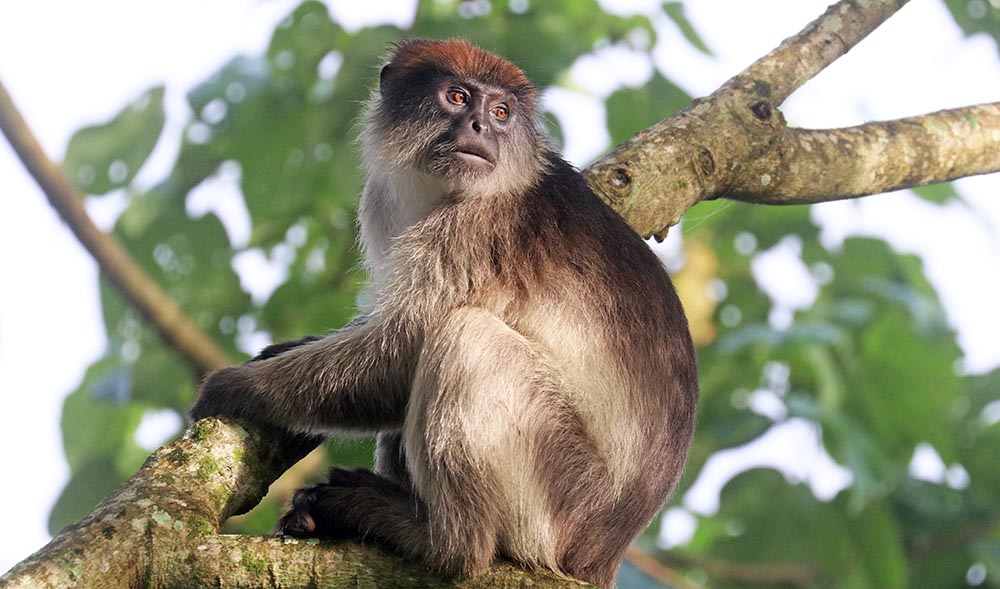 Ugandan Red Colobus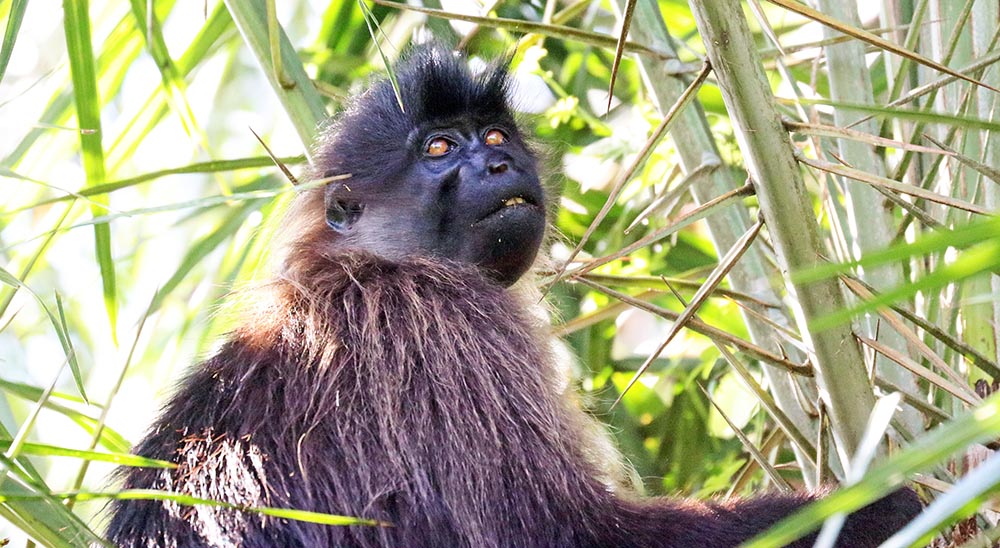 Grey-cheeked Mangabey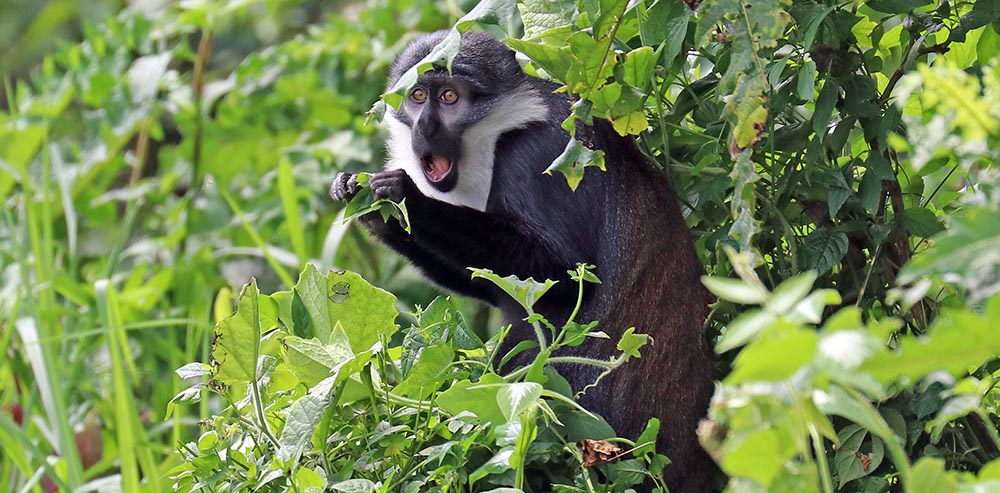 L'Hoest's Monkey
Black and White Colobus Monkey