AUSTRALASIAN Tropical & Subtropical Moist Broadleaf Forest
places
The national parks and lodges to visit in the Australian and New Guinea rainforest...

---
Atherton Tablelands Birdwatchers Cabin, North Queensland, Australia
A relatively new and small lodge in beautiful wet sclerophyll forest.  visited this area in April of 2019. Unfortunately I only had an overnight and a few hours there. I would have loved some more time to explore the grounds and the wildlife. 
There is a variety of nocturnal high altitude mammals present.  Just around the verandah outside the cabin you should have Coppery Brushtail Possums visit you to explore the feeders. There is also evidence of bandicoots. If you spotlight along the entry road at night, you should see Lemuroid Ringtail Possums, and Sugar Gliders and Striped Possums have also been reported here.
Of course, as suggested by the name, there are plenty of birds here. There are bird feeders just outside the cabin; the hummingbird feeders attracting honeyeaters, and the seed platforms bringing in Pigeons and Firetails.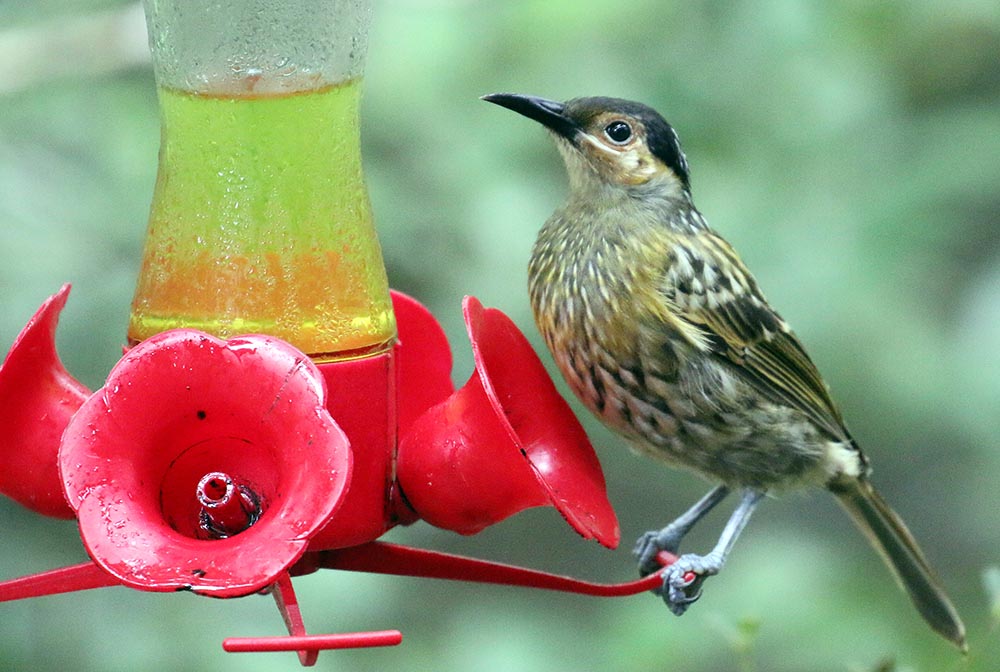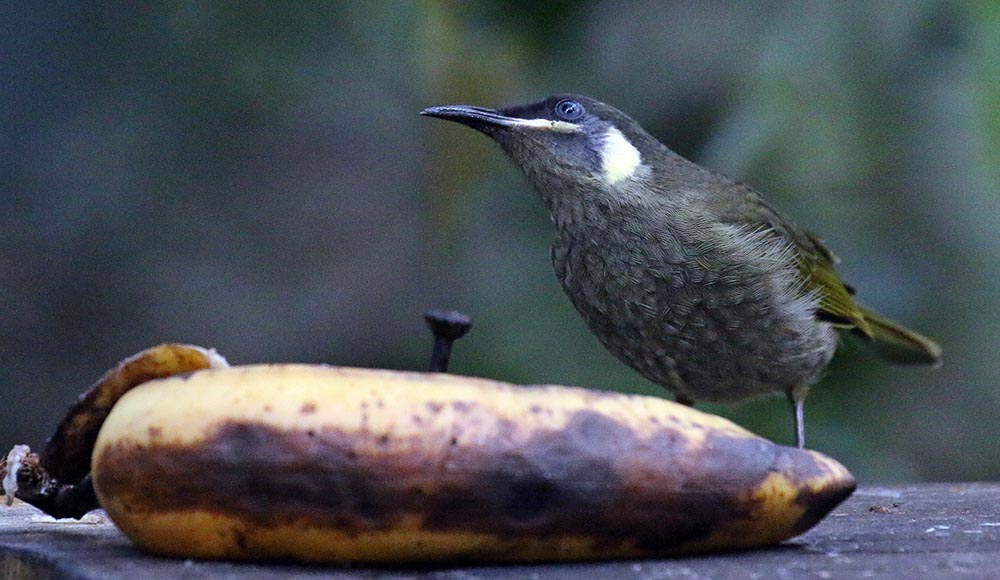 There are a number of walks. For night-spotting, simply following the entry road back is the best option. You should see the bright silvery eyes of Lemuroid Ringtail Possums. At the moment, there is also a tree where a honeypot sometimes attracts Sugar Gliders.  
There are other longer walks. I only did the loop between the two plank bridges, and unfortunately did not get time to do any of the longer bushwalks. Many of the plants are labelled, which is very handy.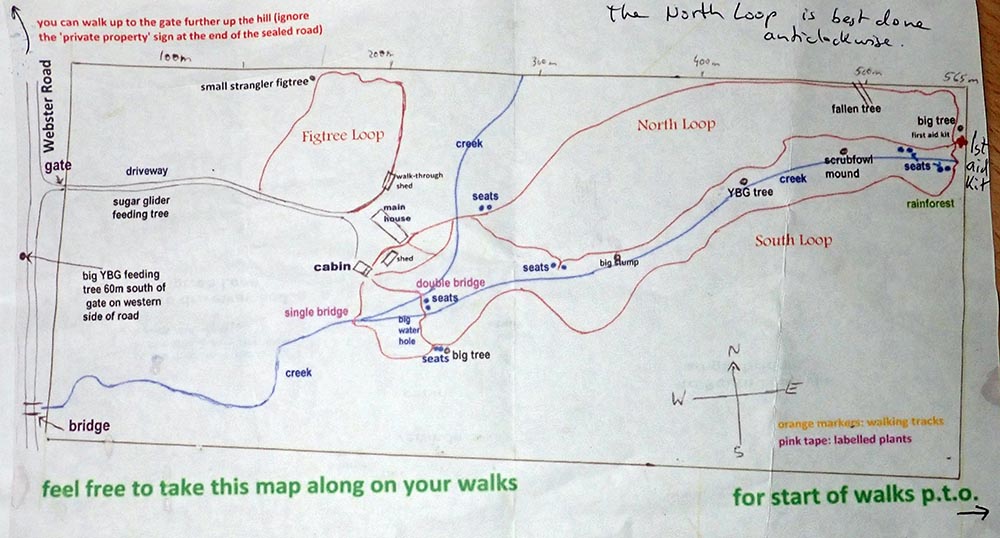 It takes about two hours to drive up from Cairns (via the Gilles Highway) up to the Lodge, which is not too far from Hypipamee Crater. This is their website.

---
Arnavon (Arnarvon) Islands,Solomon Islands
Kerehikapa Island and surrounding Islands are part of the Arnavon Community Marine Conservation Area (ACMCA). They are located in the Solomon Isands.
The protected area encompass 40,000 acres, including 3 small uninhabited islands, and surrounding coral reefs. The U.S.A based nature Conservancy helped three communities (Katupika, Kia and Wagina) came together in 1995 to protect the Arnavon Islands. 
As a visitor, there are a few interesting things to see. First, it is a protected reserve with no one here but the rangers; there are no villages, no fisherman; this is a rarity in Melanesia. One of the islands has a population of nesting Melanesian scrubfowl. There is good for birding along the beach, with species such as fantails, parrots...
Access for an independent traveller is difficult, I would imagine! Coral Princess Cruises goes there about once a year, on their Melanesia trip. (However, it is wise to check their itinerary before booking, as it does change.)
---
more places to experience Australasian rainforest...
Chambers Rainforest Apartments
Damawewe Caves, Papua New Guinea
Rajah Ampat, New Guinea, Indonesia
---
Thinking of doing expedition travel after everything has calmed down? I do a lot of my guiding and lecturing work on Silversea.