ANTARCTIC Ocean and Shore
Mammals
Pinnipeds: Seals
Pinnipeds: Fur-Seals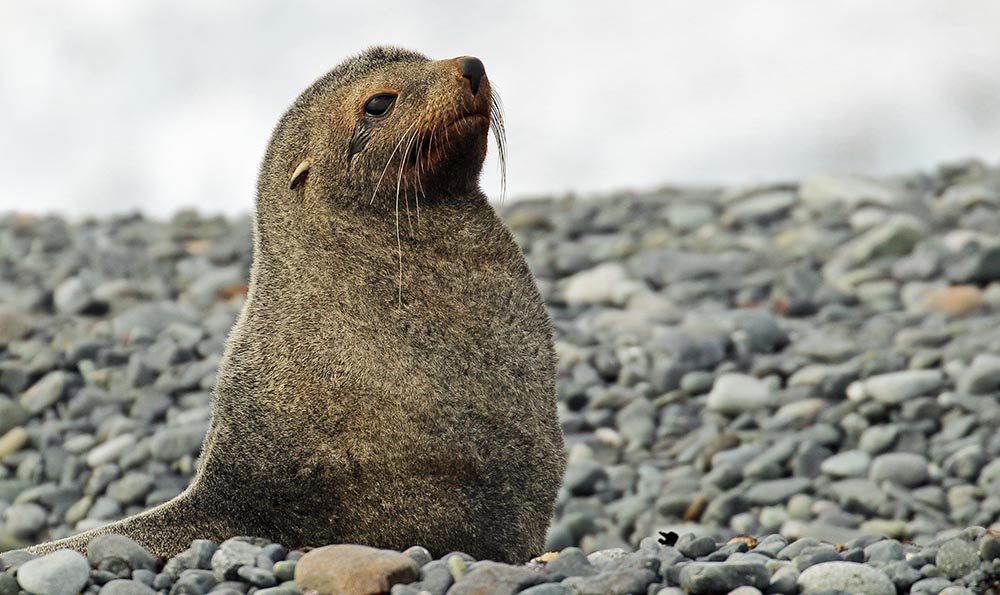 Antarctic Fur-seal
---
Pinnipeds: True Seals
Leptonychotes weddellii, 'Weddell Seal'.
---
Hydrurga leptonyx, 'Leopard Seal'. When hauled out, they have a distinctive 'lumpy' shape.
The massive head of the Leopard Seal.
Leopard Seal eating penguin. After Orca, this is the main predator in Antarctic waters. 
---

Lobodon carcinophaga, 'Crabeater Seal' (Paradise Harbour). Despite the name, they do not eat crabs, but specialize on krill, with 90% of their diet made up of these crustaceans.
Cetaceans, Whales & Dolphins

whale blow
Humpback Whale 'hump back' and fin.
Humpback Whale feeding.
Thinking of doing expedition travel after everything has calmed down? I do a lot of my guiding and lecturing work on Silversea.