AFROTROPICAL Moist Forest
Mammals
The mammals of the highland and mountain rainforest of Africa include a high diversity of primates... 
---
Family Cercopithecidae, 'Old World Monkeys'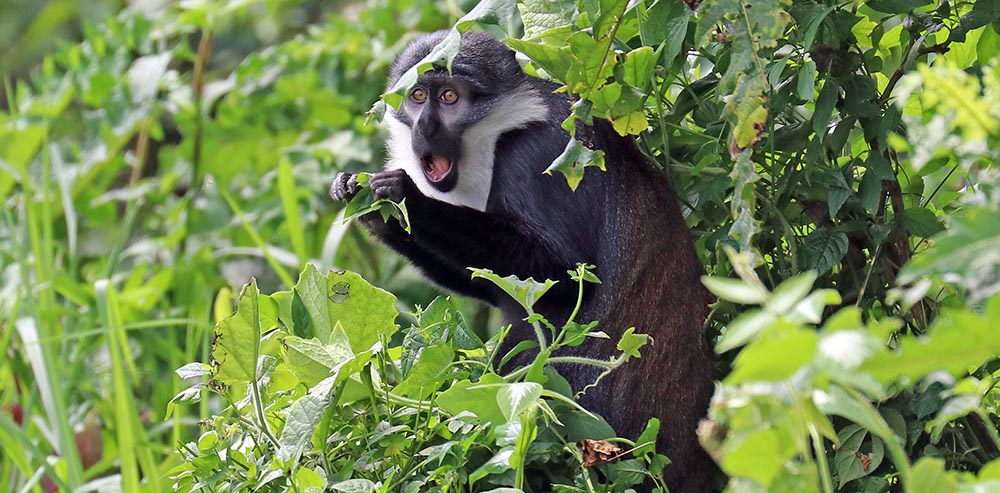 Allochrocebus lhoesti, 'L'Hoest's monkey'. This monkey is unusual for a rainforest monkey in that it spends a lot of time foraging on the forest floor (Bigodi, Uganda).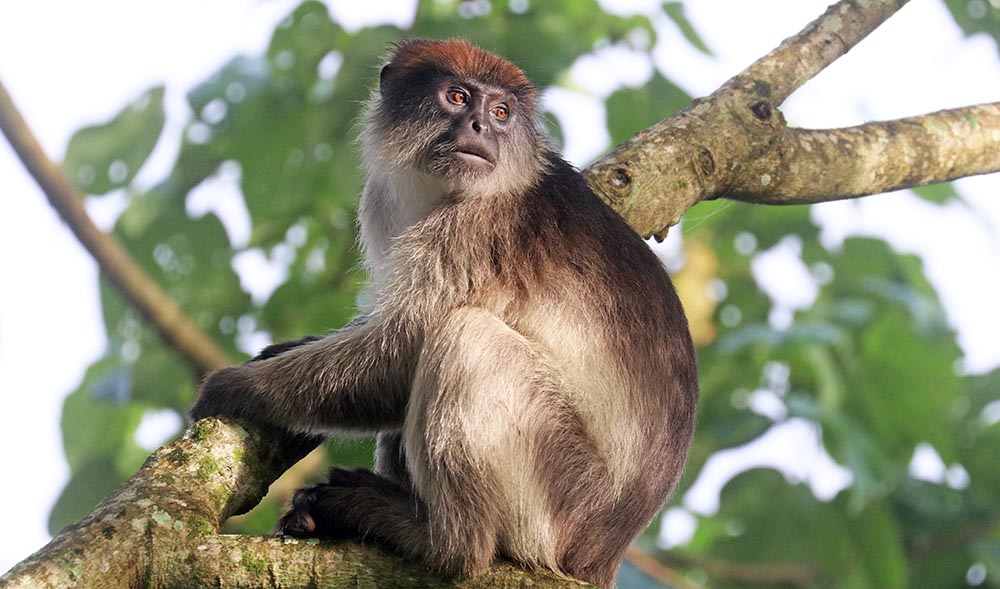 Piliocolobus tephrosceles, 'Ugandan Red Colobus'.

Colobus guereza, 'Mantled Guereza', 'Eastern Black and White Colobus', 'Abyssinian Black and White Colobus'. This is the subspecies Colobus guereza occidentalis, 'Western Guereza'.

---
Thinking of doing expedition travel after everything has calmed down? I do a lot of my guiding and lecturing work on Silversea.