AFROTROPICAL Freshwater


Birds

The wetlands of Africa include some of the most impressive birds and congregations of birds in the world...
Ducks
Anas undulata, 'Yellow-billed Duck' (Lake Victoria, Uganda).
Family Gruidae, Cranes
Balearica regulorum, Grey-crowned Crane (Bigodi, Uganda). The national bird of Uganda.
Rails
Family Burhinidae, 'Thick-knees'
Finfoots
Rails
Thick-knees
Stilts
Jacanas
Actophilornis africanus, "African Jacana'.
Storks
Cormorants
Family Threskiornithidae, Ibis
Bostrychia hagedash, 'Hadada Ibis'. This species is take for granted, as it is common and noisy even around towns; but at the right angle of light it is a stunningly beautiful bird.

Family Balaenicipitidae, the Shoebill
The Shoebill was until recently considered and called a Stork, but recent genetic evidence suggests it is more related to the Pelicans (and Hammerkop).
Balaeniceps rex, 'Shoebill'. A large and bizarre looking bird. Restricted to African wetlands and quiet and scarce. However, there are tours that target these birds.; see Places to see African wetlands.
Pelicans
Egrets
Eagles & Hawks
Harrier
Kingfishers
Family Ploceidae, Weavers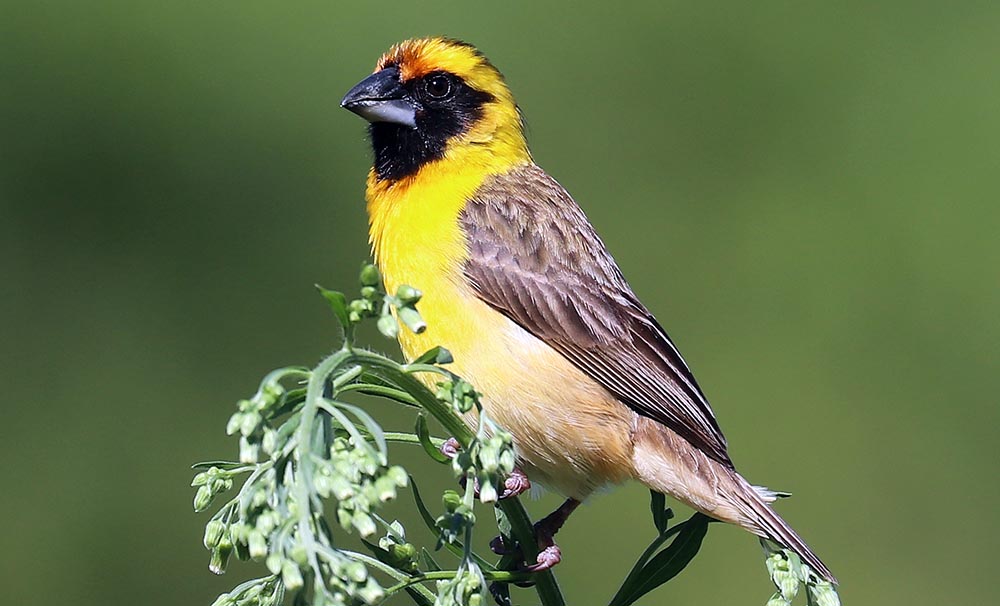 Ploceus superciliosus, 'Compact Weaver' (Bigodi, Uganda).
---
Thinking of doing expedition travel after everything has calmed down? I do a lot of my guiding and lecturing work on Silversea.